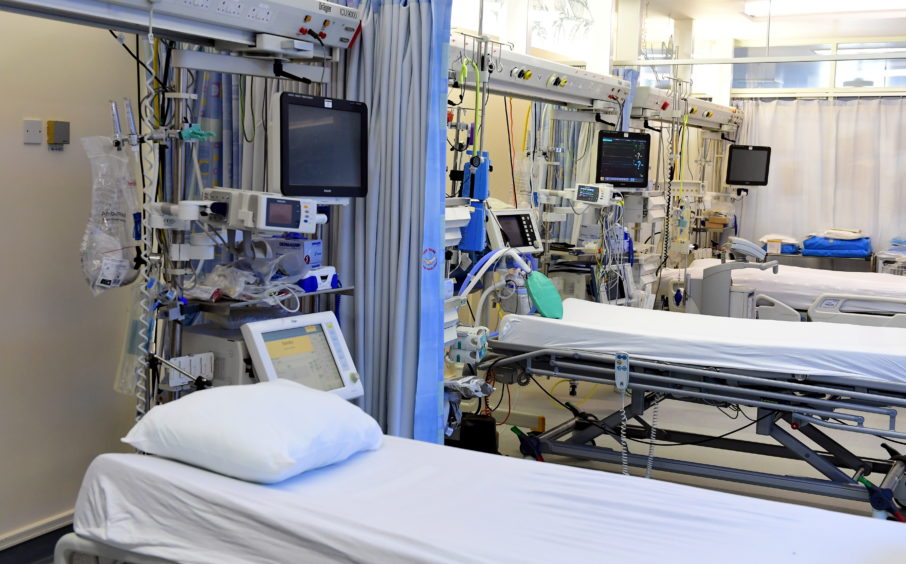 Health Secretary Jeane Freeman is facing questions over the supply of ventilators to treat critically ill coronavirus patients amid calls for them to be delivered as soon as possible.
The Health Secretary told Holyrood's health committee that more than 1,000 ventilators had been ordered as part of her plan to "quadruple" Scottish intensive care capacity from 190 beds to between 700 and 800.
When updating MSPs on the committee earlier this month Ms Freeman admitted the delivery of the ventilators, which supply struggling patients with oxygen, would be "staggered" with some not arriving until "mid-summer".
But with the NHS bracing itself for a dramatic rise of cases, Conservative health spokseman Miles Briggs has called on the government to give precise delivery dates.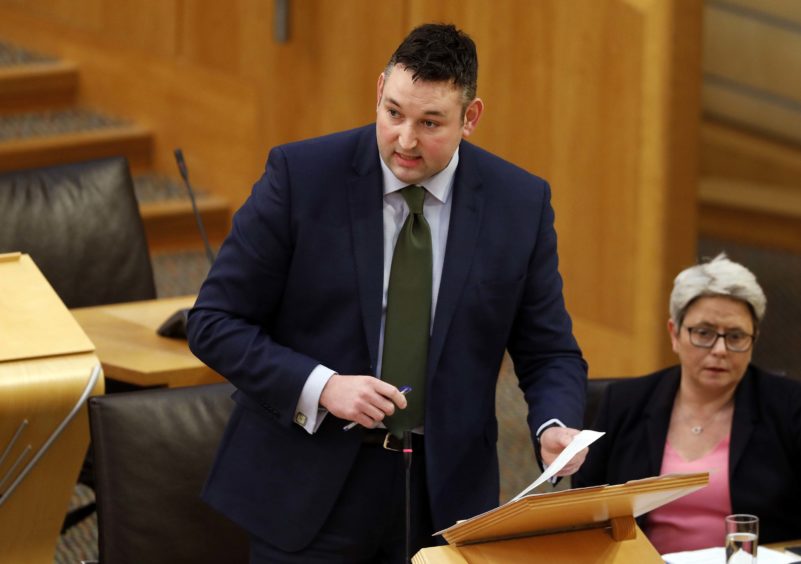 Mr Briggs will challenge Ms Freeman on the issue when the Scottish Parliament reconvenes for a day next week before breaking for Easter recess.
"I want to know how many are coming to NHS Scotland and I want the Scottish Government to publish delivery dates," Mr Briggs said. "I am seeking clarity, because these need to be received by the NHS as soon as possible.
"We know everyone in the world is scrambling to get these, but I would like to know the delivery dates. The health secretary is saying up to the mid-summer which is quite a window. It is vital we get guarantees of their delivery to the NHS as soon as possible. I also think it is vital NHS boards have assurances about when this equipment is arriving."
The supply of ventilators, which are needed to keep the most seriously ill patients alive, has become a pressing issue as the UK fights the virus.
South of the border UK Health Secretary Matt Hancock has said it has 8,000 at the moment and another 8,000 are on the way in the "next couple of weeks".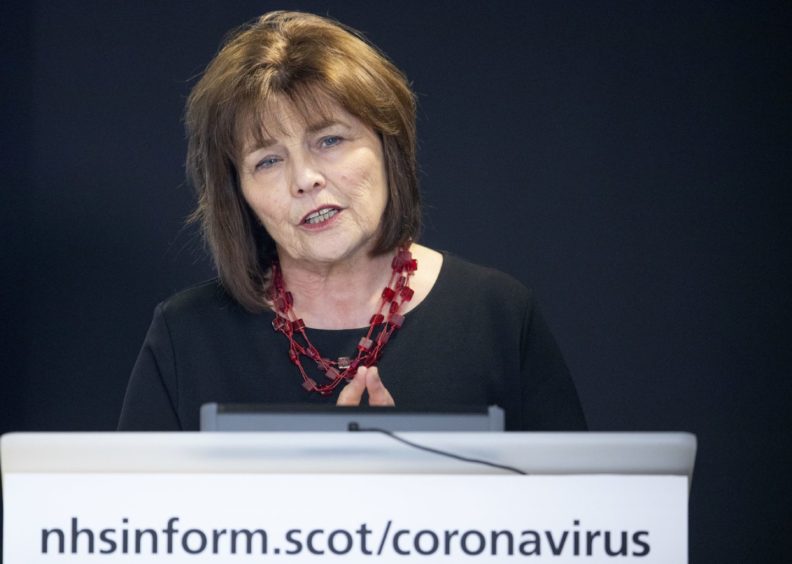 Ms Freeman told health committee MSPs officials were "constantly" in touch with suppliers to make sure delivery dates are met. Manufacturers have also been told to deliver machines are sent as soon as they are ready rather than waiting for the full order.
Ventilator manufacturers included Germany-based company Draeger and GE, which is headquartered in Finland. There are also believed to be some on order from China.
The Scottish Government declined to give an exact answer when asked how many ventilators were needed and how many had been ordered.
The government also chose not to give a direct answer when asked where they were coming from and where they were being manufactured.
Likewise, the government did not give a precise answer when asked when they were expected to start arriving, although a spokesman said officials were working to bring them to Scotland's NHS "as soon as humanely possible".
We're working with suppliers, and the Scottish Intensive Care Society, to do all that we can so that they are brought here as quickly as is humanly possible."

Scottish Government spokesman
A Scottish Government spokesman said: "We're well advanced in our work to double our intensive care unit capacity for patients with Covid-19 who require it, and we're working to extend that beyond 700 ICU beds for Coivd-19 as soon as is possible.
"To deliver this increase we have ordered ventilators from a range of manufacturers that are slated to come to Scotland over the coming weeks. We are continuing to push manufacturers on their delivery timescales and will receive these as soon as they are available.
"We're working with suppliers, and the Scottish Intensive Care Society, to do all that we can so that they are brought here as quickly as is humanly possible."
The spokesman added: "In addition, we're participating in joint procurement with the health services in England, Wales and Northern Ireland for further ventilators."
---
What are the UK administrations doing to plug the ventilator gap? Dan O'Donoghue rounds up what we know so far:
How many ventilators does the UK have – and how many might we need?
The NHS is reported to have just over 8,000 ventilators across the UK. In Scotland there are around 300. The UK Government believe up to 30,000 could be needed at the peak of the pandemic.
Are the UK and Scottish Governments working together on buying more ventilators?
As health is a devolved area, the NHS in Scotland and England are working separately to acquire more ventilators. However, there are regular conversations between the devolved administrations on all matters concerning public health.
Where are the orders up to?
The Scottish Government is understood to have ordered around 1,000 additional machines from a number of manufacturers to cope with the outbreak.
The UK Government is understood to have ordered 10,000 ventilators from Dyson, which developed its CoVent prototype in under a fortnight and says it could start producing them within weeks.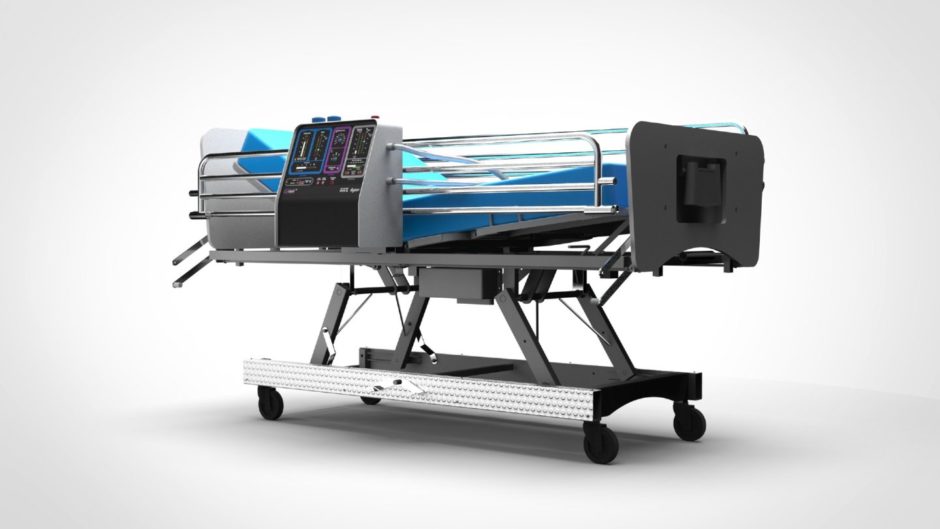 Boris Johnson spoke to a number of British suppliers and manufacturers on Thursday over the phone about rapidly scaling up ventilator production for patients with coronavirus. After that call Downing Street said there could be up to 8,000 new machines available in the next fortnight for use in England and Wales.
Numerous companies are involved in these critical projects, including among others: High Value Manufacturing Catapult, Meggitt, Ford, GKN Aerospace, Babcock, Plexus, Siemens PLC & Siemens Healthineers, McLaren, Rolls Royce, Airbus, Renault F1, PA Consulting, Renishaw, and GE Healthcare Systems.
Can the European Union help?
Britain is still technically a member state until the end of the Brexit transition period in December, so the UK is eligible to take part in any EU public health schemes.
The UK Government said a communications mix-up meant it missed the deadline to join such a scheme to get extra ventilators.
A UK government spokesperson said: "Owing to an initial communication problem, the UK did not receive an invitation in time to join in four joint procurements in response to the coronavirus pandemic.
"As those four initial procurement schemes had already gone out to tender we were unable to take part in these, but we will consider participating in future procurement schemes on the basis of public health requirements at the time."