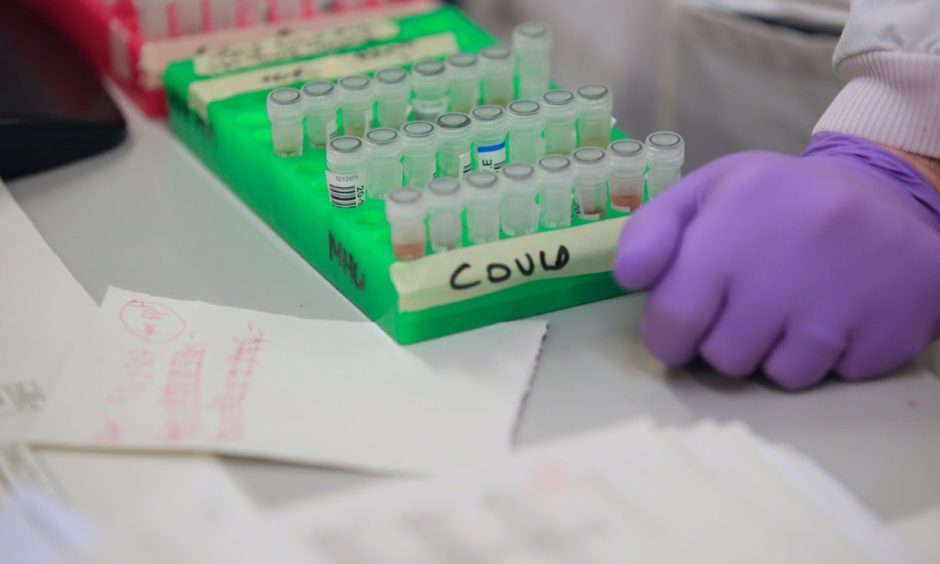 Twenty people from the Grampian area have tested positive for coronavirus in the past 24 hours.
The latest figures from the Scottish Government show the number of cases in the north-east and Moray has rises from 66 to 86.
In the north of Scotland, Highland now have 51 confirmed cases while Shetland have 29.
A total of 15,895 people in Scotland have been tested. Of these, 13,902 tests were confirmed negative and 1,993 tests were positive – an increase of 430 from the previous day.
Scotland's death toll has risen to 60.
First Minister Nicola Sturgeon said 108 of those positive tests from past 24 hours came from a lab that was unable to submit data over the weekend, "part of the reason why this increase is so high".
The First Minister also said "just over 6%" of the NHS workforce in Scotland are not working due to the virus – either because they are showing symptoms of the virus or live with someone who has.
Chief medical officer Dr Catherine Calderwood previously said officials expect around 20% of staff to be off work during the pandemic.