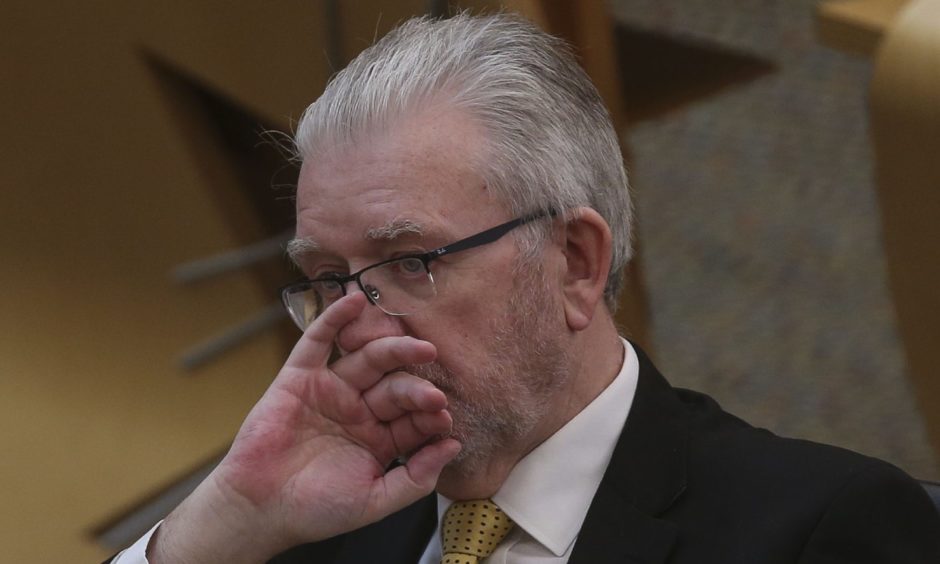 As far as U-turns go, it must have been one of the quickest ones in Scottish political history.
A matter of hours after lawyers and opposition politicians expressed outrage at plans to temporarily abandon jury trials, ministers had caved in.
Emergency powers to hold trials without jury were abandoned and discussions on how to keep the wheels of justice turning during the coronavirus crisis were put off until another day.
Under normal circumstances, there would be no way that Scottish ministers would have been quick to bow to pressure. In days gone by ministers have stubbornly persisted with unpopular legislation no matter the volume of the outcry. The controversial named person legislation, for example, did not come unstuck until it was challenged in court.
But these are not normal circumstances, and this was another example of the consensual attitude that Scotland's politicians are taking care to adopt. Even the post U-turn crowing from the opposition was uncharacteristically dignified.
From the moment Justice Secretary Humza Yousaf tweeted that he was "listening" and seeking compromise a government climb-down was on the cards. Within a few minutes of Holyrood reconvening, Constitution Secretary Michael Russell had confirmed it.
As I head to Parliament to debate Emergency Legislation let me give assurance that my colleagues & I are listening to concerns. Where there is compromise & consensus to be found we will seek it. This Bill & the circumstances around it are far too important to do otherwise.

— Humza Yousaf (@HumzaYousaf) April 1, 2020
But notwithstanding the constructive tone, there little option for the Scottish Government given the vigorous opposition from the legal profession.
"Dracionian….premature, disproportionate and ill-advised," was how the Scottish Criminal Bar Association (SCBA) described plans to give judges and sheriffs the power to deliver verdicts.
With the Conservatives and Lib Dems also objecting vociferously, it would have been unwise for Nicola Sturgeon to go into the trenches on this one. The last thing needed right now is an avoidable political bunfight to distract from the vital business of tackling the pandemic.
Highly controversial gender legislation to be abandoned
Meanwhile, it was understandable that the Scottish Government felt the need to ditch large parts of its legislative programme given the need to concentrate political and civil service minds on the coronavirus crisis.
The most eye-catching proposal to fall by the wayside was the Gender Recognition (Scotland) Bill, a highly controversial proposal to make it easier for individuals to change gender.
This piece of legislation has exposed deep divisions within the SNP and many predicted it would dominate Scottish politics in the run-up to the 2021 Scottish election. Several senior SNP figures have expressed deep concern that legislation could result in women and girls becoming victims of predatory men or see them lose access to single-sex services.
This issue had the potential to rip the SNP apart. Announcing the abandonment of the plans for now, Parliament Minister Graeme Day, MSP for Angus South, said it was "regrettable" the legislation had been ditched.
But even those working remotely from a laptop many miles from Holyrood, could hear very deep sighs of relief coming from the SNP benches.