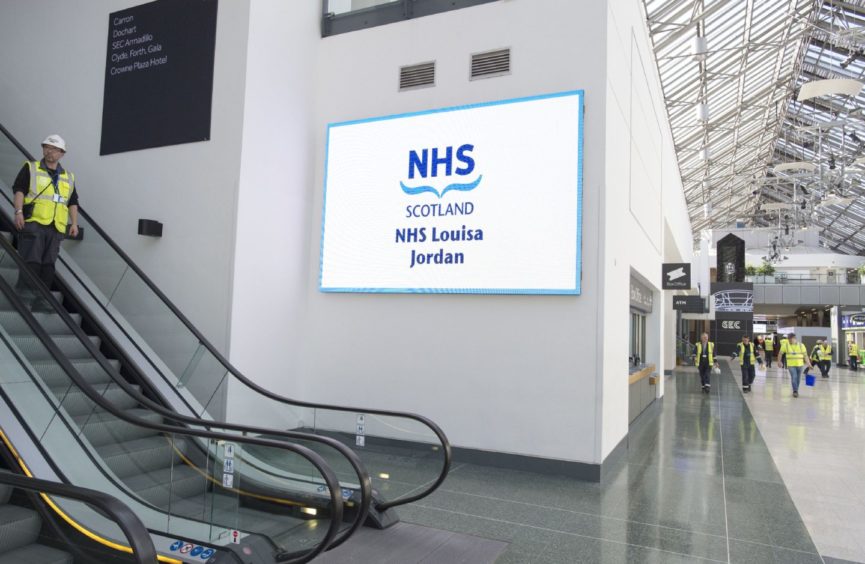 "Massively out of our depth and very anxious", is how one nurse has described being drafted into intensive care at one of Scotland's busiest hospitals.
The nurse, who wants to remain anonymous, said the thrust of being propelled to the frontline was causing a strain on entire teams of professionals.
"We are all qualified, all used to working our routines and doing our jobs to a very high standard.
"But the intensive care unit is entirely unlike anything a lot of nurses are used to at the best of times.
"Now, well, it is unlike anything I've ever seen," they said.
The Scottish Government promised it would continue to make a "wide range" of learning materials available to all staff during the pandemic and were engaging with the Royal College of Nursing in supporting staff wellbeing.
Glasgow and the greater-Glasgow area has experienced the highest number of deaths as a result of Covid-19.
The Scottish Exhibition Centre (SEC), normally an events venue used to housing rock concerts and comedy shows, has been transmogrified into a hospital, having gone in a matter of days from a stage of joy to one that will, for many people, become a stage of despair.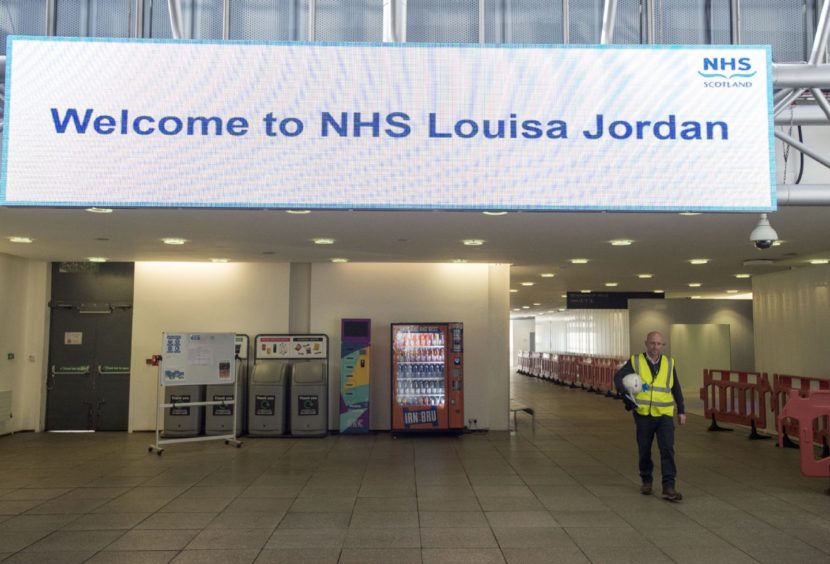 Wards and teams are being regrouped and reclassified. Theatres that once hosted routine and emergency operations are now ward areas for all types of patients.
Similar protocols are being unrolled across Scotland. In Dundee, Ninewells will have a "hospital within a hospital", separating confirmed and suspected coronavirus cases from other patients, and expand critical care capacity.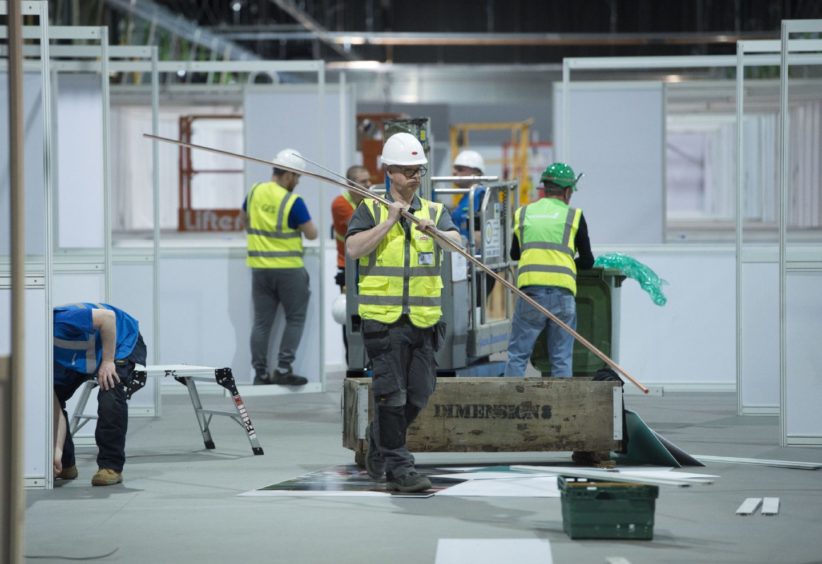 NHS Tayside is moving into the next phase of its pandemic response by increasing critical and intensive care capacity at its specialist Covid-19 acute facility at Ninewells.
Intensive care beds, ventilator equipment and specialist staff will be transferred from Perth Royal Infirmary to the new Ninewells Covid-19 intensive care unit, which has been established in the re-purposed theatre admission suite.
'Gruelling shift patterns are leaving us at risk of catching and spreading coronavirus': Covid-19 nurse calls for overhaul at Dundee hospital
Staff are worried they could become "burnt out"
Some nurses claim they have had next to no training, or orientation on intensive care procedures, leaving them "panicky".
Could lead to mental breakdowns
One nurse, who works elsewhere in Scotland, points out the lack of training before starting in new positions has left staff feeling anxious.
They said: "Usually, before you go on to the intensive care ward, you have to have a basic competency in it.
Spike in anxiety and depression following UK lockdown announcement, study reveals
"It feels those rules have been 'flung out the window'.
"It terrifies staff, including me. It will lead to mental breakdowns among those who are doing their very best to treat everyone."
'Unprecedented impact'
The Scottish Government said they have worked with the NHS's education department to make sure nurses and medical staff are getting the training they need.
A spokesperson added: "The Covid-19 pandemic is having an unprecedented impact and we salute, and are hugely grateful for, the extraordinary hard work, dedication, skill and commitment of all those working across Scotland's health and social care sectors during this emergency.
"The health and wellbeing of staff is paramount and all NHS Boards must ensure staff are working safely. We continue to engage with employers and staff side organisations on a daily basis to identify how we can continue to support our staff throughout this challenging time.
"National Education Scotland (NES) have developed a range of educational and induction resources for existing staff, re-registrants and students.
"These resources are available for all health and social care staff and volunteers deployed to support clinical services, but will be particularly useful in the event of staff being redeployed to other areas.
"NES are also working to ensure that all staff working on the frontline – existing and new or recently returned – are aware that these resources exist.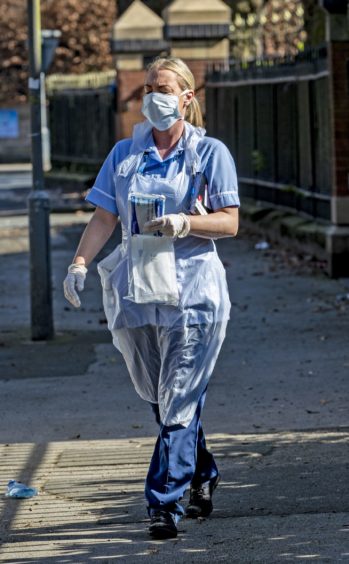 "We know the Royal College of Nursing are taking this very seriously and we will continue to work with them to see what more can be done to address this issue.
"There are practical steps we have taken to, even in a small way, reduce the load we are asking nurses and other healthcare workers to take.
"One of these is ensuring they have full access to enhanced overtime pay and that all staff working for NHS Scotland who are sick due to Covid-19, irrespective of their length of service, will receive sick leave on full pay until they have recovered from their illness for as long as they are contracted to NHS Scotland.
"In addition, we have also stepped in to ensure parking charges for staff are suspended for the next three months at the Scottish PFI hospitals where parking fees were still in place."
Staff safety remains a 'priority'
Claire Pearce, NHS Tayside's director of nursing and midwifery, said: "In these challenging times we need to ensure we can maintain safe and effective staffing levels to meet the increasing demands on our services, whilst also looking after the health and wellbeing of our staff.
"Senior nursing staff and staff side colleagues are encouraging nursing teams to consider flexible shift patterns wherever possible to help staff manage their commitments at home and at work.
"This could include working longer days, split shifts or night duty to meet the needs of both staff and the clinical service.
"The safety and wellbeing of our staff remains a priority and we are working hard to support them in any way we can during this time."