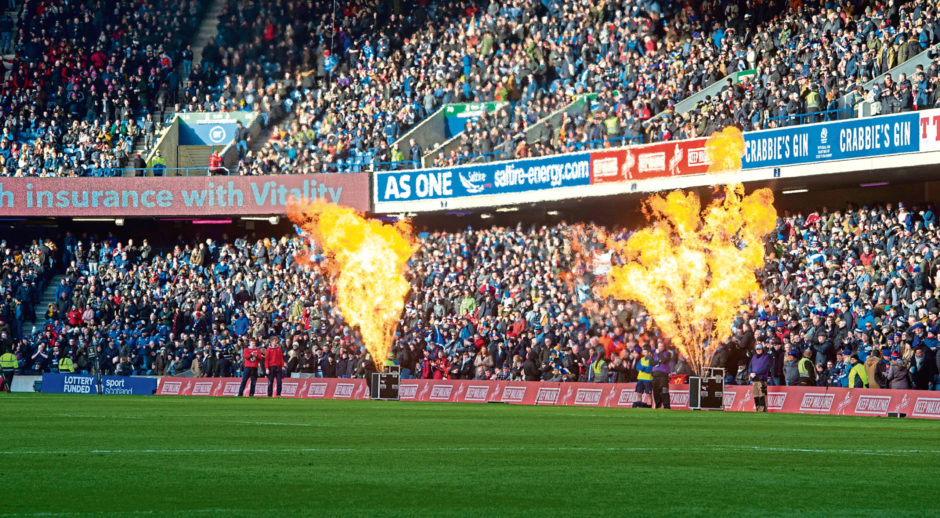 Football, rugby and other major sporting fixtures could be postponed until a coronavirus vaccine is found, Nicola Sturgeon has warned.
The first minister said fans should not expect the sporting calendar to resume "any time soon" and there were "issues" with playing matches behind closed doors.
At her daily coronavirus briefing, Ms Sturgeon insisted that exiting lockdown would not be rushed, adding she was not in a position to give dates on when things might start to get back to normal.
With football clubs facing severe financial difficulties, Ms Sturgeon was asked about warnings from epidemiologists that stadiums should not be filled until a vaccine is ready.
Scientists across the world are working on a Covid-19 vaccine. But official estimates suggest developing one could take between 12 and 18 months.
"People should not be under the expectation that large-scale mass gatherings will be starting any time soon, because we must make sure that we are doing everything we can to continue to suppress this virus," Ms Sturgeon said.
Some form of social distancing is going to be required perhaps up to the point where a vaccine is available."

Nicola Sturgeon
For lockdown restrictions to be lifted, Ms Sturgeon said they had to be replaced by the capability to  "test, trace and isolate" those infected with the disease.
The first minister added that people needed "to have the understanding that some form of social distancing is going to be required perhaps up to the point where a vaccine is available".
Earlier this month Dr Zach Binney, an epidemiologist at Altanta's Emory University, said he was "as close to 100%" as he'd ever been that sports stadiums should not be filled to capacity until there was a vaccine.
Ms Sturgeon said she was being as "frank and honest as possible" on the issue. She  acknowledged people wanted to get "a semblance of normality" as soon as possible.
But she warned: "We can't do that in a way that risks a resurgence of this virus."
She admitted her words were "not good news" for sports fans.
"But I would be wrong to try and give false expectation right now about an early resumption of football matches or rugby matches or large-scale sporting events like that," the first minister added.
On the question of playing big games behind closed doors, Ms Sturgeon said the option would be "carefully considered", but warned that there was a "danger" that people would still gather to watch the matches on television.
"In terms of playing behind closed doors, clearly there are issues there in terms of: does that completely take away the risk of big events if a match is being played behind closed doors but it is still on television?" Ms Sturgeon said.
"The danger is, people will still congregate together in groups to watch that. So these things all have to be very carefully considered."
Interim Chief Medical Officer Dr Gregor Smith agreed. Dr Smith said: "The very act of playing behind closed doors does not mean to say that we won't see gatherings of people trying to enjoy sport together and all it does sometimes is that it displaces people to other environments to watch sport together.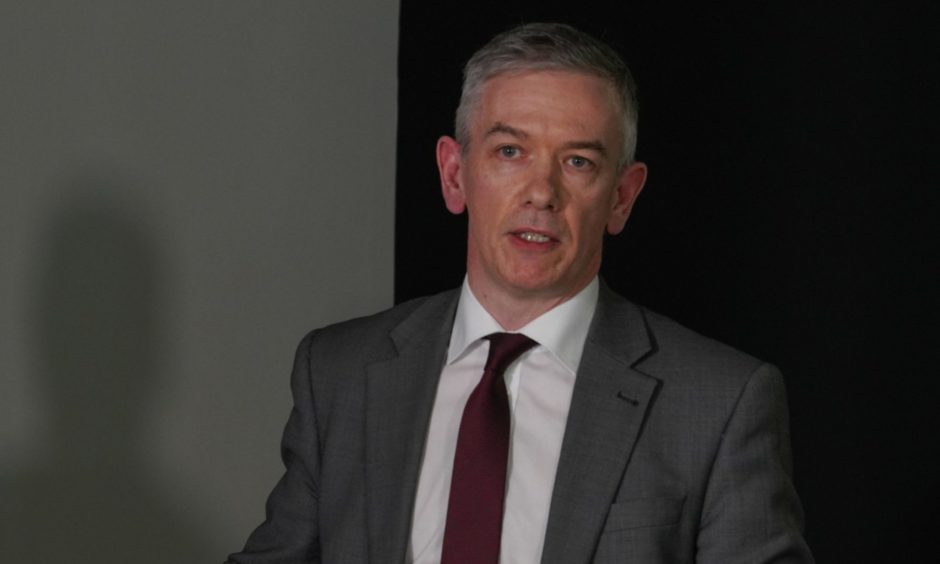 "So we need to be very careful and we need to be led by what the science and the evidence is for the future as we begin to learn how to live with this virus."
A Scottish Rugby Union spokesman said: "We have aligned ourselves with the Scottish Government's health advice, which we are taking extremely seriously.
"There's no question this will have an extremely significant impact on the game. No-one truly knows when sport and rugby will be up and running again."
Ms Sturgeon said the Scottish Government will set out "towards the end of this week" a framework which will guide its lifting of lockdown measures.
She said: "I want to be clear, however, that the initial version of this work will not set out what measures will be lifted and when.
"We are simply not yet in the position to take those decisions in a properly informed way."
Ms Sturgeon said she would not be publishing a "blueprint" on how and when Scotland would come out of lockdown, but would set out what the Scottish Government was trying to achieve.