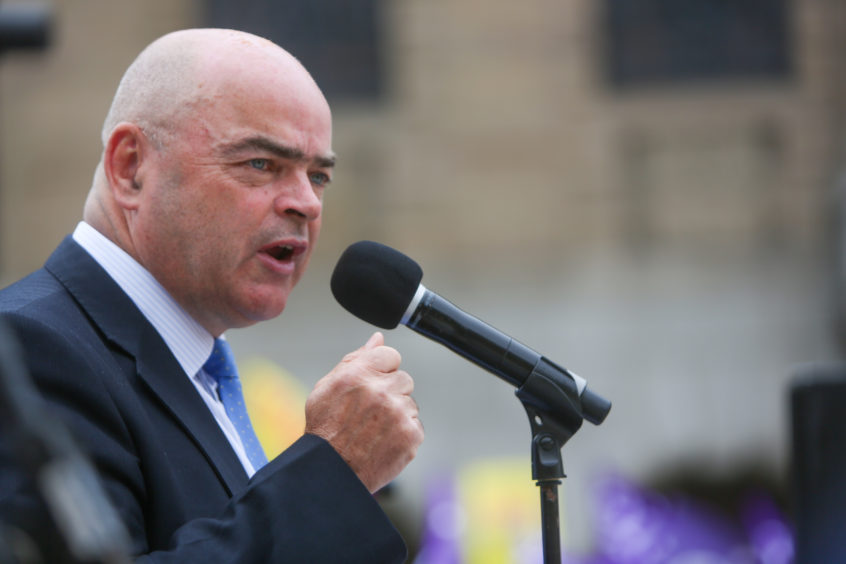 Scotland's largest teaching union has described plans to teach children at home and in school during the coronavirus crisis as potentially the "biggest curriculum challenge" of the century.
EIS General Secretary Larry Flanagan pledged that his members would work constructively in the interests of children after the Scottish Government published its proposals to resume education.
But he warned that it would require "significant commitment" from all involved.
Mr Flanagan welcomed the "clarity" provided by Nicola Sturgeon's Road Map out of lockdown, which said schools will reopen on August 11.
But the resumption of schooling will not be in a conventional form with the 45-page document outlining a " blended model of part-time in-school teaching and part-time in-home learning".
Further details of the new approach were revealed with the publication of the government's Strategic Framework for reopening schools.
Pupils will spend around half their time in the classroom and the other half learning from home. Classes will be smaller and libraries, community halls, leisure centres, conference venues and vacant offices will be pressed into service to give extra space for social distancing.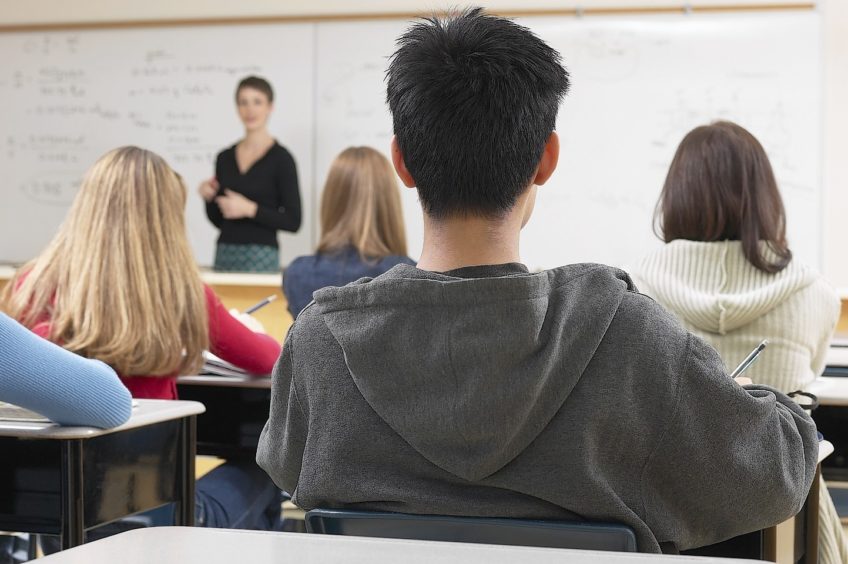 Seating will be rearranged to be two metres apart. Hand-washing or hand sanitiser protocols will be in place as well as robust protocols for Covid cases. Risk assessments will be carried out.
Teachers will return next month, subject to safety measures, to plan for the new way of working. Existing 'hubs' will continue to run to provide vulnerable children and those of key workers with childcare over the summer. Around £30 million will be allocated to provide disadvantaged children with laptops so online learning can be carried out at home.
There is a strong shared commitment to protecting the health and wellbeing of everyone in the school community."

Larry Flanagan
Mr Flanagan said, "The Covid-19 crisis has had a significant impact on schools, pupils and teachers over the past months."
"Our members will welcome the clarity provided by the First Minister's announcement today, and the clear statement that schools will not reopen until after the summer and only if health conditions allow.
"This will provide valuable time to allow schools to prepare for what will be a very different learning environment, with physical distancing requiring smaller class sizes and schools delivering a blended approach of part time in-school learning and part-time remote learning for most pupils."
Mr Flanagan added, "The EIS has worked constructively with the Scottish Government and with local authorities throughout this crisis and will continue to do so in the best interests of learners and teachers."
"There is a strong shared commitment to protecting the health and wellbeing of everyone in the school community. Delivering a new blended learning approach is potentially the biggest curriculum challenge of this century, however, and it will require significant commitment from all parties to make it work."
Education Secretary John Swinney said: "We don't know how long schools will have to work this way, just as we don't know how long coronavirus will be a threat. As long as that is the case, school life will feel quite different to before Covid-19.
"We have a mission to make this work, to educate Scotland's pupils and, above all, to keep them safe. Working with our teachers, school staff, and councils this plan gives us a way to do that."