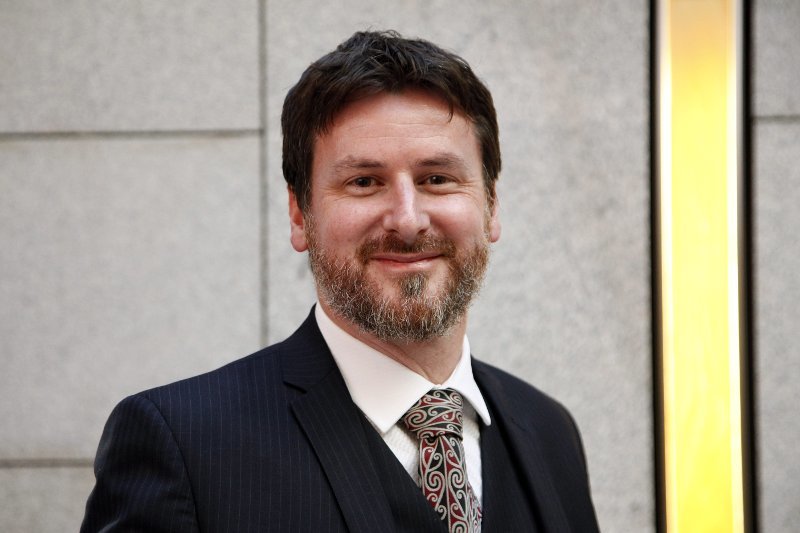 Children's Commissioner Bruce Adamson has said children and parents need more support to cope with "blended learning" as he warned school closures risk psychological damage to pupils.
Mr Adamson claimed the home learning carried out during the coronavirus "just doesn't work" and said much more had to be done if John Swinney's plans for partial reopening of schools were to be effective.
As controversy grows over the Education Secretary's proposal for children to have a mixture of conventional schooling and home learning, Mr Adamson said the proposals would result in disadvantaged children falling further behind.
He also warned that the poorest children would go hungry over the summer as a result of the pressure the pandemic has put on charities and other services set up to help the most needy.
The new academic year is scheduled to restart on August 11 with safeguards to protect children from the virus including "blended learning" to reduce class sizes and ensure physical distancing.
Since March, children have been staying at home with attempts made to keep up with their education through online learning.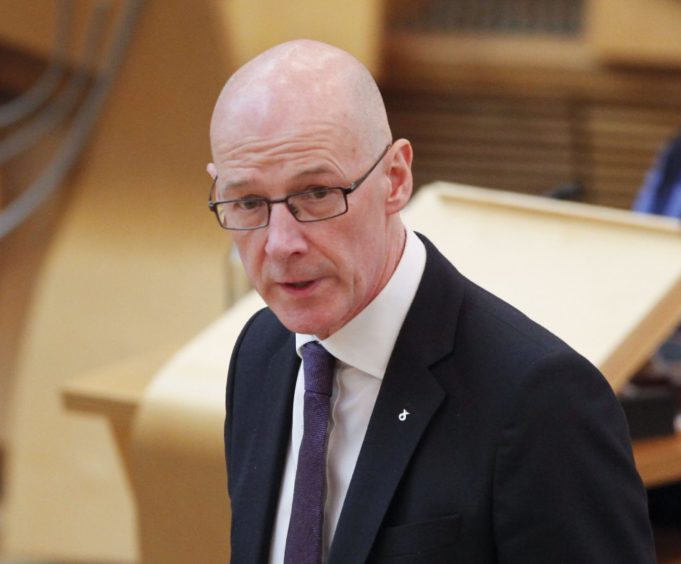 John Swinney is proposing a "blended learning" model of education as a way of combating the coronavirus
We know the home based learning that they have been doing just doesn't work. It is no substitute whatsoever for a real-life, school-based education."

Bruce Adamson, Children's Commissioner
But Mr Adamson said the experience of the last three months suggested that Mr Swinney's blended model would not be enough, as it stands, to ensure children do not lose out.
"We know the home-based learning that they have been doing just doesn't work," the Children's Commissioner said.
"It is no substitute whatsoever for a real-life, school-based education. And the proposals for what has been described as blended learning, unfortunately still seem to be heavily based on home learning. That's a problem because it is going to have a real impact on children's right to education. So we need to do much better."
Mr Adamson added: "It is not enough for local authorities to say they don't have enough resources or government to say they'll consider resources. It is about moving resources to secure children's education."
Blended learning will worsen the attainment gap
According to Mr Adamson, it had been shown that blended learning worked best for children at schools that were able to deliver the most interaction with teachers.
Children from better off families with fast internet connections, private space at home for working and good computer technology outperformed those from poorer households.
"The attainment gap is going to get worse," warned Mr Adamson, particularly for children who were care experienced or had Additional Support Needs (ASN) or disabilities.
"If additional support isn't available, they will fall behind in terms of their education and physical and mental health," Mr Adamson said.
How will working parents juggle their jobs with their children's education?
The commissioner called for more "clarity" on the exam timetable as well as how blended learning would work. His call came amid concerns that children will still spend the majority of the school week at home and questions about how working parents will combine jobs with home-schooling.
"What will the role of the parents be? Without that clarity it is very difficult to plan anything," Mr Adamson said. "That has knock-on effects in terms of employment. I have seen government asking employers to be sympathetic, but that's not going anywhere near far enough. We need real clarity in terms of what support will be available to businesses."
Fears of children being exposed to domestic violence
The loss of support at school and the closure of after-school activities would also have a severe impact on the most vulnerable.
"Not having those puts children at risk," said the commissioner, saying there were fears that vulnerable children were becoming exposed to danger at home.
"There is never any excuse for domestic violence, but the additional stresses in the home are creating real mental health challenges for many adults. That can lead to children being in additional danger," he said.
"We need some really strong public awareness campaigns around child protection. We need to make sure children have information about where to get support."
More children are becoming classified as vulnerable
Mr Adamson also warned that increasing numbers of children could find themselves in the vulnerable category as a result of Covid-19-related reduction in services.
"I'm really concerned that a lot of the early intervention services are falling away – things like health visitors and counsellors in schools. We have seen increases in ChildLine calls and an increase in Child Protection Orders."
Families that were already being given help were continuing to receive support, he said. But there were other households at risk.
"It is the ones (families) relying on universal services or were just struggling and needed some more support and hadn't gone into the statutory system. They are the ones that are really worrying. If we are not being proactive in supporting children, then there is real risk," Mr Adamson said.
The struggle for food for poverty-stricken households
Families that rely on free school meals were struggling, a problem that was likely to get worse over the summer given the pressure on charities and other organisations helping feed the poorer members of society.
"One of the most concerning things in Scotland is that we have hungry children. It is a political failure that children are hungry," Mr Adamson said. "We had that before Covid. It is worse after Covid and it is going to be worse over the summer, unless we make sure we have proper provision in place and there's real clarity after August in terms of what's going to be in place in terms of blended learning.
"What we need is real guarantees of food security for children across the country."
The psychological impact for demotivated pupils
The crisis was affecting pupils of all backgrounds. Mr Adamson said children had become demotivated and were being affected by what he described as an "education and mental health crisis".
It is not scaremongering to say what we are talking about is a risk of long-term impact on emotional and psychological impact on children."

Bruce Adamson
"One of the things that worries me most at the moment is hearing that children are starting to get really demotivated and their feeling of happiness and engagement is being steadily reduced from being off school, excessive screen time and lack of relationship-based stuff – direct, peer-to-peer learning and support," Mr Adamson said.
He added: "It is not scaremongering to say what we are talking about is a risk of long-term impact on emotional and psychological impact on children."