Nicola Sturgeon signalled the Scottish Government will nationalise struggling businesses as her key economic adviser warned of a "potential tsunami" of job losses.
The first minister said she would "look positively" at taking stakes in companies as a Scottish Government-commissioned report said radical action was required to repair the economic damage caused by the coronavirus.
A 77-page document produced by the Scottish Government's independent Advisory Group on Economic Recovery called for a Scottish Jobs Guarantee to provide secure employment for two years to 16 to 25-year-olds, who would be paid the Living Wage with access to training.
A potential tsunami of unemployment
The advisory group's leader, Benny Higgins, said: "A potential tsunami of unemployment requires urgent intervention. In particular young people aged between 16 and 25 are at risk of long-term scarring from the imminent recession. They don't deserve it."
Mr Higgins, a former CEO of Tesco Bank, also said £6 billion was needed for the Scottish Government to recover from the pandemic when he launched the document alongside First Minister Nicola Sturgeon at her daily coronavirus briefing.
One of the report's 25 recommendations is that the Scottish Government should build its capacity to take ownership stakes in private businesses.
We will look positively at whether government intervention including taking stakes in companies can help productive companies that have a future beyond this crisis from going bust."

Nicola Sturgeon
Asked at the briefing if the Scottish Government would intervene when companies were in danger of collapsing, Ms Sturgeon said she would not rule it out.
"In fact, we will look positively at whether government intervention including taking stakes in companies can help productive companies that have a future beyond this crisis from going bust and keeping them in operation," the first minister said.
The Scottish Government has already pursued a similar approach with BiFab, Ferguson Marine and Prestwick Airport. Ms Sturgeon said ministers were "open minded" to the recommendation but takeovers would have to be done within state aid constraints.
Call for £6 billion to be injected in Scottish economy
The document called for urgent renegotiation of the fiscal framework to grant Scotland the powers to borrow more than the £450 million in capital spending currently allowed.
Mr Higgins gave the example of Germany, where there had been a 130bn euro support package, which amounted to 4% of GDP. The equivalent for Scotland would be a £6 billion fund.
Mr Higgins said the current borrowing powers were "a  drop in the ocean" and said the UK Government needed to be approached for more cash.
He acknowledged that the transfer of borrowing powers could take some time, but in the meantime called on the UK Government to raise 4% of GDP and allocate the cash to the four nations of the UK.
Another change would be to abolish the "arcane" rule that prevents capital underspends from being diverted into other budgets. Mr Higgins argued that changing that rule could release hundreds of millions of pounds, all of which should be spent on education. He also called for VAT to be reduced to 15%.
The report, titled Towards a Robust, Resilient, Wellbeing Economy for Scotland, warned the pandemic will result in high debt levels and a smaller tax base. It also said existing problems with inequality, education and unemployment had been exposed and worsened by the virus.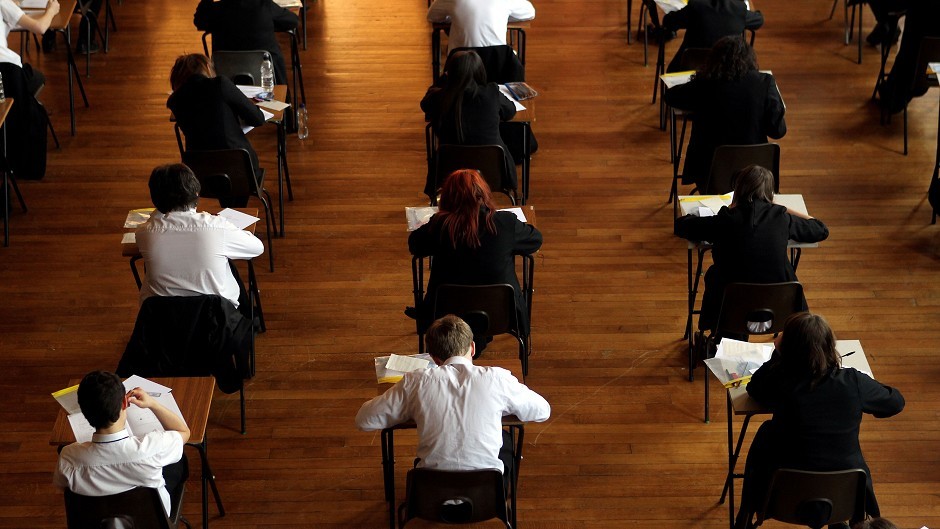 Children going without school would lead to "learning loss" in the long term and argued the recovery would have to be driven by education. The report said the government should assess the impact of the loss of schooling and take action to mitigate against the damage, particularly amongst disadvantaged children.
Universities were likely to go into deficit for several years and the higher education sector was "highly exposed" to the huge fall in international students. The report called on the Scottish Government and Scottish Funding Council to protect institutions, noting there could be a deficit in the sector of up to £500m this year.
Rates relief should be targeted at businesses that need them, particularly those in the tourism and hospitality sector. While the Spanish model of state-owned hotels should also be looked at.
The Scottish Government, Scottish Enterprise and VisitScotland should promote a "bold prospectus" for foreign investment.
Feedback had suggested that the relationship between Scottish Government and business needed to improve, according to the report, which called for a Team Scotland collaborative approach across all sectors. Planning should be reviewed to accelerate infrastructure projects especially those involved in marine renewables.
And more had to be done to speed up broadband connectivity and to invest in renewables projects. Given the challenges faced by care homes during the crisis, the report called for an urgent review of the sector.
More investment needed to be made in housing through the Scottish National Investment bank, which must open for business this year.
Mixed reaction from business and political opponents
The jobs guarantee for young people was welcomed by Labour. But the Scottish Conservatives were dismissive of the document with economy spokesman Maurice Golden saying: "All businesses are getting is far-off promises – which will be far too late for many – and another nationalist attempt at stoking up constitutional division."
The Federation of Small Businesses welcomed the document's recommendations. But the Scottish Retail Consortium questioned the "lack of emphasis on immediate stimulus measures" to regenerate an economy that is in "freefall" now.