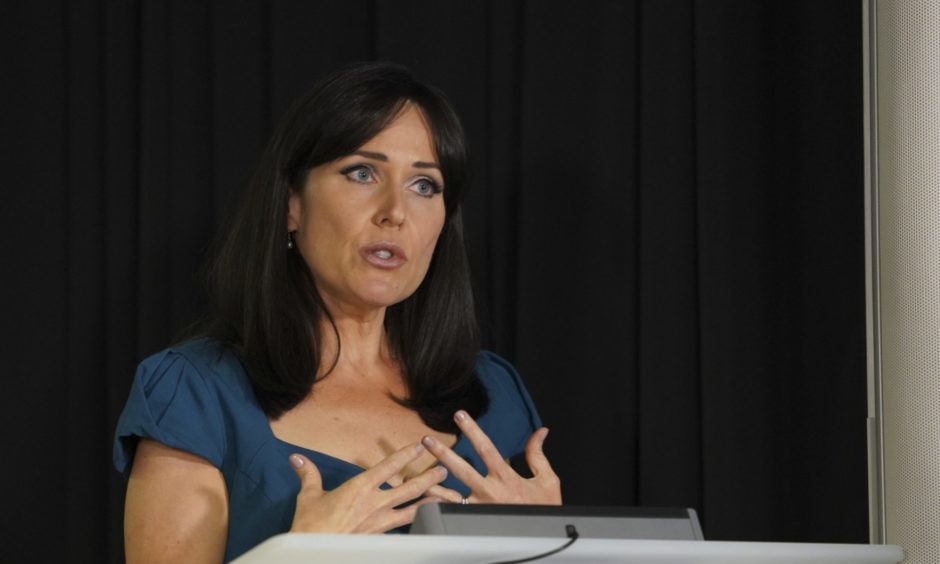 Scotland recorded its first laboratory confirmed death from Covid-19 in eight days as expert analysis revealed less than 5% of the population has likely been exposed to the virus so far.
Public Health Scotland examined 4,571 blood samples taken from community healthcare appointments between the end of April and the end of June this year and found around 4.3% of people had antibodies to coronavirus.
It means the true number who have been infected in Scotland could be around 235,000, which would represent around 13 infections for every one confirmed case.
However, health professionals have warned it means "only a fairly small proportion" of the population have so far likely been exposed to coronavirus.
Public Health Scotland published its first "enhanced surveillance" report into the prevalence of Covid-19 antibodies, which are proteins produced when the body is fighting the virus.
Researchers tested around 500 blood samples each week which had originally been collected for other clinical reasons from labs in NHS boards including Tayside, Grampian, Highland, Greater Glasgow and Clyde, Lanarkshire and Lothian.
Dr Nicola Steedman, Scotland's interim deputy chief medical officer, said the research was part of efforts to find the "true number" of people infected, and how widely the virus had spread throughout the community.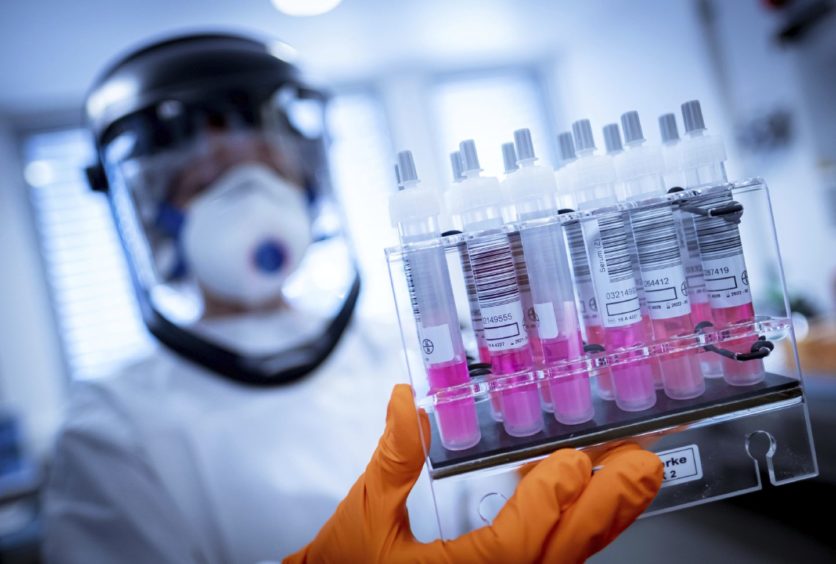 She said many people who have coronavirus will not show symptoms and will therefore not be tested, describing this group as the "bottom of the iceberg".
"Only a fairly small proportion of the population have so far likely been exposed to coronavirus in Scotland," Dr Steedman said. "And it's this low number of people exposed that explains and reinforces our ongoing messages to you."
"Firstly, that we need to be careful when we are easing out of lockdown and secondly this is why we still want you to follow all of the current guidance on physical distancing and all the measures that we recommend in order to protect you, your loved ones and in fact protect all of us."
Meanwhile, people who are shielding will be allowed to stay in holiday accommodation and visit outdoor markets as the Scottish Government considers "pausing" extra restrictions entirely from next month.
Nicola Sturgeon announced couples where at least one person is included in the group, which is believed to account for around 180,000 people in Scotland alone, will also be allowed to meet up without physical distancing for the first time since March.
The shielding category includes those who are most at risk from Covid-19 but the first minister said she was considering putting a pause on all special restrictions from the end of July as long as the transmission rate remains low.
She called on employers to consider how they can make workplaces as safe as possible and for people who are not shielding to think about how they can help, such as wearing face coverings in shops and on public transport.
Ms Sturgeon said: "I know that the prospect of returning to something more like your normal lives will be welcome for many of you, if not all of you.
"But I'm aware that it is also likely to be quite daunting, so the Scottish Government will provide more information for you nearer the time and will do everything we can to support you in this transition."
The announcement came as Scotland suffered its first laboratory confirmed death from coronavirus in eight days, taking the total by that measure to 2,491.
Ms Sturgeon said that while "even one death is of course one too many", the low number of deaths from the virus in recent days was "a sign of the progress we have made".
Announcing the latest figures, she said 18,384 people have now tested positive for the virus, up 11 from the day before.
The R-number in Scotland continues to be below one, Ms Sturgeon said, with an estimate of just 700 people infectious.
But she stressed people should continue to "stick to the rules", saying everyone has a duty to "remember that the decisions we take as individuals right now have an impact on the collective well-being of all of us".