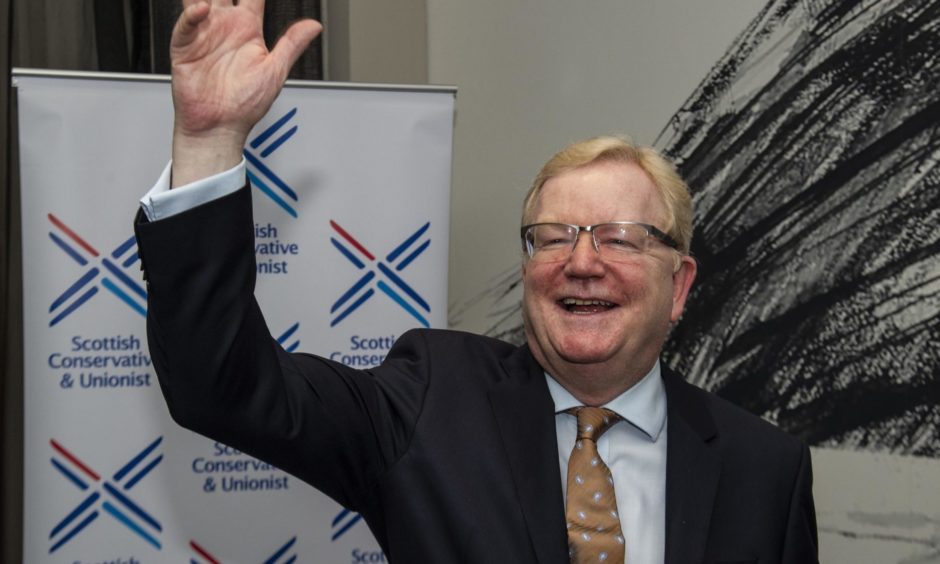 Jackson Carlaw's departure as Scottish Conservative leader felt like a complete surprise.
Barely three and a half hours after tearing into Nicola Sturgeon over her use of coronavirus statistics in a typically forthright and combative manner at Holyrood, he was gone.
The manner of his resignation – a statement out of the blue at 5pm on a Thursday – may have been unexpected. But when the wider political challenges he and his party are facing in Scotland are considered, perhaps the writing was on the wall.
Since he took over as leader from Ruth Davidson just six months ago, support for Scottish independence has risen steadily. A recent Panelbase poll suggested a record 54% for breaking up the UK.
Mr Carlaw's failure to make much of an impact on the threat to the Union posed by the SNP was the over-riding factor behind his decision to quit.
In his statement, he came to the "painful conclusion" that he was not "the person best placed" to defend the UK.
In fairness to Mr Carlaw this is a problem faced not just by him, but by the Conservative Party at large. It was just last week that Boris Johnson made one of his flying visits to the north of Scotland to publicise the benefits of being in the United Kingdom.
Despite the UK Government pouring billions into protecting 900,000 Scottish jobs during the Covid-19 crisis, his trip failed to have the desired impact.
But in the few hours the prime minister spent on Scottish soil, he will have been briefed by Scottish Conservatives on what a parlous state the party finds itself in north of the border. Cabinet Office Minister Michael Gove will also have picked up mutterings about Mr Carlaw's leadership when he headed to Scotland a few days later.
There will be speculation that Mr Johnson or Mr Gove had a hand in his departure. But reports last night suggested he had been confronted by Scottish Tories with internal polling suggesting he was not making an impact with the public.
Whatever the circumstances of his resignation, Mr Carlaw was struggling to step into the shoes of Ms Davidson.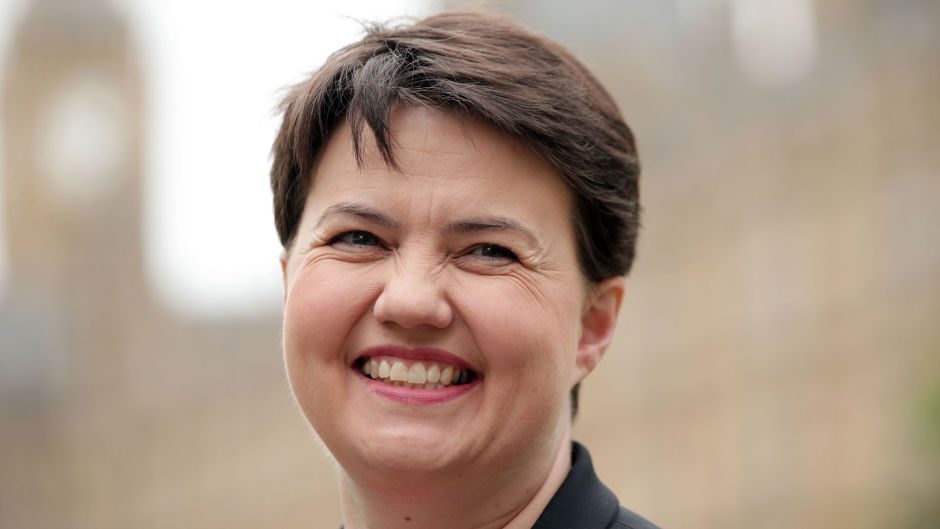 He lacked the cross-party appeal that enabled Ms Davidson to spark a long-awaited Scottish Tory revival. The big problem for the Conservatives is that just 10 months out from one of the most important elections in Scottish political history that revival is a dim and distant memory.
Scottish Labour may also be struggling in Scotland, but were it to pick up under Keir Starmer that would spell more problems for the Scottish Conservatives.
Given the current state of both Labour and Tories, the Union feels shakier than ever. And from the Conservatives point of view, something had to give.
The big question for the Scottish Tories, and also for Mr Johnson as "Minister for the Union", is: can the party recover before Scotland goes to the polls next year? There simply does not seem to be enough time for yet another lengthy and divisive leadership contest. Therefore it is likely that someone will be parachuted into the hotseat. Some will yearn for the return of Ms Davidson. But that does not seem an option given her young family and her clashes with Mr Johnson on Brexit.
Within moments of Mr Carlaw's statement, Douglas Ross, the Moray MP and well-known football referee, was being tipped by insiders for the job. Few would have predicted him becoming Scottish leader when he quit as a Scotland Office minister in protest at Dominic Cummings' lockdown car journey.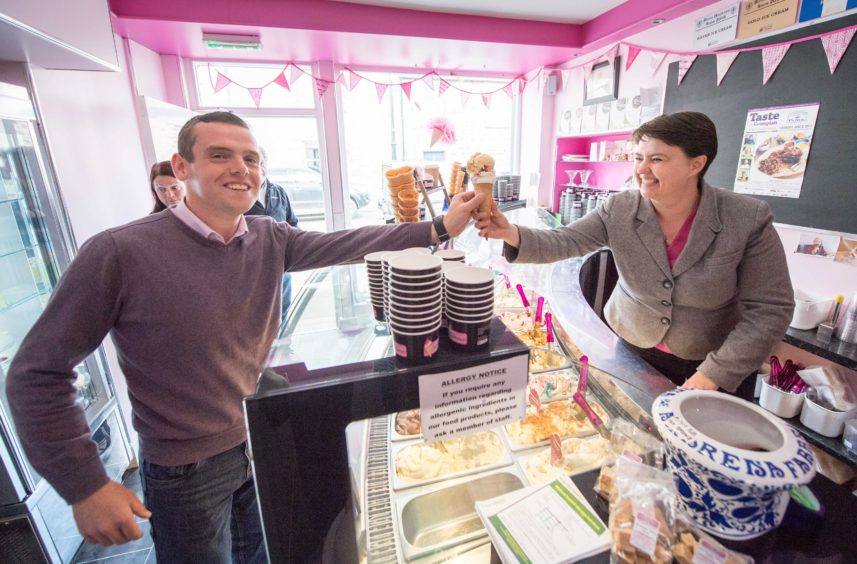 But things have change rapidly and he is admired by his colleagues for his knack of getting under the SNP's skin. He is said to have the support of key figures including Ms Davidson, who are seeking a seamless coronation. Unfortunately for the party, Mr Ross also happens to be a politician based at Westminster, which is hardly ideal for someone leading a Scottish party and leaves him vulnerable to SNP attacks. Such obstacles have been overcome in the past. But the political reality is that whoever steps into Mr Carlaw's shoes faces an almighty task.