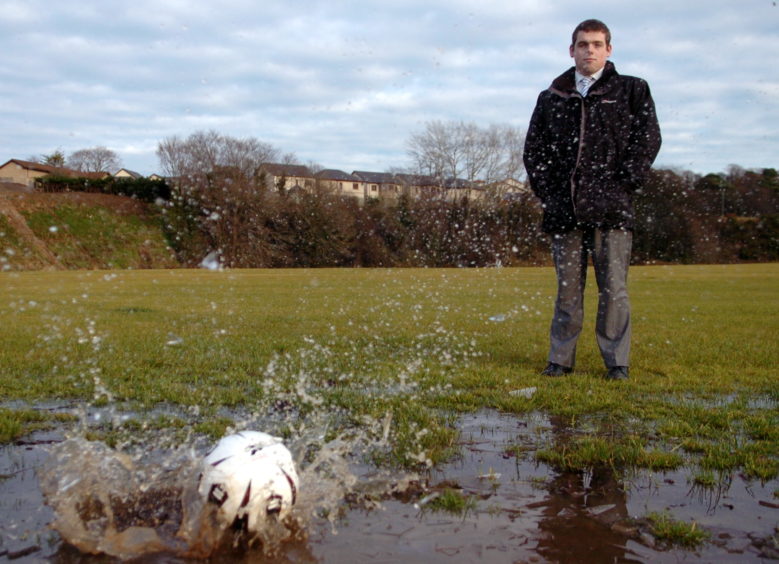 With Moray MP Douglas Ross poised to become the next leader of the Scottish Conservatives, Calum Ross looks back through his career to find an ambitious and unpredictable politician who can never be written off.
When I first encountered the man tipped to be the next Scottish Conservative leader, he was almost thrown out of a meeting for disrespecting a police chief.
It was at the end of February in 2008, and Douglas Ross had travelled from Moray to Aberdeen for a gathering of the now defunct Grampian Joint Police Board, which I was covering for The P&J.
Despite being just 25 and less than a year into his role as councillor for Fochabers-Lhanbryde, Mr Ross became visibly exasperated that Grampian's Chief Constable, Colin McKerracher, had not provided a report he had previously requested.
He stunned veteran board members with his tone as he grilled the region's top officer, suggesting at one point Mr McKerracher was "clearly trying to hide something".
One colleague immediately demanded his removal from the meeting, saying: "His conduct is completely out of order. I think you've said enough, young man."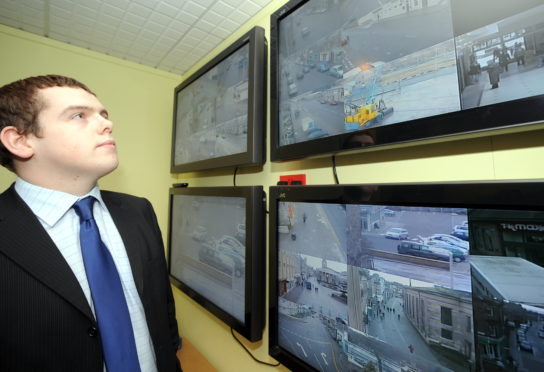 It was an early example of the future MP's obvious intention to play by his own rules, even if it ruffled some feathers along the way, and particularly if doing so might raise his own profile ahead of an upcoming election.
Because, although the next Westminster vote was more than two years away in 2010, Mr Ross was already to be the Conservative candidate in Moray during that incident in 2008.
Future police board meetings in Aberdeen were frequently dominated by sparring between Mr Ross and Kevin Stewart, a former Aberdeen councillor who is now the SNP's minister for local government, housing and planning.
Even at the time, it was clear he was hugely ambitious, and relishing the opportunity to test himself against a higher calibre of opposition.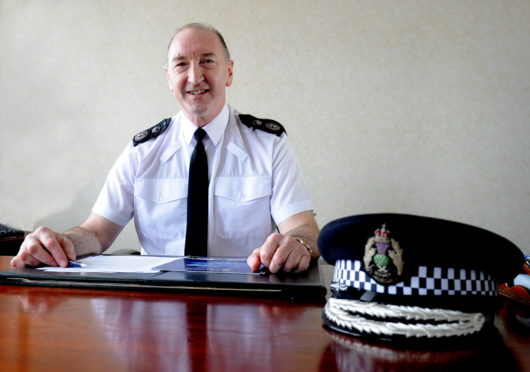 It was also obvious that this unpredictable, yet carefully considered, politician was destined for greater things, although the idea he might become leader of the opposition at Holyrood, or a potential saviour of the Union, would have seemed far-fetched then.
His political journey had begun far earlier, aged 14, at Forres Academy, when Mr Ross stood for the Liberal Democrats in a mock contest organised by the school's debating club.
After school, the farmer's son spent four years at agricultural college after school and then worked on dairy farms, but the lure of politics was too strong.
His election to the council in 2007 was followed by unsuccessful attempts to make it to Westminster in 2010 and 2015, either side of a failed bid to take the Holyrood version of the seat in 2011.
Displaying a resilience that is a characteristic, Mr Ross kept trying and was eventually elected to the Scottish Parliament on the Highlands and Islands list in 2016, and to Westminster the following year by defeating Angus Robertson, before clinging on to the Moray seat last December with a majority of 513.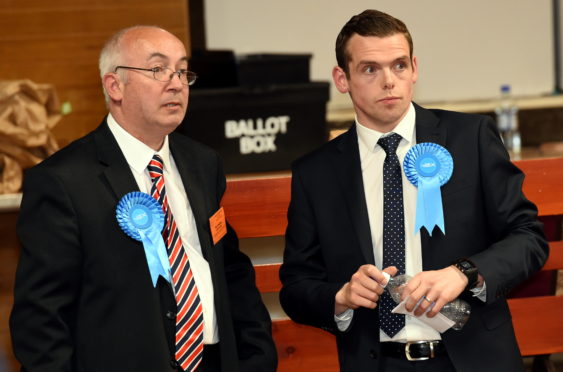 The parliamentary ambitions of Mr Ross became an issue at Moray Council, where he was planning committee chairman, particularly in the lead up to these elections.
Just before Christmas in 2009, he left the authority's Conservative-led administration struggling to pass its own Budget by resigning from the ruling coalition over its policies.
A Labour opponent, John Divers, then said: "I have to say, my first thought on hearing it was, 'Hang on, there's a general election in May and he's the Tory candidate'.
"He's doing it for obvious reasons. He doesn't want to be associated with an unpopular administration in the council."
Fast-forward to November of 2014, a few months before another general election, and Mr Ross was expelled from the council's Independent-Conservative administration for repeatedly speaking out and voting against its policies, including rural school closures.
Later that year, local Conservative Association vice-chairman Alex Griffiths described Mr Ross as "someone who knows his own mind and is very capable of acting independently", predicting that he would "probably be a whip's nightmare".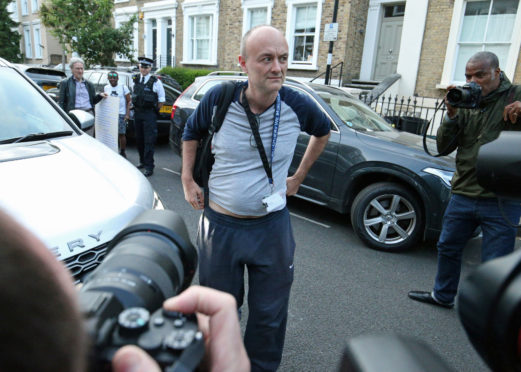 His former colleagues in Moray would therefore not have been among those surprised in May this year to hear Mr Ross had become the first minister to quit the UK Government over the lockdown breach by key Downing Street adviser Dominic Cummings.
They may be even less surprised now that they have learned his resignation from the role of Scotland Office minister was going to be followed by his candidacy in an electoral contest, this time for the Scottish Tory leadership.
But while Mr Ross's ambitions have long been clear, his politics have often been less so.
He is regularly cast as a right-winger, with opponents pointing to a 2017 video clip in which he said he would impose "tougher enforcement against Gypsy Travellers" if he was prime minister for the day.
The comment was widely condemned, and will be brought up endlessly if Mr Ross becomes Tory leader, but it is true that illegal traveller encampments were a huge political issue for north-east voters for many years.
Meanwhile, although Moray returned the highest pro-Brexit referendum result of any council area in Scotland, at 49.9%, the schoolboy Lib Dem was, in fact, a "reluctant Remainer".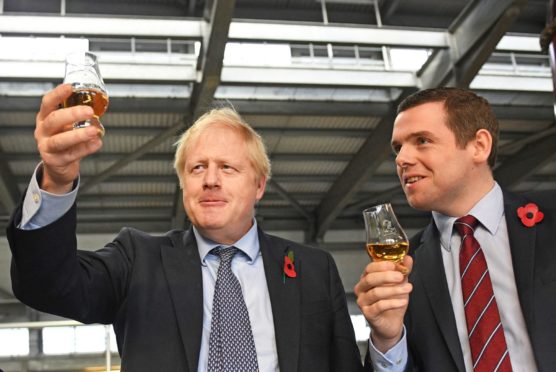 To have any chance to halting his party's predicted decline in Scotland at next year's election and beyond, Mr Ross knows he will have to define his political brand in a way in which he has not done to date, and also open up personally to win over the public.
It will be no easy task for Mr Ross, who is an amiable but private, family man who now has to try to build a profile that can match the likes of his predecessor, Ruth Davidson, and his primary opponent, Nicola Sturgeon, or even his old adversary, Mr Robertson, if he is to one day succeed the first minister.
Because, despite his recent resignation from the UK Government and his high-profile defeat of SNP Westminster leader Mr Robertson in Moray in 2017, Mr Ross is probably best known among non-politically engaged Scots for being the politician who is also a football assistant referee.
In fact, when I called him seeking comment for a P&J article on his expulsion from Moray Council's administration in 2014, Mr Ross was not aware of the decision because at the time he had been running the line in a high-profile Europa League clash between Spanish football giants Sevilla and Belgium's Standard Liege.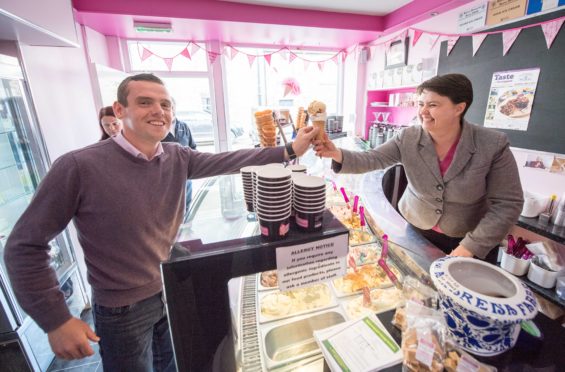 Parliamentary votes have also been missed because of the part-time job, but opponents have so far failed to use it to inflict any major political damage, which is perhaps a reflection of a grudging respect among many followers of the national game that he has simultaneously made it to the top of two pressurised, if unpopular, professions.
No stranger to resignations, Mr Ross will surely have to quit his other job imminently if he does become Jackson Carlaw's successor as Scottish Tory leader.
Because the task ahead for him would be immense – to turn around the electoral fortunes of the party and ultimately try to impede the SNP's seemingly unstoppable drive towards a second independence referendum.
It is one that few would attempt, let alone on a part-time basis, or from the backbenches of Westminster instead of the front line of Holyrood.
And he would require his colleagues to be more loyal to him than he has ever been to them.
But as Mr McKerracher and I learned long ago, Mr Ross has the ability to surprise.