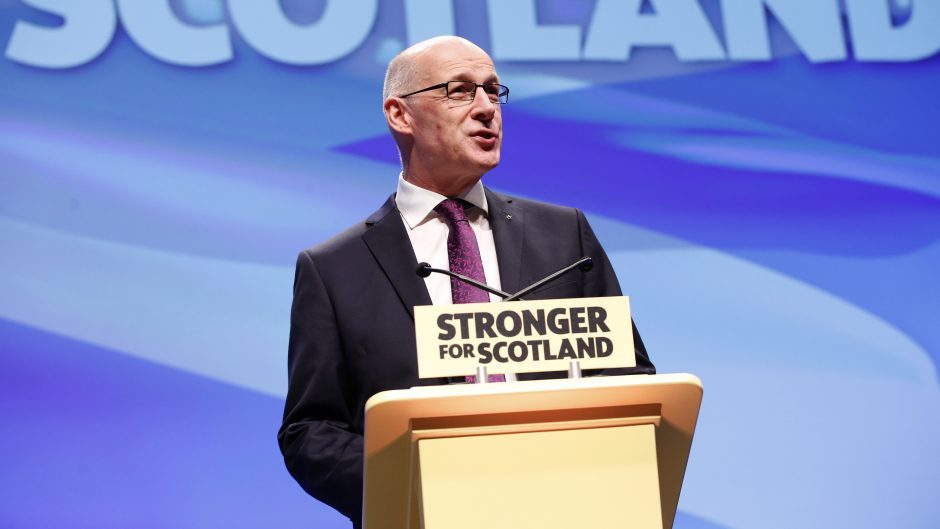 Embattled Education Secretary John Swinney will this week perform a major U-turn in a desperate bid to sort out Scotland's exams fiasco.
Mr Swinney is set to announce changes to the grades appeals process as he fights for his political life and attempts to reassure angry pupils they will get the results they deserve.
These are unprecedented times and as we have said throughout this pandemic, we will not get everything right first time. Every student deserves a grade that reflects the work they have done, and that is what I want to achieve."

John Swinney, Education Secretary
As the clamour for his resignation grew, Mr Swinney issued a statement, promising to "act quickly" to sort out the mess.
The Education Secretary said he had "heard the anger of students who feel their hard work has been taken away from them" and was "determined" to address it.
"These are unprecedented times and as we have said throughout this pandemic, we will not get everything right first time," Mr Swinney said.
"Every student deserves a grade that reflects the work they have done, and that is what I want to achieve.
"I have been engaged in detailed discussions over the way forward and I know that we need to act and act quickly to give certainty to our young people."
Mr Swinney will spell out how he intends to alter the system in a statement to Holyrood on Tuesday as his political opponents prepare to table a vote of no confidence in him.
A senior government source admitted they had got the handling of the exam results wrong but insisted "we will fix this".
Changes to the appeals system
It is understood officials are examining ways to automatically review the results of downgraded pupils without each having to lodge an individual appeal which can be stressful and time consuming.
The insider said: "We wanted to ensure the results were just as credible this year as they have been in previous years. So while we were acting for the right reasons we have ended up in the wrong place. We will fix this and John Swinney will set out how we will fix it on Tuesday."
Until now Mr Swinney and Nicola Sturgeon have insisted that the existing appeals system, whereby pupils make individual claims when they feel aggrieved with their results would rectify injustices.
More than 120,000 pupils had their results downgraded
The cancellation of this year's exams as a result of the coronavirus led to pupils being graded by teachers – results which were then moderated by the Scottish Qualifications Authority (SQA).
The moderation process resulted in 124,564 pupils having their results downgraded by the SQA, the equivalent of 26.2% of all grades.
The methodology used to re-calibrate grades included the past performances of schools – leading to claims that poorer pupils were being disadvantaged and discriminated against.
Pressure mounts on John Swinney
At the weekend the former first minister Jack McConnell called on Mr Swinney and Nicola Sturgeon to "get it fixed or go".
And concerns within the SNP over the handling of the situation were expressed by the former cabinet minister Alex Neil, who described the decision to downgrade poorer children's results as "unforgivable".
Lord McConnell, a former schoolteacher who had a spell in charge of education in a Labour-led Scottish Executive, said the row over results was "not good enough for Scotland".
Writing in the Sunday Times, he compared the situation with the SQA blunder of 20-years ago when 20,000 children received wrong – or no – results.
The former first minster said "thousands of young dreams" had been shattered, adding: "In 2000, the chaos was indiscriminate. It affected students no matter their postcode – but in 2020 it is targeted.
"In 2000, it was incompetence and overload – but in 2020 it seems to have been deliberate and ignored."
Lord McConnell said it was "breathtaking" for Ms Sturgeon and Mr Swinney to have defended results because children in certain schools had always done worse.
Mr Neil, the SNP MSP for Airdrie and Shotts, said the SQA's credibility had been severely damaged and called for the downgraded results to be overturned.
"It must reverse the decision it made about exam results that saw the poorest children in many of the most deprived areas downgraded on the altar of a manufactured algorithm prepared in secret," Mr Neil said.
Mr Swinney will act as children get ready to go back to school this week for the first time since classrooms were shut at the outset of the coronavirus outbreak.
His statement will mark his second about-turn on education during the coronavirus crisis. Earlier an outcry from parents resulted in Mr Swinney abandoning his plans for a blended learning model instead of sending children back to school full-time.
Plans for a vote of no confidence in the Education Secretary have been proposed by the Labour Party  this week and are backed by the Scottish Conservatives. Whether Mr Swinney survives will depend on the stance of the Lib Dems and the Greens.
Green education spokesman Ross Greer welcomed Mr Swinney's "admission that the Scottish Government got this badly wrong".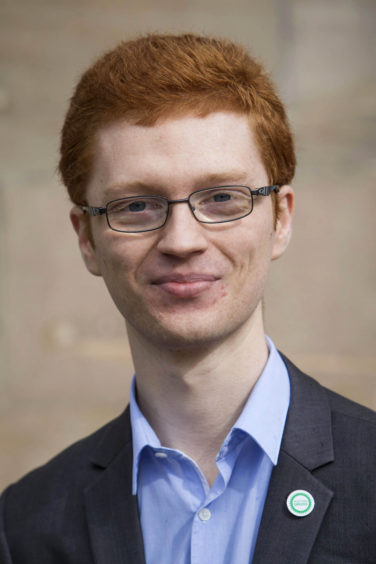 Mr Greer added: "The widescale downgrading of working class young people was unacceptable and entirely avoidable, as the Scottish Greens warned over four months. The fairest, simplest solution is to trust the professional judgement of teachers, as the SQA and Government initially claimed they would before they adopted this awful postcode lottery system."
But Labour and the Tories renewed their calls for Mr Swinney to resign.
Labour education spokesman Iain Gray said: "It's taken John Swinney five days to even admit this fiasco is his responsibility. The threat of a no confidence motion has seen him finally accept the fact that he got this badly wrong.
"This is no way to run an education system. Young people will have been left twisting in the wind for a week by the time he explains what action will be taken. He needs to go." 
New Scottish Conservative leader Douglas Ross said Ms Sturgeon should sack Mr Swinney.
There's a simple choice here for the First Minister. Either she backs Scotland's pupils or she backs an education secretary that has presided over this exams fiasco, the worst ever PISA results, subject choice limitations and a host of other disappointments."

Scottish Conservative leader Douglas Ross
"I agree with Alex Neil that downgrading pupils based on where they live is unforgiveable," Mr Ross said.
"If pupils have earned their grades in an exam, then they should receive those grades this year, considering the exceptional circumstances of the past six months.
"Young people cannot be held back any longer from getting on with training and university places.
"We've all got to be prepared to put country before party, as I have in the past, and Nicola Sturgeon must do that now and remove Mr Swinney."
Mr Ross added: "There's a simple choice here for the First Minister. Either she backs Scotland's pupils or she backs an education secretary that has presided over this exams fiasco, the worst ever PISA results, subject choice limitations and a host of other disappointments."