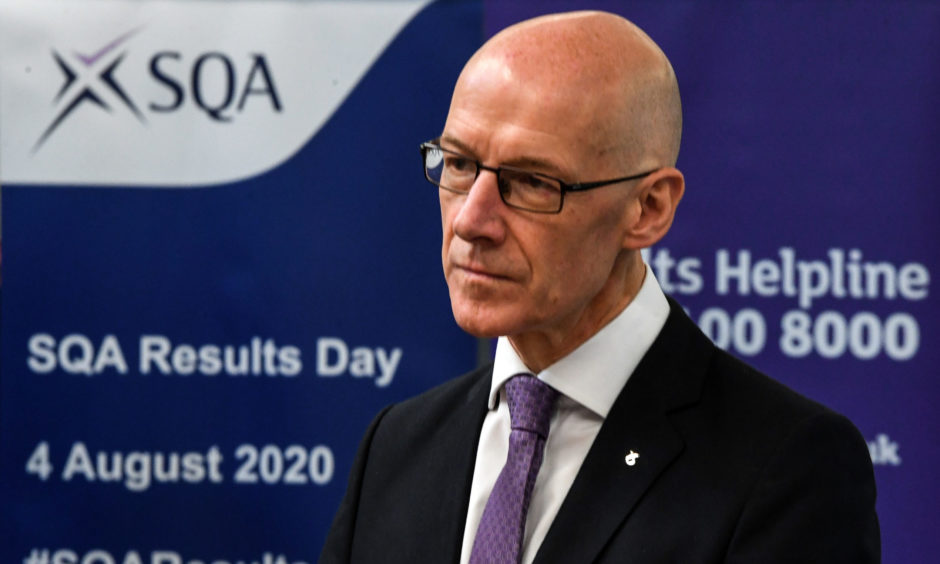 Ahead of John Swinney's statement to the Scottish Parliament, we take a look at some of the key comments made around the handling of the controversial SQA exam results.
The First Minister apologised to pupils on Monday, stating she did not want pupils from the most deprived communities in Scotland to conclude that "it doesn't matter how hard they work at school because the system's against them".
There have been calls in recent days for Education Secretary John Swinney to stand down in the wake of the crisis, with the politician poised to give a statement to the Scottish Parliament this afternoon.
March 19: Education Secretary John Swinney announces that school examinations are cancelled 
John Swinney: "I want the 2020 cohort to hold their heads high and gain the qualification and rewards they deserve after many years of hard work. I know they will be very worried by the situation they face and I want them to be assured that we are doing all that we can to deliver the best outcome for them."
April 20: 
Education Secretary John Swinney: "Teachers and lecturers are being asked to make important decisions about how learners may have otherwise performed in the exams they were due to sit this year. Their insights from working with learners in schools and colleges means they are best placed to make judgements on learners' performance. I am confident that they can deliver this vital role to ensure learners' achievements are recognised in these unprecedented circumstances."
Scottish Greens education spokesman Ross Greer said: "I am seriously concerned that a grading model which judges pupils not only against others in their class but against the previous performance of their school will grossly disadvantage young people in our most deprived communities."
April 24: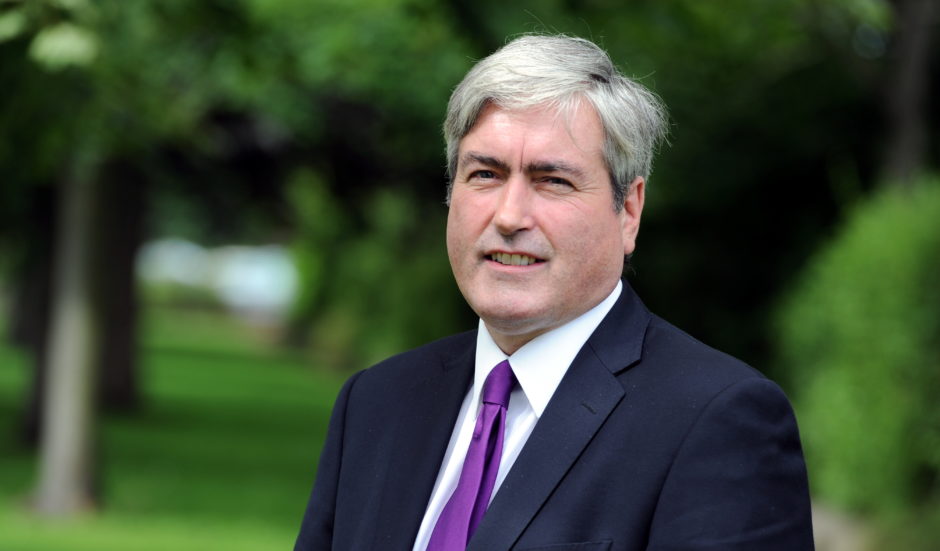 Iain Gray, Scottish Labour's education spokesman: "Pupils deserve to be graded based on their own merit, and should not be penalised for their schools' past record.
"This unfairness will hit pupils in deprived areas hardest."
May 1:
SQA chief executive Fiona Robertson: "I do think the assertion that somehow we will fail a young person because of the school they go to – that feels an unfair statement.
"We are looking, in finalising the process, at whether there is a professional dialogue that we can enter into with a school, if the shape or distribution – or indeed the volume of attainment this year – looks very different to how it has historically looked, either in one direction or another."
July 1: 
SQA chief executive Fiona Robertson: "We have considered the matter very carefully, including further discussions with our board of management and we have concluded that it will not be possible to include engagement with schools and colleges within the moderation process."
Saturday August 1:  
Iain Gray, Scottish Labour's education spokesman: "Thousands of Scots will get their results on Tuesday.
"Real concerns remain that some will have their teachers' assessments reduced based on the basis of their school's previous performance and that would be most unfair."
Tuesday August 4: SQA exam results are released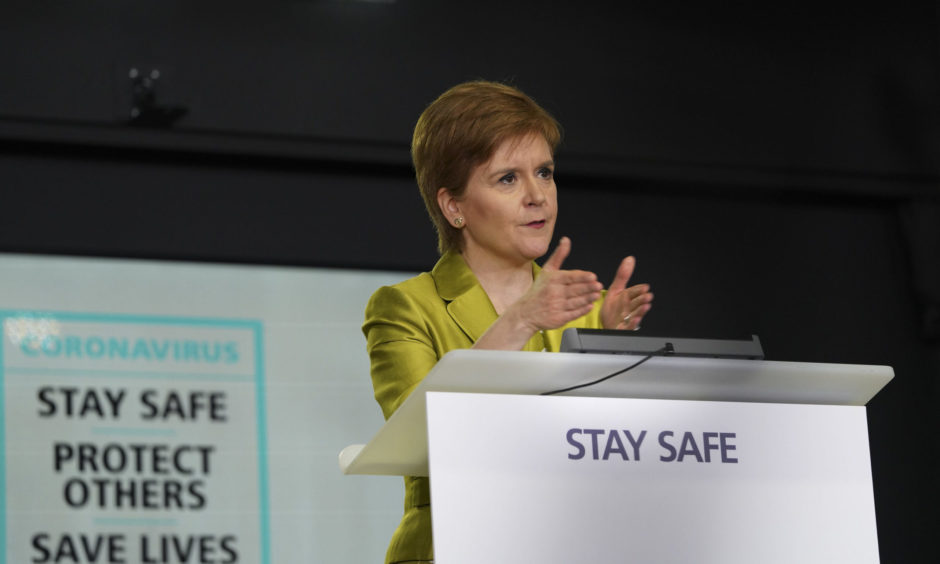 First Minister Nicola Sturgeon: "What we want to make sure is that this year's results have the degree of credibility that means that they are not so out of sync with previous years that people are going to look at them and say, 'they don't make sense'."
Education Secretary John Swinney: "Our young people who have achieved their qualifications this year can be confident that they will stand the test of time and that they have been awarded in a fair and robust manner such that they will allow progression on to the next step of learner journeys or into employment."
Thursday August 6: 
Asked whether she would have joined the protest planned in Glasgow's George Square on Friday morning if her own results had been downgraded because of her school's historical standards, the First Minister said it was "very possible".
"If I had been in that position, I would feel aggrieved about that," she said.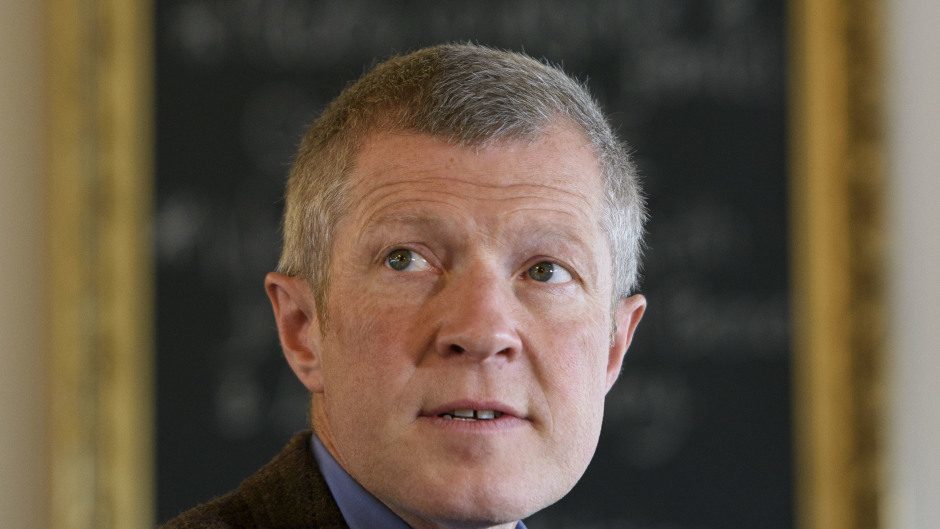 Scottish Liberal Democrat leader Willie Rennie: "The SQA refused transparency, scrutiny and discussion of the methodology that has led to this injustice on such a large scale. Audit Scotland should now look into whether this methodology was fit for purpose."
Friday August 7:
First Minister Nicola Sturgeon: "If we get a situation where lots of appeals are awarded, then it will show that that process has worked as intended. So let's wait until we get to the end of that process and see what the situation is (then)."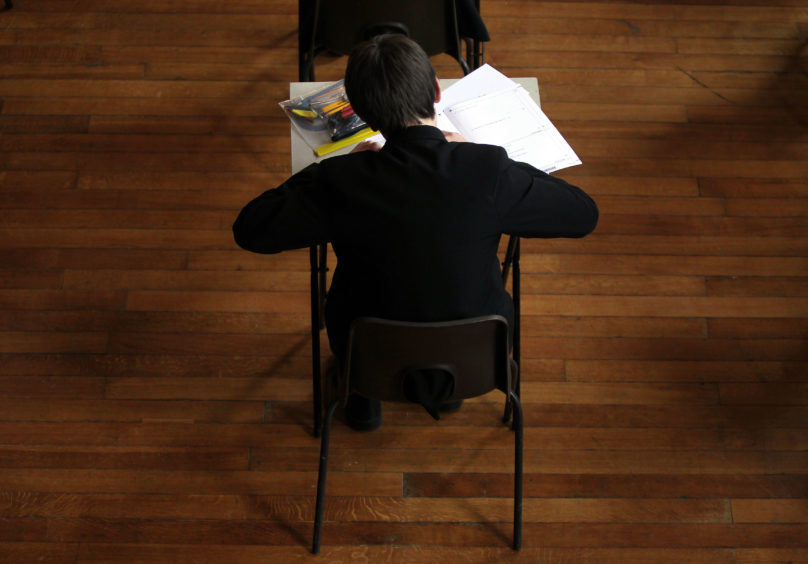 Sunday August 9:
Education Secretary John Swinney: "I have heard the anger of students who feel their hard work has been taken away from them and I am determined to address it. These are unprecedented times and, as we have said throughout this pandemic, we will not get everything right first time."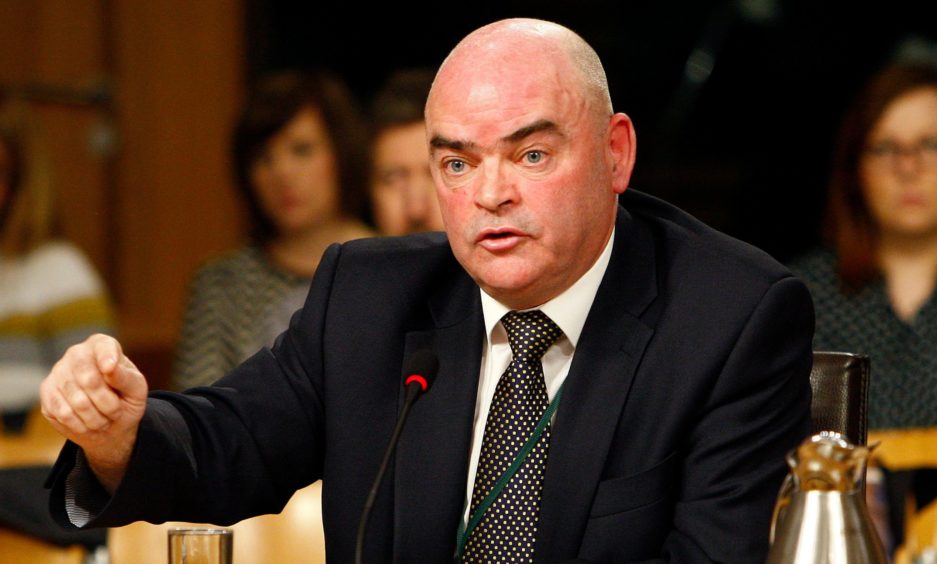 EIS General Secretary Larry Flanagan: "The bigger issue, and I've said this to the Education Secretary, is: the exam system doesn't work. We have a high-stakes exam system that appears to be failing those from disadvantaged backgrounds because of the way that assessment works."
Jamie Greene MSP, Conservative education spokesman: "Pupils, parents and teachers have already been completely let down and confidence in John Swinney has plummeted to new depths."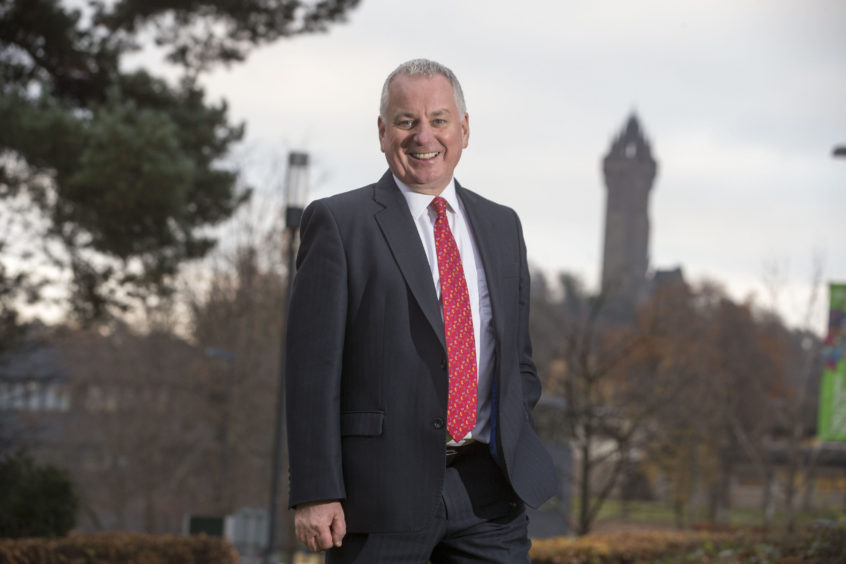 Lord McConnell, former First Minister of Scotland: "For the First Minister and Education Secretary to have accepted these grades and to defend them because children in these schools have always done worse is breathtaking."
Monday August 10: 
First Minister Nicola Sturgeon: "Despite our best intentions, I do acknowledge we did not get this right and I'm sorry for that."
She added: "Ministers asked the SQA to apply an approach that delivered a set of results that are comparable in terms of quality to last year's.
"This is a view that ministers are taking now that it didn't take enough account of the individual circumstances."