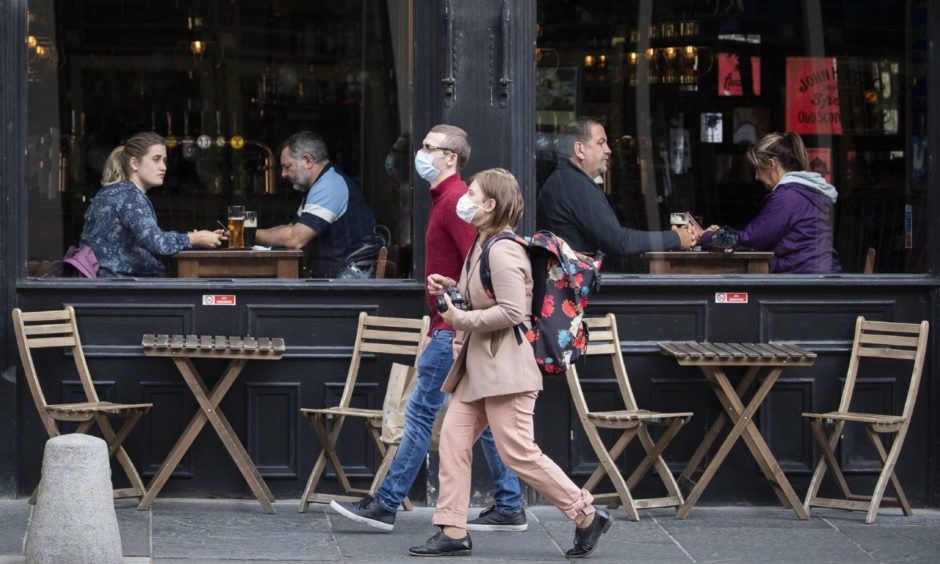 Scotland's pubs, bars and restaurants may have been closed as part of new coronavirus restrictions if Holyrood had powers to introduce its own furlough scheme, Nicola Sturgeon has suggested.
The first minister followed Westminster's lead on hospitality by introducing a 10pm curfew and maintaining the restriction on table service only but did so while taking an overt dig at the financial levers reserved to London.
Speaking as she announced a package of new measures to drive down the Covid-19 infection rate on Wednesday, Ms Sturgeon said she could "understand" arguments for closing pubs altogether but she did not have the borrowing powers necessary to do so.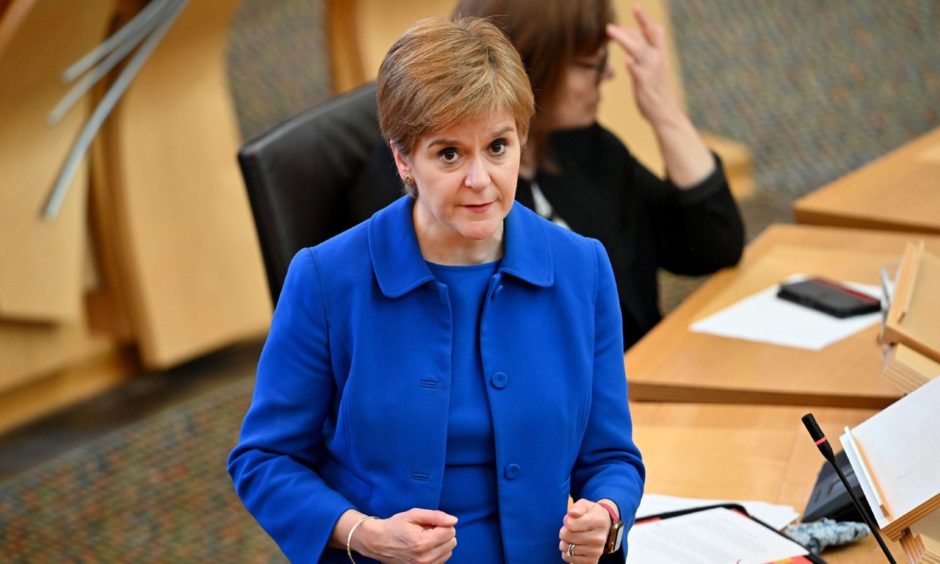 The SNP leader and her ministers at Holyrood have repeatedly called on the UK Chancellor, Rishi Sunak, to extend the furlough scheme and last week reported that such a move could save 61,000 Scottish jobs in the first half of next year.
Mr Sunak has also come under pressure to extend the scheme from other quarters, with the governor of the Bank of England joining Labour leader Sir Keir Starmer in calling for the UK Government to "stop and rethink" its conclusion next month.
Ms Sturgeon argued the imposition of new restrictions across the UK meant an extension of the scheme was "even more essential than it was just a few days ago" but said allowing businesses to trade and provide jobs was still "the best balance for now".
"People sometimes ask me why we don't just close pubs again altogether – and I can understand that," she said.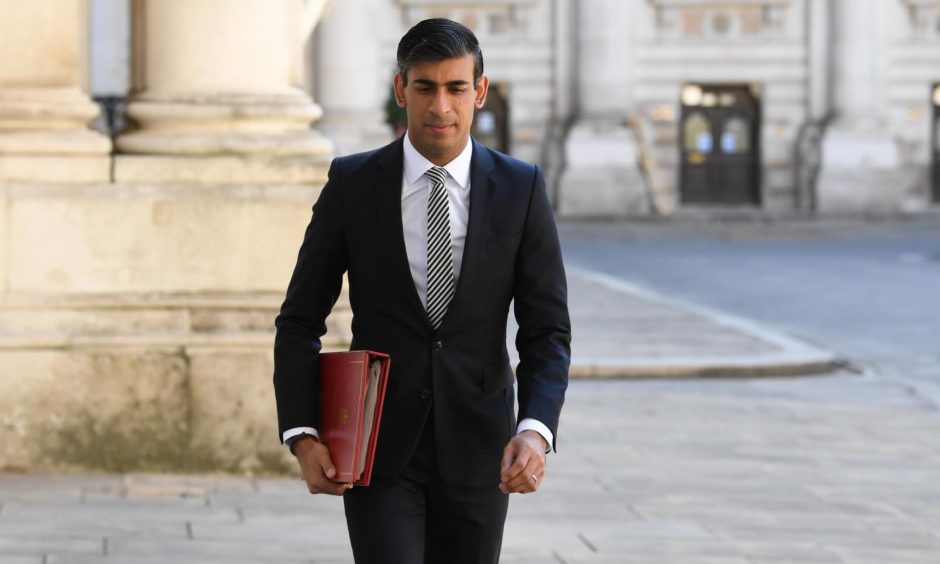 Ms Sturgeon introduced a number of tougher and more far-reaching measures than those announced for England by Prime Minister Boris Johnson earlier in the day, including a ban on visiting other people's homes.
It means rules on how many people can meet up, at what distance and where, now vary across every part of the UK.
Coronavirus restrictions differ across the UK
Six people from multiple households are still able to meet up in England but in Scotland the same six people would have to come from a maximum of two households if they are above 12 years old. There is no household limit for groups all aged 12 to 18.
In Wales up to 30 people can meet outdoors, and in Northern Ireland, six people from two households can meet in a private or garden or up to 15 people in a public space.
Meanwhile, people in England will be expected to follow the 'one metre plus' rule but those in Scotland will need to keep apart two metres, or less in some spaces.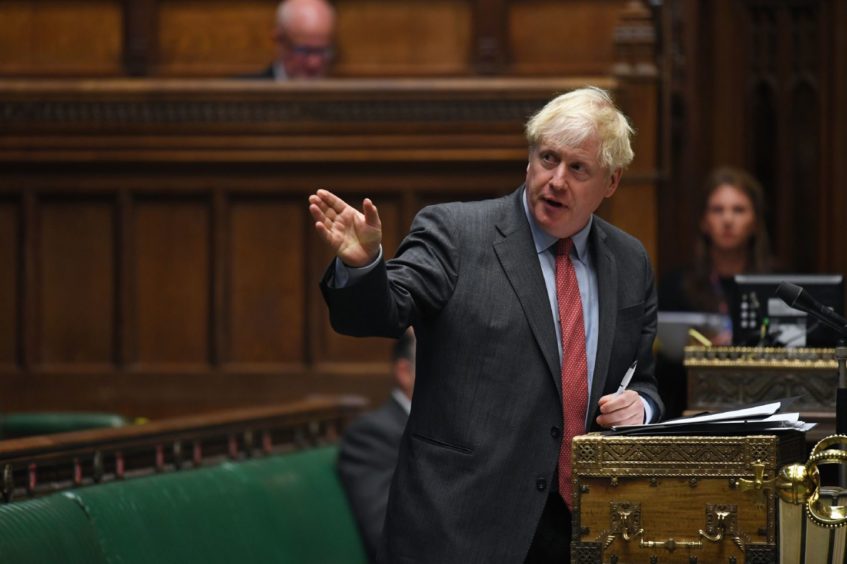 Northern Ireland also has a two-metre rule but in Wales this only affects children aged 11 and older, and can be lower in some spaces.
Meeting up indoors can be even messier. Six people can meet up in England but in Scotland there are no social visits to private homes outwith the exemptions – and a maximum of six people aged 12 and up from two households at other venues.
Four households can form one 'extended household' in Wales, with a maximum of six people aged 11 or older meeting at one time, whereas in Northern Ireland, there are no social visits to private homes but up to 15 people can meet at other venues.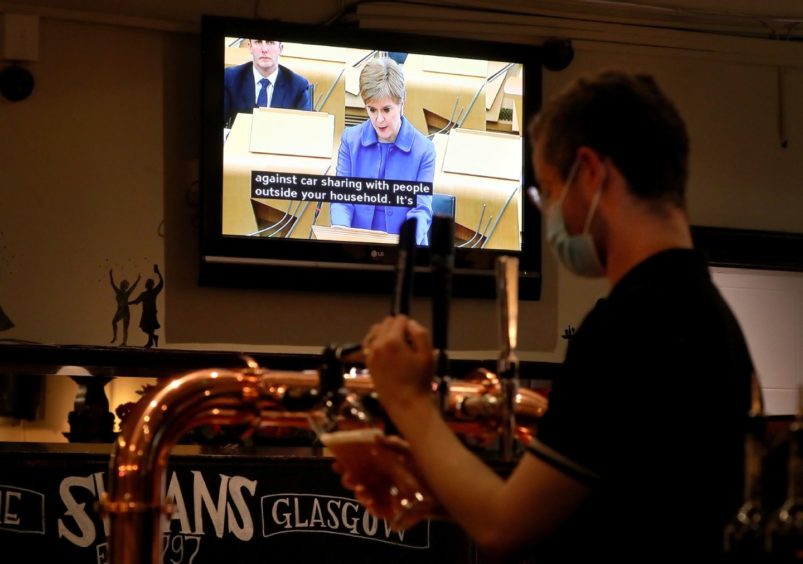 Mr Johnson also signalled a U-turn of his government's drive for people in England to return to work, with staff now being told to only go back if they work in a Covid-secure workplace and if the job requires it.
This appears to be a significant change of policy, with the prime minister stating in July that people should "start to go back to work now if you can".
Following a campaign launched last month to encourage staff back to work, the Office for National Statistics found 62% of adult workers were commuting to their workplace as of September 17, up from 36% in May.
Ms Sturgeon has maintained since March that people should work at home wherever possible and threatened to introduce legislation to make working from home mandatory for non-key workers if necessary.