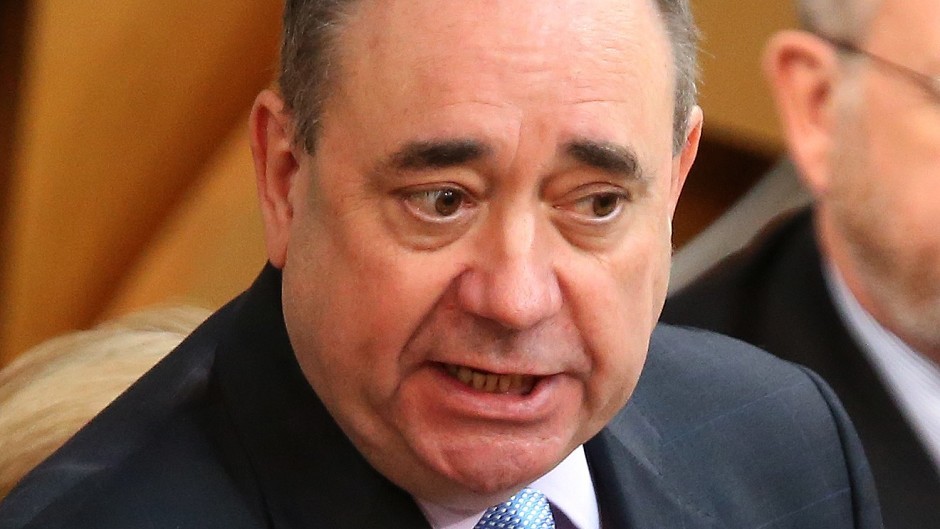 First Minister Alex Salmond is under pressure to sack one of his special advisers who has been accused of using "bully-boy" tactics to attack a mother who opposes independence.
Opposition party leaders called for Campbell Gun's dismissal after he questioned the motives of Clare Lally.
They say the apology he made to the Clydebank woman, who claims she was subjected to online abuse for campaigning to save the UK, was insufficient.
Mr Gunn said he did not intend to make a "personal slight" against Ms Lally, who has a disabled child, when he contacted a national newspaper to complain about her description as an "normal" mum.
But Labour leader Johann Lamont, Conservative leader Ruth Davidson and Liberal Democrat leader Willie Rennie said he should be removed from his post because he had broken the special adviser code of conduct.
Ms Lally told people at a Better Together rally on Monday she was campaigning to save the UK for the sake of her twin daughters, one of whom has cerebral palsy, and the NHS.
The woman is Labour's carers champion but Mr Gunn wrongly claimed she was the daughter-in-law of Pat Lally, a former Labour Lord Provost of Glasgow.
The special advisor, a former political editor at the Sunday Post, said: "Nothing in the e-mail I sent was intended in any way to be a personal slight on Ms Lally or question her absolute right to express her views.
"I apologise unreservedly for the upset and offence that has been caused to her and her family.
"I deplore online abuse directed against Ms Lally or anyone else from whichever side in the referendum debate.
"The assertion by the No campaign that I had any involvement in the co-ordination of such activity is completely untrue."
Mr Gunn said the SNP leader and MSP for Aberdeenshire East, who asked him to apologise, had no knowledge of the e-mail and held Ms Lally, whom he has met, in the "highest possible regard".
But Ms Lamont said the "disgusting personal attack" was an "abuse of state power" against one of Scotland's most effective campaigners for people who care for children with disabilities.
"Apologies are not enough. Alex Salmond must sack his senior adviser, Campbell Gunn," she added.
"Special advisers cannot indulge in vile, personal attacks like this."
Ms Davidson said: "This was nothing but bully-boy tactics towards someone who had the temerity to disagree with the SNP view that Scotland should be split from the rest of the UK.
"It's time for this adviser to go."