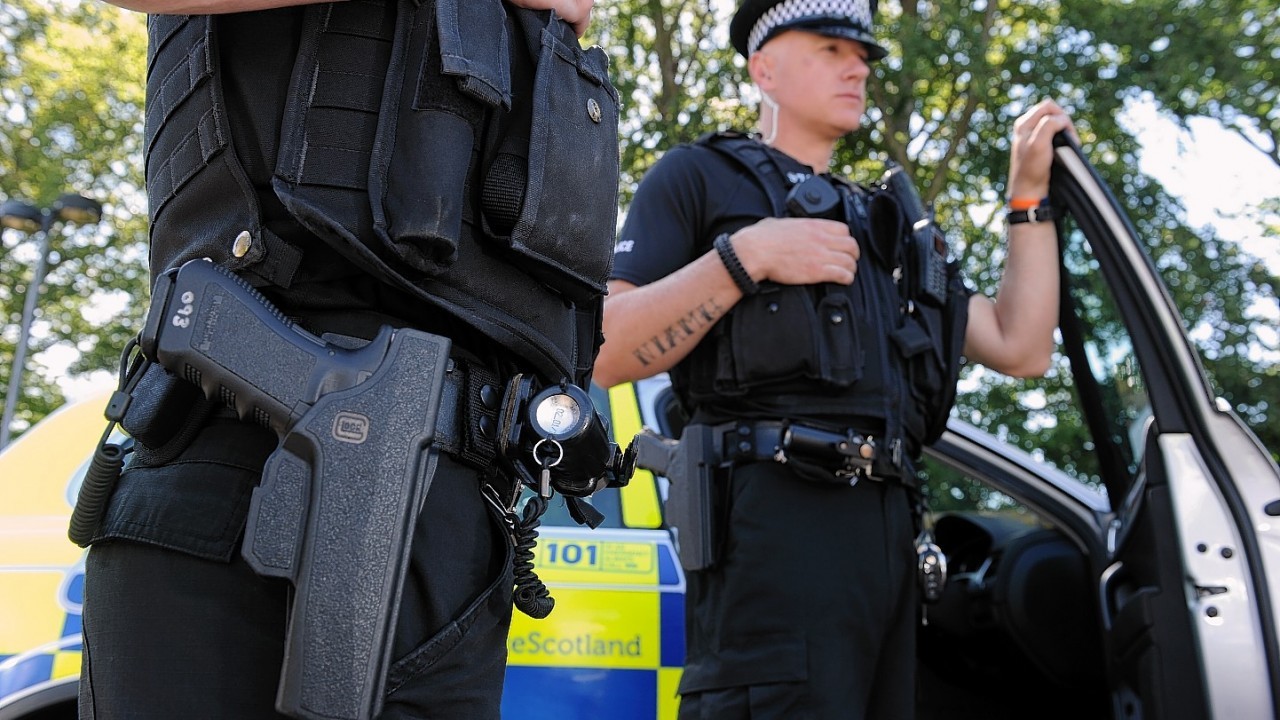 A former Solicitor General for Scotland has urged Justice Secretary Kenny MacAskill to resign from his post over the routine arming of police and other issues.
Retired High Court Judge Lord McCluskey claimed the SNP minister was guilty of "unacceptable conduct" over matters including a bid to scrap corroboration.
The decision to allow officers armed with Glock pistols to attend run-of-the-mill incidents has sparked outcry in the Highlands where violent crime is traditionally low.
Lord McCluskey, 85, said the issue was an example of "secretive decision making, with a minister and police chief quietly agreeing policy away from public scrutiny".
He added that he feared the decision, taken without consulting the civilian Scottish Police Authority which meant no independent risk assessment was carried out, would lead to the "Americianisation" of the police force.
He added that he was worried it would be the "thin edge of the wedge" and lead to the routine arming of all 17,318 officers.
Liberal Democrat justice spokeswoman Alison McInnes claimed Lord McCluskey's intervention was a "blow" to the justice secretary's authority and highlighted his "divisive and blinkered demeanour".
Chief Secretary to the Treasury Danny Alexander, a Highland MP, said: "This unprecedented intervention from Lord McCluskey is deeply damaging for Kenny MacAskill and a damning indictment of his tenure as justice secretary."
Highland Labour MSP Dave Stewart said: "Lord McCluskey's intervention puts the government's justice policy under the waterline and I call on them to think again about routinely arming officers in the Highlands."
Conservative Highlands MSP Mary Scanlon said the firearms policy had caused "deep unease" across the region.
"The current lack of proper scrutiny at Police Scotland is utterly unacceptable," she added.
The backlash against the firearms policy has led Police Scotland to ask HM Inspector of Constabulary in Scotland (HMICS) to investigate. The Scottish Police Authority is also conducting its own review.
Lord McCluskey had previously slammed the justice minister for criticising the Supreme Court in London after its judges quashed the conviction of Moray wife killer Nat Fraser.