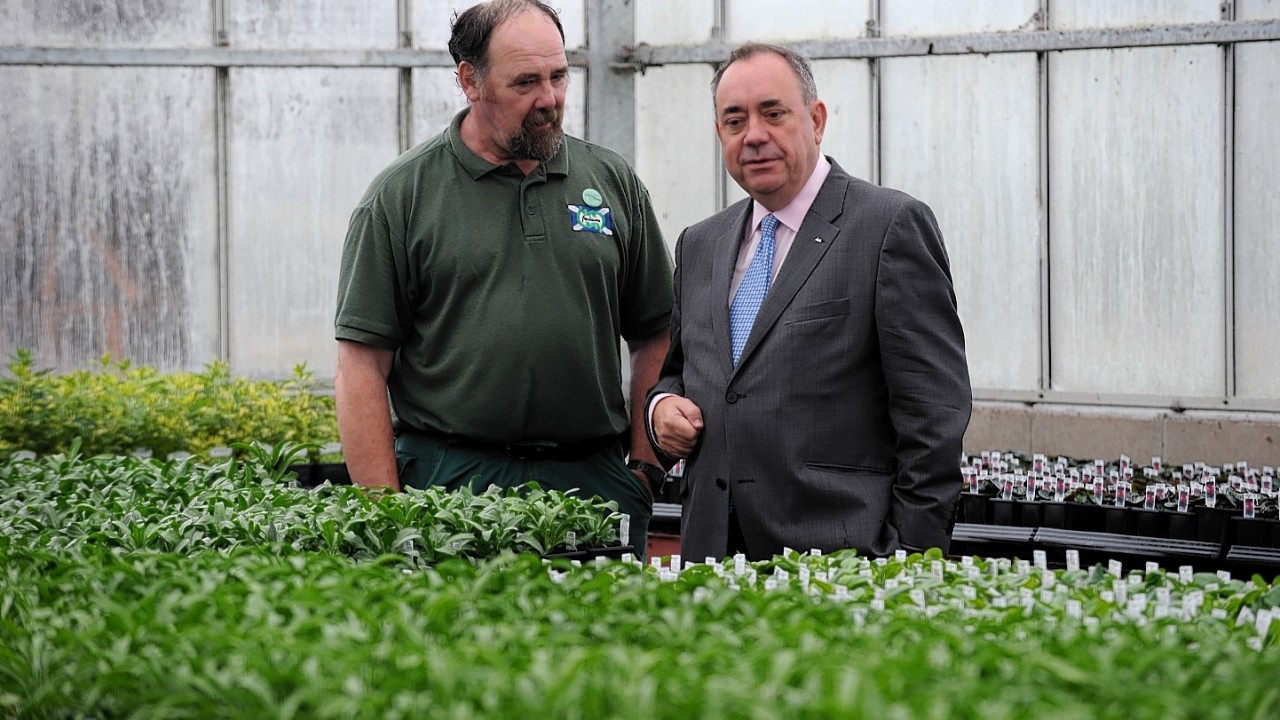 First Minister Alex Salmond yesterday hailed Alistair Carmichael's position on the outcome of a potential Yes vote during a visit to an Aberdeenshire garden centre.
Mr Salmond was visiting the Fox Lane Garden Centre, on the outskirts of Westhill, when he declared Scottish Secretary Mr Carmichael's comments "very welcome".
Mr Carmichael has said he would resign from the coalition government and join Team Scotland to negotiate the terms of independence in the event of a Yes vote.
Mr Salmond said: "He has taken up the response and has made it clear if there's a Yes vote he will resign as Scottish secretary and he will accept an invitation to be part of Team Scotland.
"I welcome the fact he's done that and I think it's good, and in turn I've made it clear if there's a No vote that I'll abide by the Edinburgh Agreement and work my hardest for Scotland under the circumstances.
"I think it's a very good thing for Alistair Carmichael to say."
The Aberdeenshire East MSP also called upon his opponent from Monday night's televised independence debate to speak out on the issue.
Mr Salmond said: "I invited Alistair Darling to be part of that if he wished but he didn't get the chance to respond on Monday, the offer remains to Alistair Darling of course."
His visit coincided with the publication of an open letter stating more than 200 Scottish business were backing Scottish independence.
The list included signatories from Stagecoach Group chairman Brian Souter, Clyde Blowers' Jim McColl and former William Hill executive, Ralph Topping.
The letter came following a similar one where more than 130 business leaders declaring that the business case for independence "had not been made".
Foxlane Garden Centre – run by Gordon Henderson and his son, Hugh Henderson – employs nine full-time workers with disabilities, and opened in 2010.
Mr Salmond said: "This is one of the 200 who signed the letter today but I know this place well, I opened it in 2010, I think it's a marvellous example of a growing business.
"What I admire about it is it gives people with disabilities a chance for employment, so it's not just a business, it's a bit more than that."
The politician added that he was satisfied with "the variety" of the list of businesses backing a Yes vote.
"There's also a lot of north-east businesses on the list, I noticed John Buchan from the Fairline Surveyor, its a good spread."