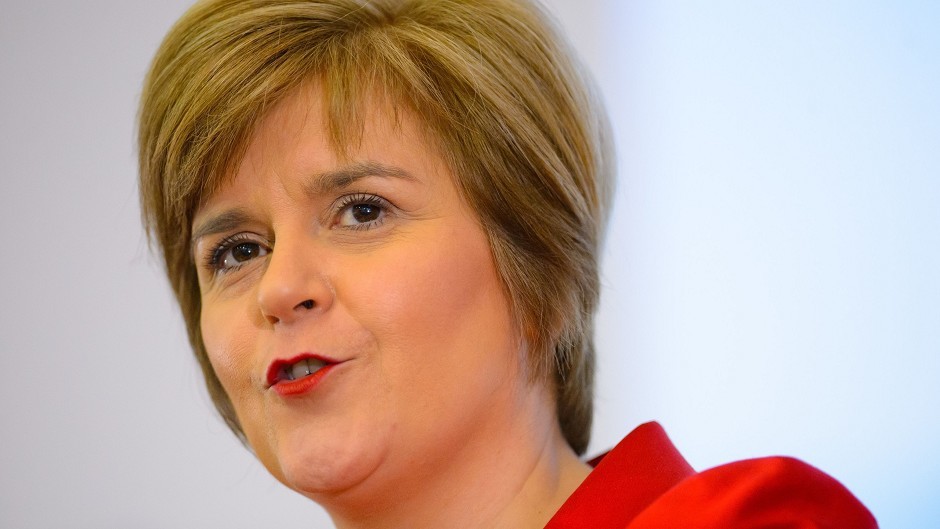 Finance Secretary John Swinney has said many people in the SNP would "rejoice" if Nicola Sturgeon was chosen as the new party leader and next First Minister of Scotland.
He said her appointment would "shatter another glass ceiling".
Mr Swinney made the remark as he endorsed the deputy first minister to replace Alex Salmond in the top job.
"She is an excellent colleague and will make an outstanding leader," he said.
"Many of us will rejoice if she becomes the first minister because that will be another glass ceiling in our country that has been shattered.
"Ordinarily there is nothing we have to fear from a democratic leadership contest.
"There is nomination period and if Nicola is the only one that comes forward, I think that says we all want her to do it."
Ms Sturgeon's appointment would mean the three largest parties in the Scottish Parliament would all be led by women.
Mr Swinney, who led the SNP between 2000-04, said there were a lot of people who would make "fabulous" candidates for the deputy leadership roles but refused to speculate on who would be chosen.
Names linked with the job include Humza Yousaf, currently minister for external affairs and international development, and local government minister Derek Mackay.
Mr Yousaf, 29, who was first elected in 2011, and health secretary Alex Neil have both backed Ms Sturgeon to replace Mr Salmond, who led the party from 1990-2000 and 2004 until present.
Rural affairs secretary Richard Lochhead, education secretary Mike Russell, justice secretary Kenny MacAskill and culture secretary Fiona Hyslop also support her appointment.
Ms Sturgeon has not yet said if she will put herself forward for the post of SNP leader and first minister.
Meanwhile, the SNP has revealed the party has attracted more than 10,000 new members since the referendum on Thursday.
It now has about 35,000 members, while the Scottish Green Party has welcomed more than 2,000 new members in the same period.