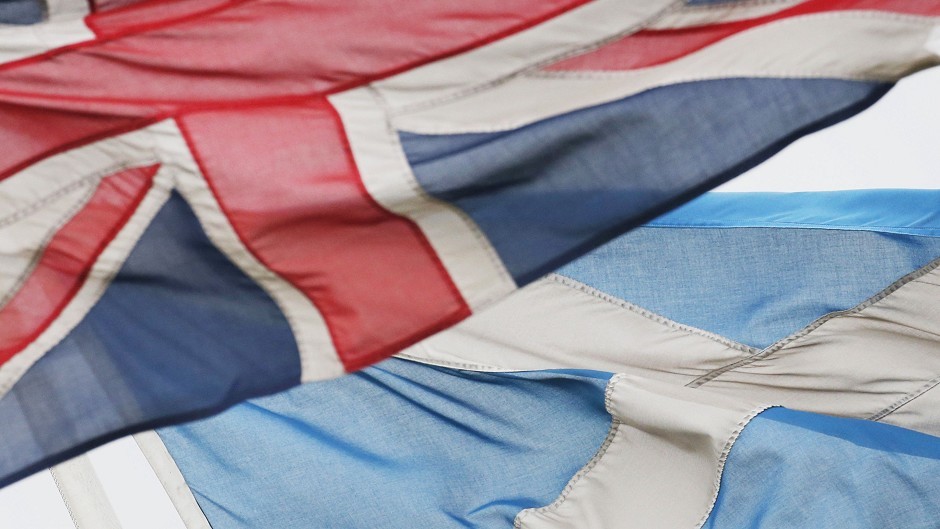 Opposition leaders have urged the Scottish Government to gracefully accept the results of last week's referendum and support the process of handing more powers to Holyrood.
In the immediate wake of the 55%-45% rejection of independence, Alex Salmond accused UK party leaders of "buying off" voters with the last-minute joint pledge of greater devolution.
During one interview he rounded on older voters, hinting they had put fears about their pensions above progress for younger generations.
He also claimed Scotland could declare itself independent without a referendum, saying there were "other routes" to achieve the same end.
As he made a statement on the referendum yesterday, Mr Salmond said by signing the Edinburgh Agreement the Scottish Government was committed to accepting the outcome.
Scottish Liberal Democrat leader Willie Rennie called Mr Salmond's resignation statement on Friday one of the "most destructive" he had seen.
"The first minister should not question the judgment of the people just because they didn't agree with him," he said.
"Within hours of the result and agreeing to participate in the more powers process, on Friday the first minister was actively seeking to undermine it with a range of bogus distractions, claims and allegations.
"Today he claims that he accepts the result, but his complaint-ridden statement betrays that claim."
Scottish Conservative leader Ruth Davidson said that since Friday three senior Nationalists, including Mr Salmond, had said there were other ways to "unilaterally declare independence".
"We need those at the top to respect and accept the result because without such acceptance, we cannot move on – and move on we must," she said.
Labour's Jackie Baillie said she was "astonished" that 24 hours after the referendum result "the sovereign will of the people was simply brushed aside and Alex Salmond was declaring UDI (unilateral declaration of independence)".
But Mr Salmond told Ms Baillie: "I have no intention of declaring UDI."