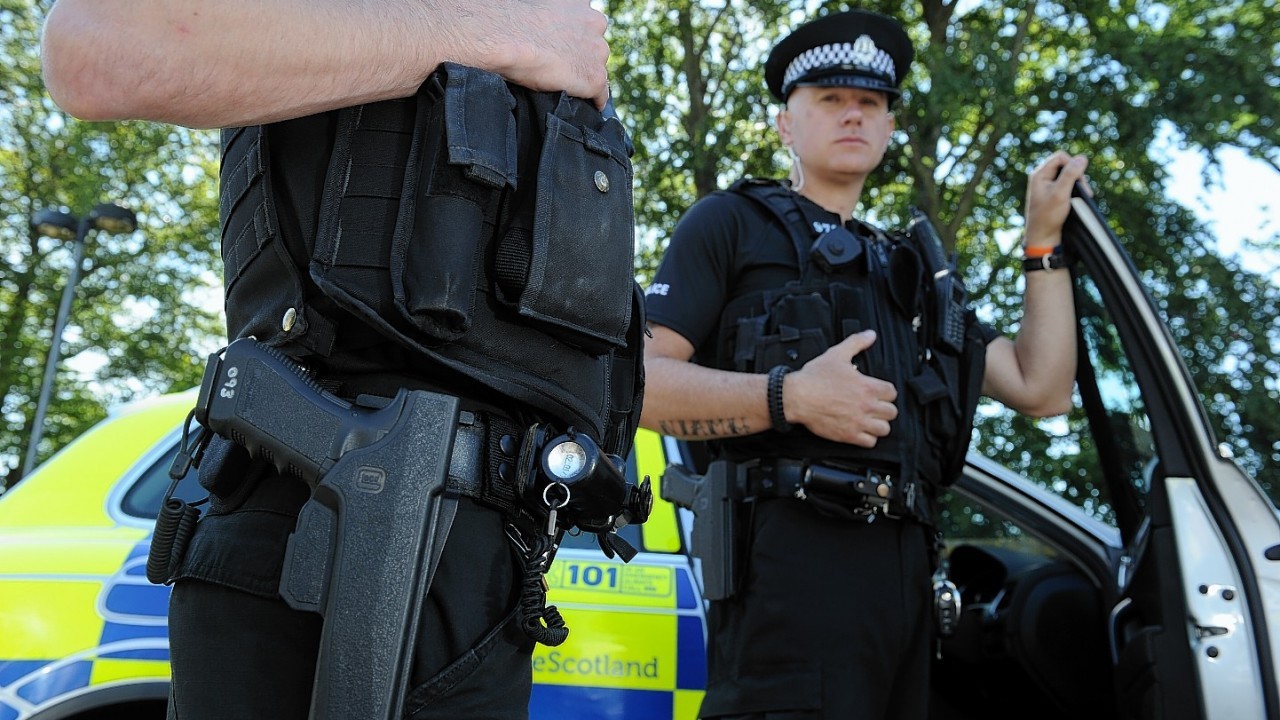 A leading opponent to police officers openly carrying guns on the streets has urged the public to have their say on the matter.
The presence of authorised firearm officers walking the streets sporting handguns on their hips has been criticised the length of the country, especially in the low-crime Highlands.
Now Liberal Democrat justice spokeswoman Alison McInnes is encouraging people to "challenge" the practice, after the Scottish Police Authority (SPA) announced it was holding a consultation on the matter.
The authority said earlier this week it was seeking views and evidence for its inquiry into the controversial practice – which critics have complained was introduced without any public scrutiny or debate.
Now Mrs MacInnes has said the consultation and the separate review by HM Inspectorate of Constabulary was "better late than never".
The North East MSP said: "The Scottish Police Authority is seeking to hear your views on the new nationwide armed policing policy before Friday October 17.
"If you are concerned about armed police undertaking routine patrols, this is your opportunity to make your voice heard.
"If you feel let down by this fundamentally undemocratic decision-making process, this is your chance to challenge those in charge."
Mrs McInnes said it used to be that firearms were largely kept in the boot of a police car and accessed when needed, but now armed officers patrols the streets openly displaying their weapons.
The Scottish Parliament was not told, councillors kept in the dark and no effort was made to explain to the public how policing would change, or how the specific needs of communities would be taken into account, she said.