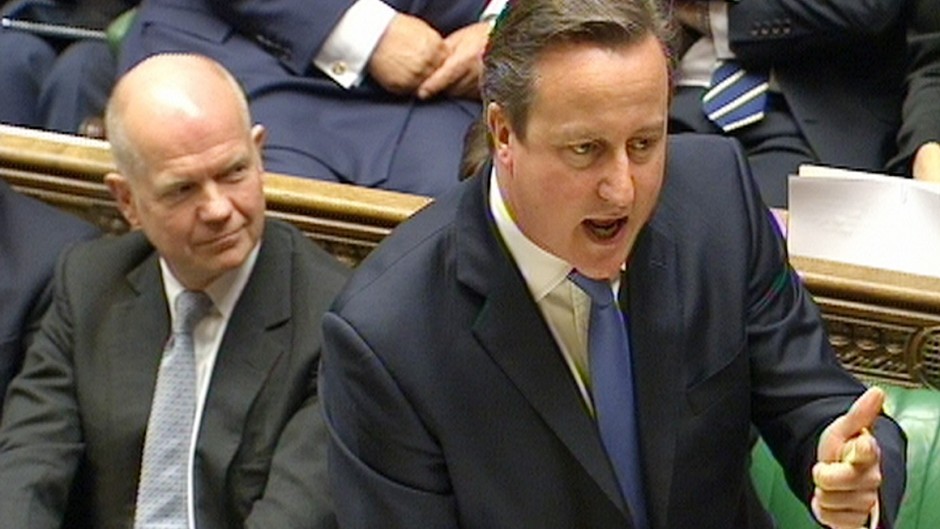 Prime Minister David Cameron has insisted that cross-party devolution talks will "find a way forward" as he pledged to stand by his referendum vow to Scotland.
The Conservative leader also called on the SNP to keep its promise that last month's vote would settle the independence question for a generation.
His remarks were made yesterday as representatives from all parties met for the first time as part of the Smith Commission, which is deciding which new powers to transfer to Holyrood.
At prime minister's questions in Westminster, Western Isles SNP MP Angus MacNeil challenged Mr Cameron over his pre-referendum promises to Scots.
He said: "Before the Scottish referendum, the prime minister said that 'if Scotland says it does want to stay inside the United Kingdom then all the options of devolution are there and are possible'.
"Will he unequivocally stand by his promise and confirm that this approach means full fiscal autonomy being on the table and devolving full control of Scottish taxes and spending to the Scottish Parliament to help create jobs and a more just society?"
Mr Cameron responded: "I certainly stand by all the promises I made in the run-up to the referendum.
"Lord Smith is doing an excellent job looking at all the options for devolution, and I am sure we can find a way forward."
Outgoing First Minister Alex Salmond has recently said that "circumstances can change" when asked about holding an early re-run of the referendum.
Referring to the remarks, Mr Cameron said to Mr MacNeil: "On keeping promises, however, I hope that the Scottish National Party will keep its promise when it said that the referendum would end this question for a generation, possibly a lifetime.
"I am not sure that its former leader is sticking to that, but I think he should."