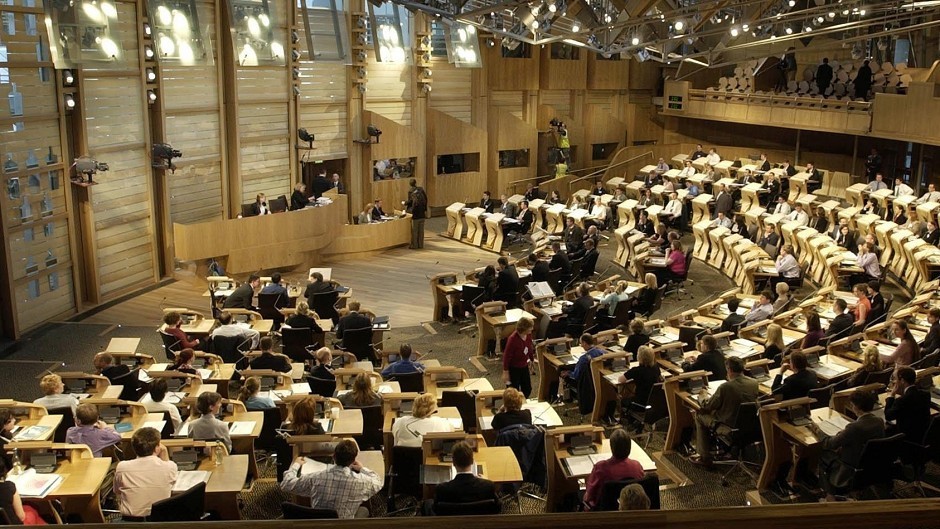 The delivery of new powers to the Scottish Parliament will "not be conditional" on the conclusion of other political negotiations elsewhere in the UK.
The Smith Commission, established to take forward the process, met for the first time yesterday and pledged that Holyrood would be imbued with "durable" and "meaningful" new levers to stimulate economic growth.
Representatives from the SNP, Labour, Conservatives, Liberal Democrats and Green Party met with Lord Smith of Kelvin to thrash out a deal in Edinburgh.
Each of the political parties provided an overview of their proposals and what they see as the common themes running through them.
A single package agreement has to reached by November 30 with draft legislation produced by the end of January.
This will then be implemented by whatever party wins next year's general election.
Lord Kelvin, who is holding meetings with members of the public in Aberdeen today, said he thought the deadline would be met.
According to a set of principles underpinning the talks, what is agreed should "form a substantial and cohesive package of powers, enabling the delivery of outcomes that are meaningful to the people of Scotland".
They will strengthen the devolution settlement and "aim to bring about a durable but responsive democratic constitutional settlement" for Scotland within the UK.
The commission stated devolution should "not be conditional on the conclusion of other political negotiations elsewhere in the UK" and cause no detriment to other countries.
Politicians involved in the process have agreed not to make any substantive comment until a final report has been published.
Speaking after the meeting, Gregg McClymont, Labour MP for Cumbernauld, Kilsyth and Kirkintilloch East, said he believed there was a "spirit of open mindedness" amongst all parties.
Labour's Holyrood finance spokesman Iain Gray, said: "The tone of the discussions was very good, very constructive and there was a lot of common ground."
Green Party co-convener Patrick Harvie described the meeting as a "good start", Finance Secretary John Swinney said it was "positive" and Conservative MSP Annabel Goldie said it was a "constructive and very encouraging" session.
Lord Smith said: "We have good people round the table, each with their own deeply held views, who have committed to work together to achieve a positive outcome to this process."