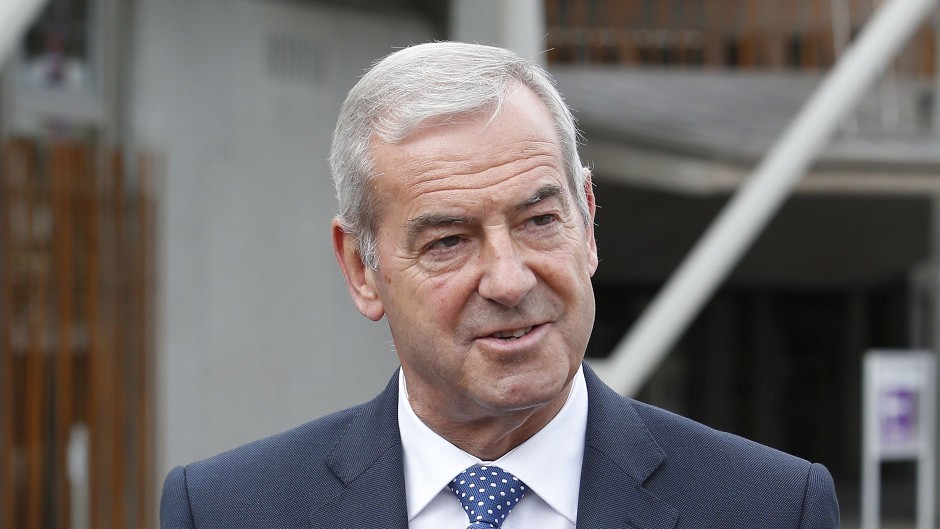 Historic talks on granting more powers to Scotland opened in Edinburgh yesterday, but the man heading the process tells the Press and Journal that a visit to the north-east today could prove just as important in the journey towards an enhanced devolution settlement.
Lord Smith of Kelvin
For some people, the work of my commission started in earnest yesterday, when nominees from all five political parties represented at Holyrood sat down together around the table for the first time.
For me though, one of the most important parts of my task continues today in Aberdeen.
I am not going to give any secrets away, but yesterday's session was positive, constructive and workmanlike, conducted in a spirit of consensus.
There have been those who have been pessimistic about the prospects of reaching agreement on further powers to strengthen the Scottish Parliament by November 30.
I am not one of them – for two reasons.
Firstly, I honestly believe all the nominees are approaching this process in the right way.
They all know they will not get everything they want.
They all know there has to be compromise.
In short, they all know they have to be ready to give and take – and the good news is, they all appear willing to do precisely that.
But there is another reason for believing the politicians will deliver.
Quite simply, it is you.
I am in Aberdeen today, and I expect to hear a wide range of voices from the city, as well as the north-east region and the Highlands.
Now, I probably do not need to tell you that what people think in Grampian and the surrounding area may well be very different to what they think in Gretna, which is why I need to get out and hear from all the different parts of Scotland.
However, one point of view has remained constant.
People want change, they expect the politicians to deliver that change and they do not want a long drawn-out process before that change takes place.
I know there has been criticism that the timescale for my commission is too short to allow meaningful public engagement
I agree the deadline is tight.
I disagree that means people cannot be part of the process.
So far, I and my secretariat have been in contact with more than 130 of the organisations who make up what is sometimes called "civic Scotland" – the businesses, unions, charities and interest groups.
But perhaps the more difficult task was to maintain the incredible level of public interest we saw during the referendum campaign itself and channel it into the task of devising a package of new powers designed to strengthen the Scottish Parliament in the aftermath of September 18.
On our website, www.smith-commission.scot, we have an e-mail address – haveyoursay@smith-commission.scot – where anyone with an idea or an opinion can express it.
To date, almost 6,000 people have done exactly that – and there is also a dedicated "have your say" page on our website – www.smith-commission.scot/have-your-say – so that people can upload their ideas directly to us.
The deadline for these submissions is October 31, and they will not be ignored.
I will hold a special session of the talks where the parties can consider these views. This will be an important part of my work and it will take place in plenty of time to influence the final agreement.
The end of the Smith Commission process need not be the end of the conversation. There will be time between now and January 25 next year, when draft clauses will be drawn up by the UK Government, for the debate to continue.
But November 30 must be the moment where broad political agreement is reached, because, that is what the people were offered – and, therefore, it is what they demand our political leaders deliver.