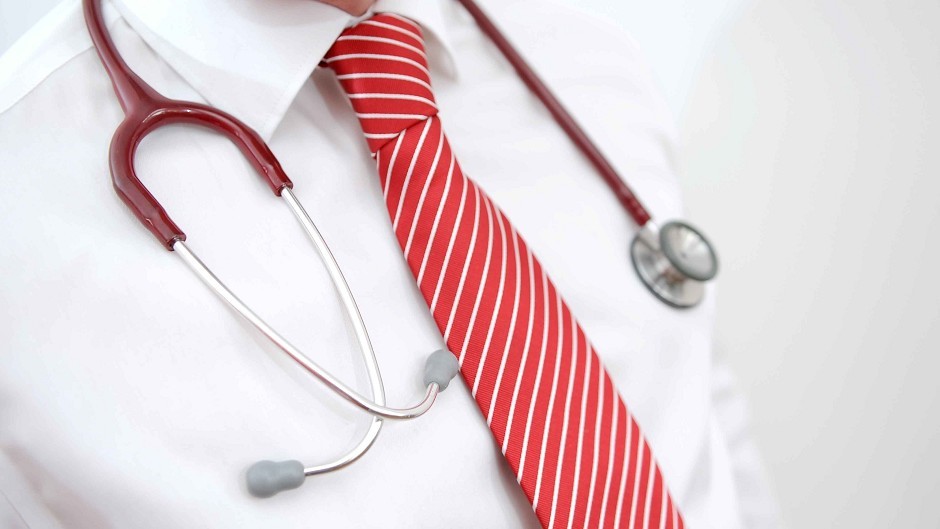 Alex Salmond has been accused of being in denial over the crisis facing the NHS.
Labour said the Audit Scotland report into the state of the health service made "grim reading" with its warnings of lack of planning, services at risk, missed targets and squeezed budgets.
Yesterday's report mentioned how Grampian, Highland and Orkney health boards were among four boards to receive more than 1% below their target allocations for 2013-14 and 2014-15.
NHS Grampian had a shortfall of £70.1million over the two years, while NHS Highland was down £25.5milion and NHS Orkney down £5.3million.
Orkney and Highland were both forced to get emergency loans from the Scottish Government to help them maintain services.
During first minister's questions, Labour social affairs spokeswoman Jackie Baillie stood in for Johann Lamont who has just resigned as Scottish Party leader.
When she demanded to know if Mr Salmond had a plan to deal with the "growing crisis", Mr Salmond read off sections of the Audit Scotland report that referred to the "substantial progress" made in recent years.
The watchdog report mentioned increased patient satisfaction, improved waiting times over the past 10 years, and reduced deaths from all types of heart disease, he said.
However, he also quoted from a section that stated: "Reductions in spending at a UK level will affect the level of funding available in Scotland. The Scottish Government will need to plan for health spending within an overall reducing budget."
Ms Baillie replied: "It is clear that the first minister is in denial. In his world, everything is wonderful and rosy. However, while we wait on answers, people in Scotland's hospitals are waiting on trolleys, waiting for an ambulance to turn up and waiting for an NHS that Scotland needs and which people deserve."
But Mr Salmond accused Labour of being in denial over the impact of Westminster cuts.
"Yes, of course there are pressures on our NHS. How could it be otherwise, imprisoned within the austerity of the UK Government?" he said.
"But I tell you, as far as being in denial is concerned I quoted exactly from the Audit Scotland report about these financial pressures bearing down on the NHS."