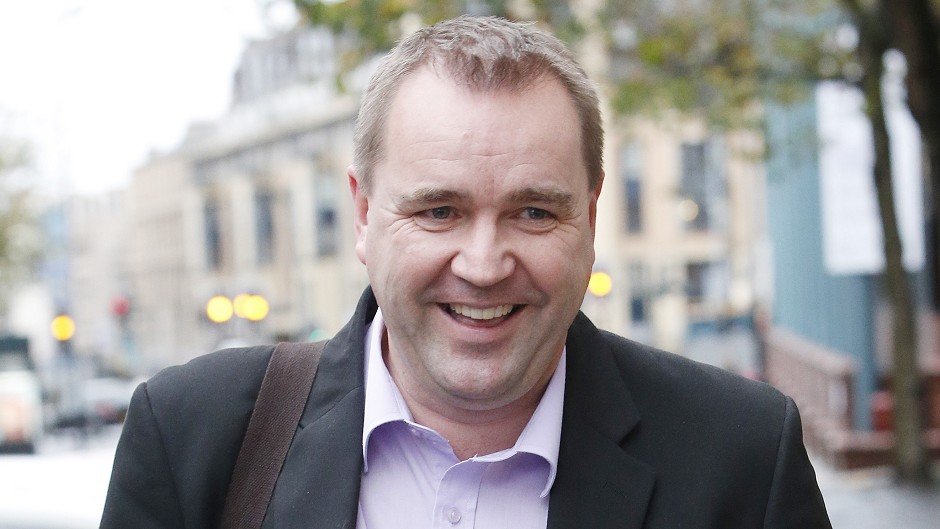 Scottish Labour leadership contender Neil Findlay has received the backing of two more trade unions.
Officials at the Union of Construction, Allied Trades and Technicians (UCATT) and the National Union of Mine Workers (NUM) have said they would encourage their members to vote for the left-wing Lothians MSP.
Mr Findlay has already secured the support of public sector trade union Unison and train drivers union Aslef.
"I am delighted to have the support of UCATT and the NUM," he said.
"I've worked closely with both of these unions in their campaigns to get a measure of justice for workers who have been unfairly treated simply for standing up for themselves and their colleagues."
East Renfrewshire MP Jim Murphy and Lothians MSP Kezia Dugdale are leading the race to take over the party leadership.
A total of 27 MPs and MSPs have nominated Mr Murphy to take over from ex-leader Johann Lamont next month, 11 are backing Mr Findlay and 10 have nominated Lothians MSP Sarah Boyack for the job.
Elgin-raised Ms Dugdale, who was first elected as a Lothians MSP in 2011, has received 29 nominations to replace Anas Sarwar as deputy leader while nine politicians have backed North Ayrshire MP Katy Clark.
The new leaders will be elected through an electoral college system – three ballots involving MPs, MSPs and MEPs, party members and trade union members
The ballot starts on November 17 and the new leader will be announced on December 13.
A survey carried out by the Unite trade union has revealed that 54% of members who voted for Labour in the last election were changing their allegiance.