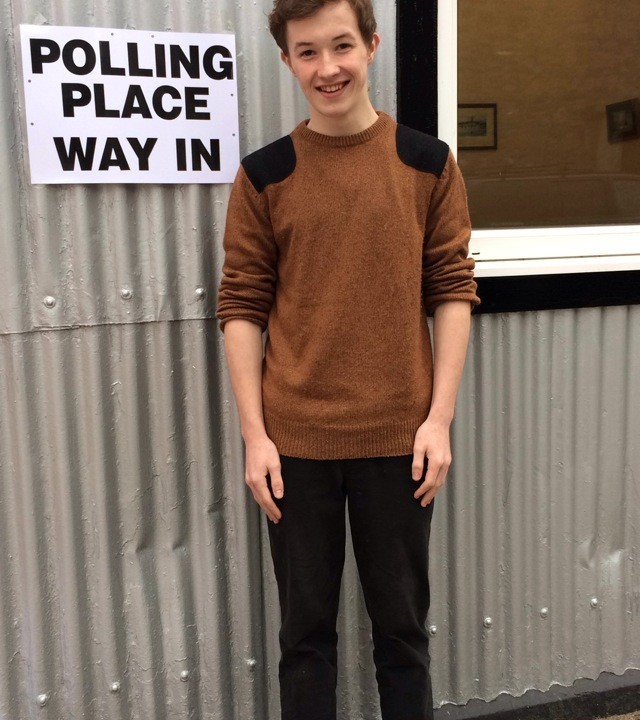 A cheeky 16-year-old cafe worker has managed to secure more online support than Jim Murphy to become the next leader of the Scottish Labour Party.
A total of 5,590 people have liked Kyle Renton's Kyle for Labour leader social media page while the East Renfrewshire MP's campaign page has 1,772 likes.
The teenager from Inveraray in Argyll voted for the first time in the independence referendum and said he wanted to prove that Scotland would rather support a teenager than Mr Murphy.
Mr Renton, who works with his parents Kenneth and Margaret in the family business, said: "I was online and it was suggested to me that I should like a page called Jim Murphy for Labour leader and another one for the Conservatives.
"So I thought I would make my own page to see if I could get more support than Jim Murphy.
"It is a bit cheeky but my page now has 5,093 likes and Jim Murphy's has 1,772 and I only set it up three days ago.
"I think it shows that people would rather vote for anyone than Jim Murphy if they had the choice."
Mr Renton said both his parents supported his experiment.
"My dad thinks it is pretty funny that a 16-year-old can achieve more support than an established MP," he added.
"My mum likes the political side of it and thinks it is interesting."
Mr Murphy is contesting the Labour leadership against Lothians MSPs Neil Findlay and Sarah Boyack.
The post became vacant after Johann Lamont's shock resignation earlier this month, which was quickly followed by two devastating opinion polls.
A YouGov survey showed only 27% of 1,078 Scots said they intended to vote Labour in the general election next year and a Ipsos Mori poll pointed to the SNP winning 54 of the 59 seats.
Mr Renton, who supports independence, said: "If they do not dramatically change their approach and attitude towards things and actually start keeping the promises they make then Labour is going to go bust."
A spokesman for Mr Murphy declined to comment.