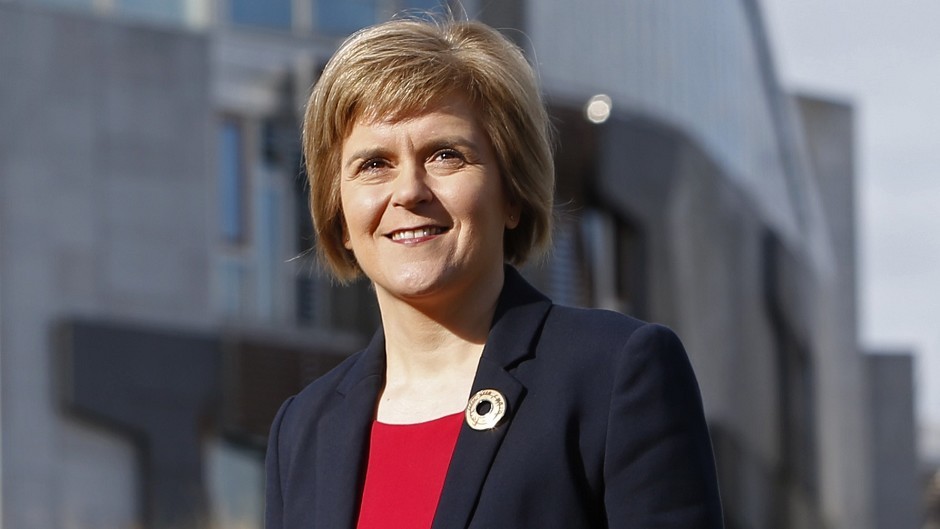 First minister-in-waiting Nicola Sturgeon has called on Westminster parties to back proposals to hand powers over the minimum wage to Holyrood.
Over the past few weeks a number of major charities – such as Engender, Poverty Alliance, Children 1st and SCVO (Scottish Council of Voluntary Organisations) – have asked for the power to be devolved in order to tackle poverty north of the border.
The outcome will depend on the recommendations from the Smith Commission which is looking at how to strengthen devolution following the rejection of Scottish independence in the September referendum.
Both the Tories and Labour reject Ms Sturgeon's call on the grounds it will unbalance efforts to improve the standard of living across the UK and result in a "race to the bottom".
Ms Sturgeon, who will be named as SNP leader later this week in Inverness, said the UK-wide minimum wage has not provided Scotland with flexibility needed to help people.
"Scotland badly needs more powers over employability and welfare to ensure that we are better equipped to tackle inequality, and undo the damage of Westminster's unfair cuts that hit the poorest hardest," she said last night before an event for new SNP members in Inverness.
"That is why I am today calling on each of the Westminster parties – including the Scottish Labour leadership candidates – to do the right thing and commit to supporting this positive proposal from civic Scotland."
A spokesman for the Scottish Conservatives said the government had increased the minimum wage to £6.50 an hour, in line with the recommendations from the Low Pay Commission.
A party spokesman said: "This UK-wide approach ensures a level playing field for us all and helps ensure the continuing recovery of Scotland's jobs market.
"That helps families and employers. Breaking up that single jobs market would be economic illiterate and proof that Nicola Sturgeon wants to put her left wing ideology before a successful economic recovery."
A Labour spokesman said: "It is ridiculous for the SNP to suggest they are the party of progress when after seven years in government they have failed to introduce a single progressive policy.
"Rather than talking about more powers, perhaps Nicola Sturgeon could explain to SNP members why she failed to use the powers she already has and sided with the Tories to vote down Labour's Living Wage proposals."