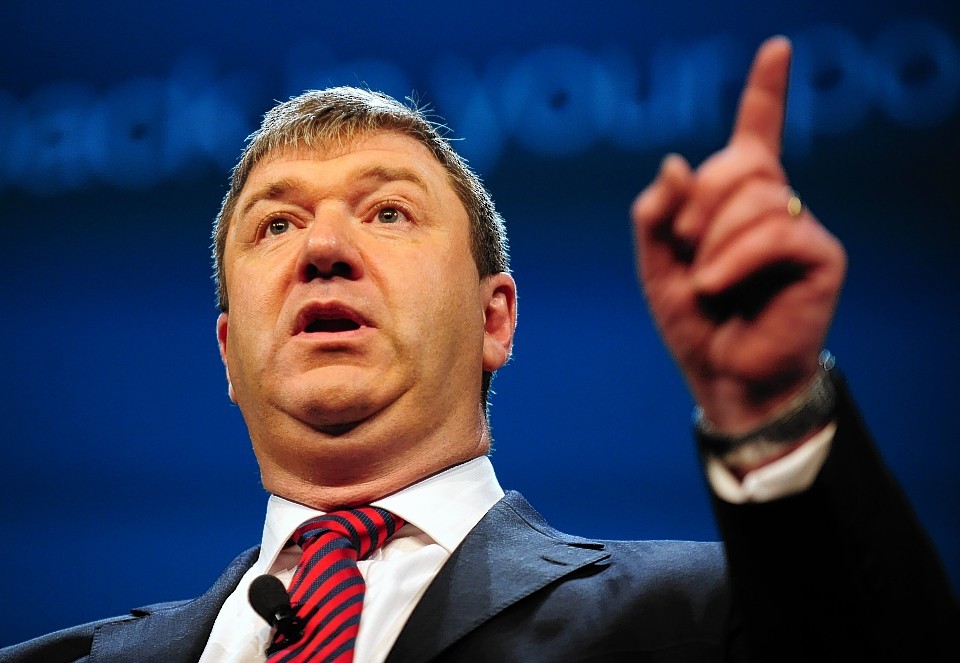 The Scottish Secretary said he wants to "hit the reset button" on relationships between Holyrood and Westminster.
Alistair Carmichael said it was time to heal divisions caused by the independence referendum as he appealed for first minister-in-waiting Nicola Sturgeon to work constructively with the UK Government.
The olive branch offer to Ms Sturgeon, who will take over from Alex Salmond as SNP leader tomorrow, was tempered with a call for the SNP to respect the result of the referendum.
Eight weeks after voters rejected independence by 55% to 45%, the Lib Dem MP said it was time to move forward now that some of the emotional intensity of the debate was beginning to drain away.
"For us all in politics, there's a job of work to be done now to move Scotland on from being divided between the 55 and the 45, to heal some of the deep and quite understandable divisions that there were in the course of the referendum," Mr Carmichael said.
"With Nicola taking over the reins as SNP leader and then as first minister next week, as somebody who has always believed in the devolution settlement, who has always believed in the merit and the benefit to Scotland of having two governments working together, I hope that this will be a point when we can hit the reset button on the relationship between the two governments."
Mr Carmichael, MP for Orkney and Shetland, added: "My door is always open to anybody who wants to work for the mutual benefit of the people of Scotland and I hope that the relationship that we can have between a Nicola Sturgeon-led Scottish Government and the UK Government here will be one which is based on mutual respect and co-operation."
Mr Carmichael criticised comments by Mr Salmond, meanwhile, that there will an another independence referendum within his lifetime as "unhelpful" and damaging to the economic recovery.
"I don't expect Alex Salmond or Nicola Sturgeon to stop believing in Scottish independence," he said.
"What I think I am entitled to expect is that they respect the outcome of the referendum on September 18."