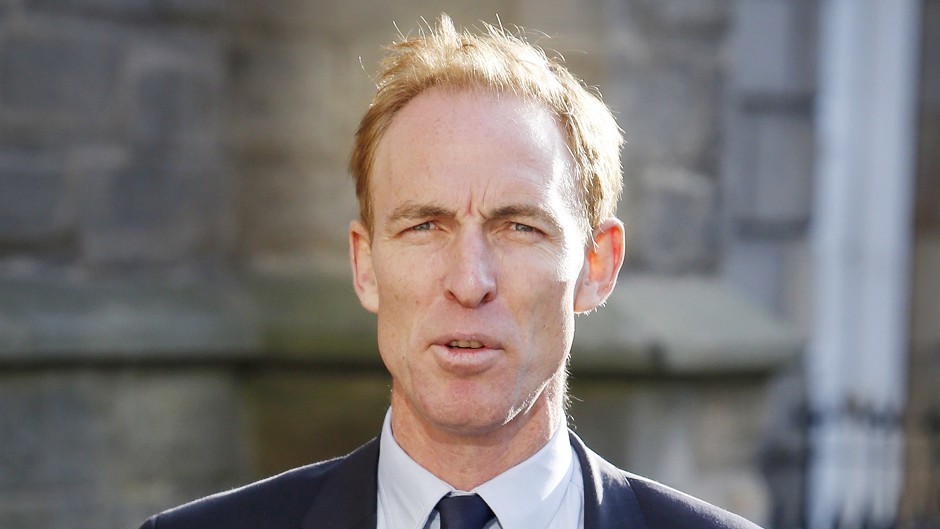 The MP bidding to become the new Scottish Labour leader will today back full devolution of income tax despite warnings it will pave the way for Britain's break-up.
Jim Murphy will say the move would be as significant as Tony Blair's rewriting of the party's "clause four" commitment to nationalisation at the dawn of New Labour.
His call for agreement to devolve all income tax cash to Holyrood will be made in the face of warnings of dire consequences from former prime minister Gordon Brown.
Mr Brown suggested it could prevent Scottish MPs from voting on Westminster's Budget, creating two classes of representative, and mean "the Union is all but over".
Mr Murphy's leadership rival Neil Findlay MSP has expressed sympathy with calls for full devolution of income tax powers, however the other prospective leader Sarah Boyack MSP has spoken of her "reservations".
The cross-party Smith Commission on further devolution is expected to deliver its interim report on Thursday.
Speaking in Glasgow today, East Renfrewshire MP Mr Murphy will outline his fiscal policy.
He will say: "Even before the Smith Commission reports, we should agree to the full devolution of income tax to Scotland, if that is what emerges.
"This is a significant moment for Scottish Labour.
"It is as important a change for the Scottish Labour Party as the rewriting of Clause Four was for the UK Labour Party.
"We will not only meet our promise on more powers for Scotland, we will exceed it. It is a clear signal to Scotland that we have changed, that we get it, that we will stand up for Scotland.
"On this central issue, we have listened to the people of Scotland and it is clearly an outcome that commands their support.
"This is also a big moment in the history of our parliament. It will create the clear connection between the raising of taxes and the spending of revenues which is missing at present."
Meanwhile, Scottish Liberal Democrat leader Willie Rennie defended the Smith Commission's quick timetable while giving evidence to MPs yesterday.
Speaking to Westminster's political and constitutional reform committee, he said: "If you give people three years then they will take three years. If you give them two months they will take two months. I think there's absolutely plenty of time."