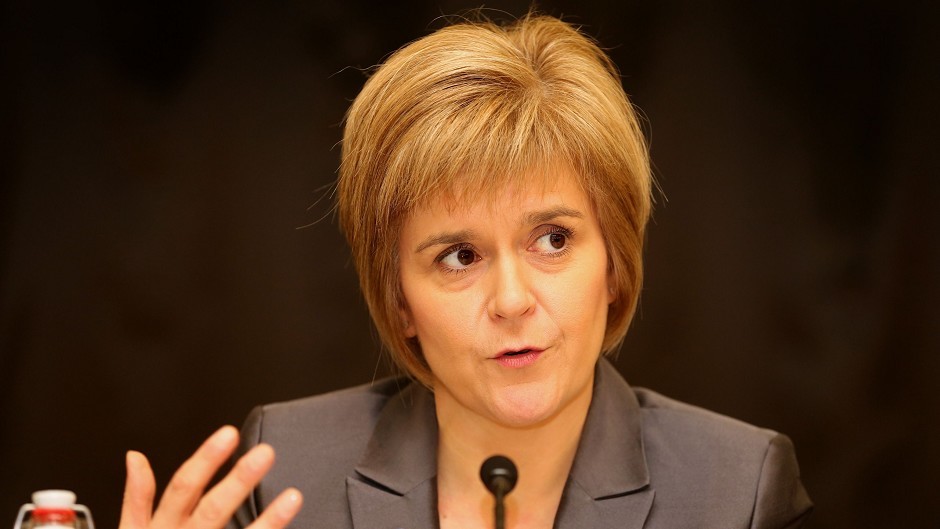 First Minister Nicola Sturgeon has been challenged to publicly disassociate herself from a nationalist website's expletive-ridden tirade against Gordon Brown.
An entry on the Wings over Scotland site containing an insult aimed at the former Labour prime minister was followed by a tirade of similarly offensive comments yesterday.
Many Yes supporters blame Mr Brown's promise during the independence campaign of more powers for Holyrood – which led to "the vow" from David Cameron, Nick Clegg and Ed Miliband – for defeat.
On the same day as Mr Brown announced he is standing down from frontline politics, Scottish Liberal Democrat leader Willie Rennie called on Ms Sturgeon to condemn the website.
Wings over Scotland has been endorsed by several SNP MSPs despite carrying highly contentious pieces directed at unionist supporters.
Mr Rennie said the "obscene abuse" levelled by "hardline cyber-nationalists" was unacceptable and should not have a public platform.
"If any person in public life was to run such aggressive personal campaigns against their opponents they would rightly face criticism," he said.
"This has gone on for too long. Nicola Sturgeon must disassociate her party from these hardline cyber-nationalists.
"If our new first minister's fine words on seeking consensus and working for all Scotland are to mean anything she should send a clear message to her supporters."
An SNP spokesman said: "As the SNP and the Yes campaign repeatedly and clearly stressed during the referendum, there is no place in Scottish politics for the denigration of others."
Wings over Scotland editor Rev Stuart Campbell said the petition was launched as a satirical response to Mr Brown "hijacking another petition" asking for voters to call for Scotland to demand something he had already guaranteed them.
Mr Campbell said it used the "caustic, irreverent tone and language" commonly used by Scots and "plainly reflected the feelings of at least 13,000 people who signed it".
He denied the website had run contentious pieces directed at unionist supporters.
"We freely attack politicians, who are fair targets, but not ordinary members of the public," Mr Campbell said.
In this report earlier today, we stated incorrectly that Wings Over Scotland had published material about the Hillsborough disaster. In fact, site editor Rev Campbell wrote an analysis of the disaster, and comments about Liverpool fans, on another website, Wings Over Sealand, on September 13, 2012. We are happy to clarify the matter.