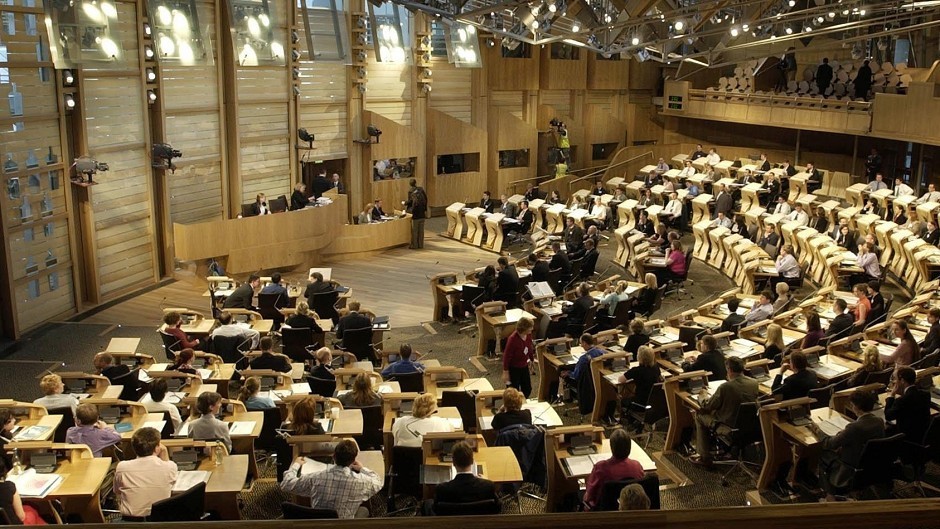 MSPs have hit out at Highland Council after officials said it would not be appropriate to hold a public meeting in the authority's debating chamber.
Holyrood's public audit committee had hoped to convene in the Inverness building on February 2 but local authority chief executive Steve Barron decided it would not be a suitable venue due to the "adversarial" setting of the room.
Highland Conservative MSP Mary Scanlon, deputy committee convener, said she was "shocked and dismayed" that access had been refused – a position she claimed "beggared belief".
Committee convener Hugh Henry, a Labour MSP, said he believed the fears were "unfounded" because parliament committees have met in the chamber in the past.
The position was spelled out in a leaked e-mail written by Highland Council parliamentary officer Gordon Morrison.
He wrote: The council welcomes the fact that Scottish Parliament committees are willing to come to take evidence in the Highlands and we seek to accommodate their requirements as positively as we can.
"In considering the request for the use of the chamber on this occasion, the chief executive felt that the council chamber was perhaps not the best venue for the public audit committee meeting in terms of being conducive to promoting discussion.
"Unfortunately it is not possible to change the layout or the seating arrangements of the chamber which can lend itself to being seen as adversarial."
Mr Morrison said the council was happy to assist the parliament in securing an alternative city centre location such as Eden Court and the Merkinch Community Centre.
Mr Henry has written to Mr Barron to ask him to reconsider his decision given the public audit committee met in the council debating chamber in May 2006.
He said no changes to the desk arrangements of the chamber would be necessary in order for the committee to meet.
Ms Scanlon said: "I am dismayed and quite shocked because the parliament is about freedom of speech, access and transparency.
"This is the main debating chamber for the Highland population so it is appropriate for the committee to meet there.
"It is quite incredible that the council has refused access to chamber – it beggars belief."
A Highland Council spokeswoman stressed that a request was not refused, merely it was explained that "it is not possible to set our chamber up in the style of a parliamentary committee".