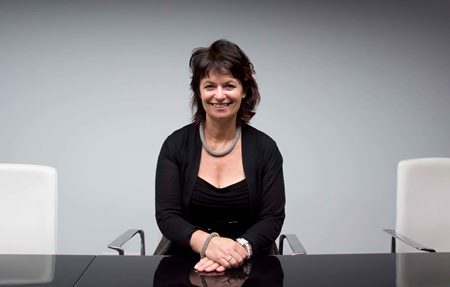 A north-east scientist has said she would never work for the European Commission again under any circumstances.
Professor Anne Glover, who holds the chair in molecular and cell biology at the University of Aberdeen, made the remarks after stepping aside as Chief Scientific Adviser (CSA) following the departure of EC president Jose Manuel Barroso.
The 58-year-old worked within the Bureau of European Policy Advisers which appears to have been abandoned under the leadership of new EC president Jean-Claude Juncker.
Sources say Prof Glover, a former chief scientific officer for Scotland, has been "left hurt and bruised" by the episode.
There is confusion over whether the role of CSA will be retained by Mr Juncker.
Conservative MEP Iain Duncan has claimed there has been a U-turn on a decision to scrap the role but Graham Blythe, head of the European Commission Office in Scotland, insisted no final decision had been taken.
Asked about the future of the role she held, Prof Glover said "no official statement" on whether a CSA would be appointed to a European Parliament group had been made.
"I resigned my post as chief scientific adviser to the president prior to President Juncker taking up office on November 1 and there are no circumstances under which I would consider remaining at the Commission," she added.
But Mr Duncan insists that the European Conservative and Reformist Group (ECRG) was told by EU commissioner for Better Regulation Frans Timmermans that the role would continue.
"Commissioner Timmermans clearly stated to my colleagues and I that the EU would continue to have a chief science advisor, which was not the position in November last year," said the MEP.
"The role of science has never been more important and for the EU to have done away with its chief scientist would have been hugely damaging and sent all the wrong signals."
Mr Blythe said the new Commission remained firmly committed to ensuring that it benefited from the best independent advice.
"President Juncker is committed to ensuring that commission proposals are based on scientific evidence," he added.
"At this stage, no options are excluded but no final decisions have been taken."