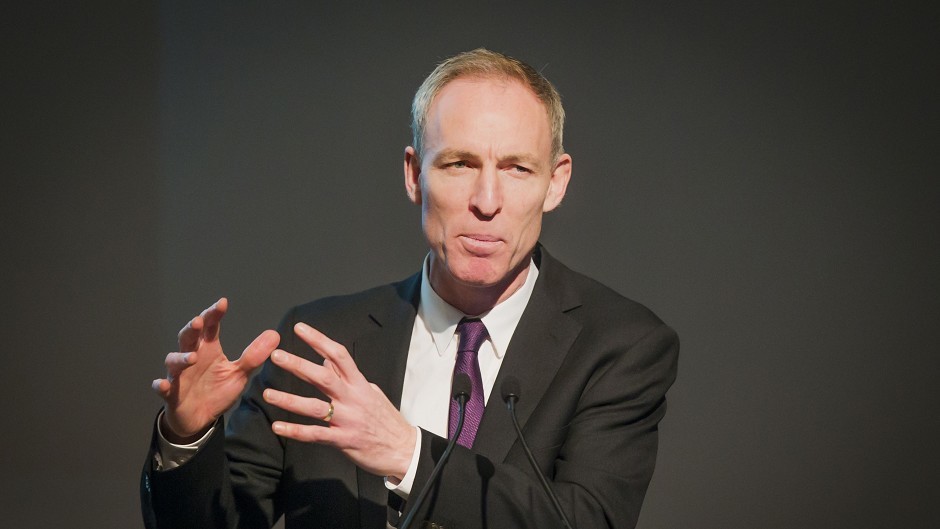 Jim Murphy will today set out to reverse Labour's election fortunes north of the border in the face of persistently gloomy polls.
The Scottish Labour leader will attempt to bring round party supporters who are considering voting SNP in the May General Election.
Mr Murphy's work is be cut out for him. Polls by Tory Lord Ashcroft this week showed Labour sand to lose its safest Scottish seats to the SNP including that of former prime minister Gordon Brown, who had a 50.2% majority in 2010, and that of former chancellor Alistair Darling.
The polls showed that Mr Murphy will hang on to East Renfrewshire by just 1%, which given the margin of error is little comfort.
At a one-day conference in Edinburgh, he will say that Labour will end "Tory austerity" and "call time on that five-year experiment of cold and callous policies".
"I know that there are Labour supporters thinking of switching to be SNP voters this time," he will say.
"And I've met and listened to a lot of those undecided voters and I know that you are desperate for change.
"So are we. I hear your sense of frustration about how you work harder and feel no better off.
"What I want to set out to you and the rest of Scotland is that Labour is that change. We will stop a decade of Tory rule and end Tory austerity."
Mr Murphy will stress that every vote for the SNP is one less for Labour and increases David Cameron's chances of a second term.
Ed Miliband is set to tell the conference that independent figures from the Institute of Fiscal Studies who that Tory cuts will mean £2.7billion taken out of the Scottish block grant.
"I fear Tory privatisation of the NHS in England," he will say.
"Scotland is thankfully protected from that because decisions about the Scottish health service are rightly made here in Scotland.
"But the scale of the reductions in spending that the Tories are planning will mean that the Scottish government will have to make deep cuts. If the cuts are spread evenly, it would mean over £1billion of cuts to the NHS. This is the equivalent of 15,500 nurses and 3,500 GPs."
SNP deputy leader Stewart Hosie said Mr Miliband's speech confirmed Labour's hypocrisy.
"In the final days and hours of the referendum, Labour told voters that Scotland's NHS was safe with a No vote – and they have now performed a complete U-turn," he said.