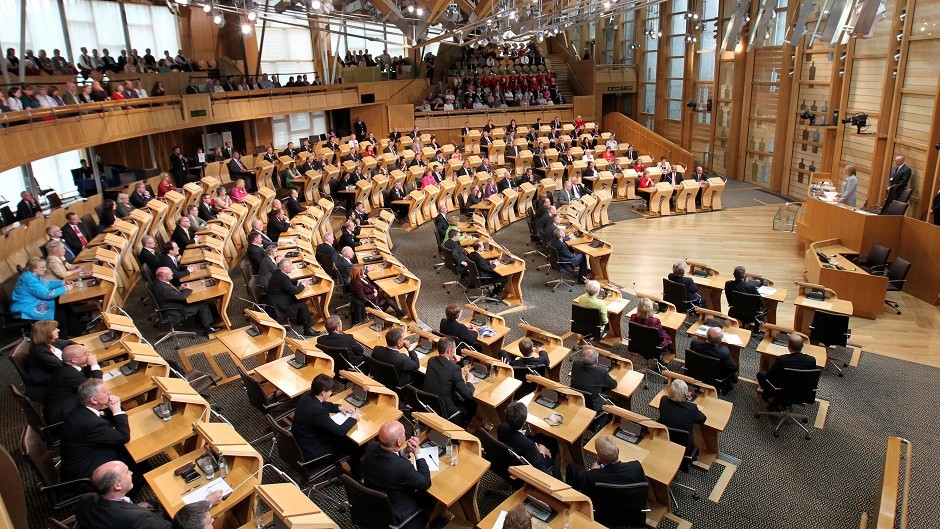 A group of MPs has claimed that a package of new powers for Holyrood will fulfil the "vow" made to Scots before the referendum.
Westminster's Scottish affairs committee insisted the SNP's accusation that the Smith Agreement contains vetoes was "ludicrous".
The group – comprised of Labour, Liberal Democrat and Conservative MPs – also criticised the UK Government for failing to properly defend the cross-party deal.
The three unionist parties have pledged to implement the extension of the devolution settlement after the general election in May.
The package includes major new powers over welfare and income tax, but there has been a dispute over whether it fulfils the now famous "vow" made in the run-up to September's historic referendum.
In a new report published today, the Scottish affairs committee criticises both the UK and Scottish governments.
It said: "The idea that the draft clauses contain 'twelve vetoes' is a ludicrous one and it is disappointing that the UK Government failed adequately to rebut such claims.
"We remain of the view that the UK Government should have been better able to explain the clauses and to have avoided the unnecessary conflict and confusion which was used to detract from the real substance of this legislative package."
It added that the world oil price fall had "already proved" that the rejection of the SNP's call for full fiscal devolution was "wise" and of "obvious and immediate benefit to the people of Scotland".
In conclusion, the MPs said: "It is clear that the Smith Agreement faithfully fulfils the 'vow' to devolve substantial powers that unionist party leaders made in the lead up to the referendum."
Angus Robertson MP, SNP Westminster leader, said: "The debate in Scotland is about how to get the maximum power for Scotland as soon as possible to counter Westminster's continued austerity and cuts programme – which both Labour and Tories have signed up to for the next parliament.
"The limited powers recommended by the Smith Commission do not live up to the pre-referendum rhetoric of the 'vow' from the Westminster parties.
"Now the Scottish affairs committee is saying that Scotland cannot be trusted even with those. Labour and Tory members of the committee say that we shouldn't even have the Smith proposals without Westminster having the final say – in other words a veto."