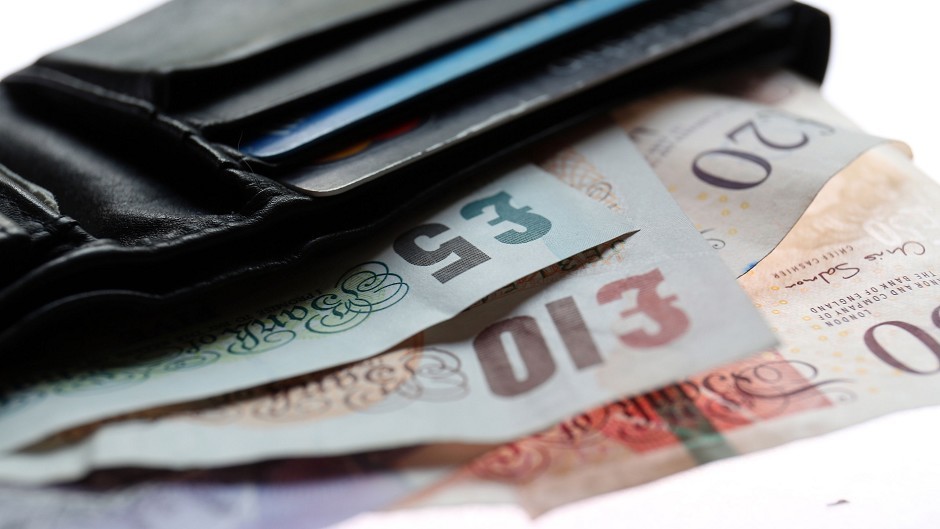 Full fiscal autonomy or independence would opened up a £4billion black hole in Scotland's finances raising the prospect of higher taxes or service cuts, it was claimed last night.
The Government Expenditure and Revenue Scotland (Gers) figures show that SNP projections that Scotland can stand alone were wrong.
The Scottish Government believes it can close the gap between its income and spending by promoting "sustainable borrowing" to invest in economic growth.
Until it can secure independence, it wants full fiscal autonomy, which means that all taxes raised in Scotland stay here.
Gers showed that in 2013-14 Scotland contributed £400 per head more to the British economy than the UK average but spent £1,200 more per head.
Scottish Labour claimed that the SNP's plans to scrap the Barnett formula which allocates UK Government funding to Scotland, would open up a £4billion gap in Scottish finances.
Party leader Jim Murphy said the SNP wanted to ditch Barnett and rely on "volatile and declining oil revenues" which meant big cuts to the NHS and pensions.
"After years of paying into the UK kitty, with plummeting oil revenues we need the security of the Barnett formula now more than ever," he said.
"It's a cruel irony that after years of claiming that they alone stand up for Scotland, the SNP's own figures have exposed the fact their plan for full fiscal autonomy would impose austerity-max on our country."
The Scottish Conservatives argued cutting financial ties with the rest of the UK was the equivalent of an 8p hike in income tax.
It said the Scottish deficit of 8.1% of GDP was 2.5% higher than for the rest of the UK. When the difference was applied to a the Scottish 2013-14 GDP of £153billion it left a funding gap relative to the UK of £3.8billion which to fill would require £1,508 from each of Scotland 2.5million income tax payers – or an 8% rise.
Scottish Tory finance spokesman Gavin Brown said: "The main point to take from this is, as part of the UK, Scotland is part of a family where everyone puts in and shares the proceeds.
"That security was jeopardised last September, and it's the SNP's sole, stated aim to jeopardise it again in May."
First Minister Nicola Sturgeon argued that growing the economy rather then cutting government expenditure was the best way to reduce the deficit.
"If you look at Scotland's deficit this year, something like a quarter of that is down to interest payments on the UK debt so that would be one issue that we would have to resolve, in terms of the treatment of that," she said.
"Scotland's economic strategy lays out the various interventions we will take now and will continue to take to grow the economy.
"Like all countries that operate a deficit, you fund your deficit through borrowing and you pursue the policies that pursue economic growth."