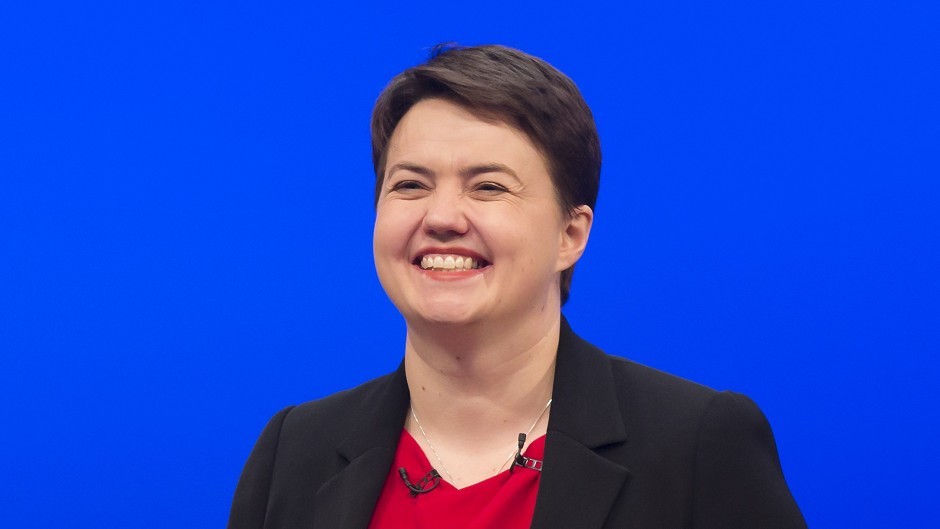 The Scottish Conservative will make a direct appeal to former Liberal Democrat and Labour supporters looking for a new home.
A new advertisement, released across Scotland this weekend, will declare that the Tories have "more in common than you think" with many ex-Labour and Lib Dems who voted for Scotland to remain in the UK last year, but have still to make up their mind for the general election.
The Tories are out to galvanise support in constituencies where they think they are in with a chance – such as West Aberdeenshire and Kincardine – by encouraging disenchanted members of two parties to throw their support behind them rather than the SNP.
An independent poll for Lord Ashcroft last week put the Lib Dems on just 15% of the vote in West Aberdeenshire and Kincardine, well behind the Conservatives on 27%.
The advertisement will highlight policies unveiled by the Scottish Conservatives in recent weeks and months including plans to encourage firms to pay the living wage and recruit 1,000 extra nurses and calls for a review of Scottish policing.
A senior Scottish Conservative source said: "Ruth Davidson is speaking up for moderate centre-ground Scots who want the political parties to put last year's divisive referendum behind them and get on with sorting out the things that really matter."
"That includes people who maybe didn't vote Conservative in the last election. We know this time round that these former Lib Dem and Labour voters are still thinking about how to vote in May. Ruth wants to use the campaign to ask people this time round to take a second look at us.
"The idea behind this advert is to show that we share many of their values. Like them we want to sort out under-performing schools, give low paid workers a tax break, and get our local police force back."
Scottish leader Ruth Davidson said: "The Liberal Democrats are now polling below 5% in Scotland and I know many of the people who voted Liberal Democrats in the past and are now wondering how to cast their ballot. I want to show people during this campaign that we can offer them a new home."