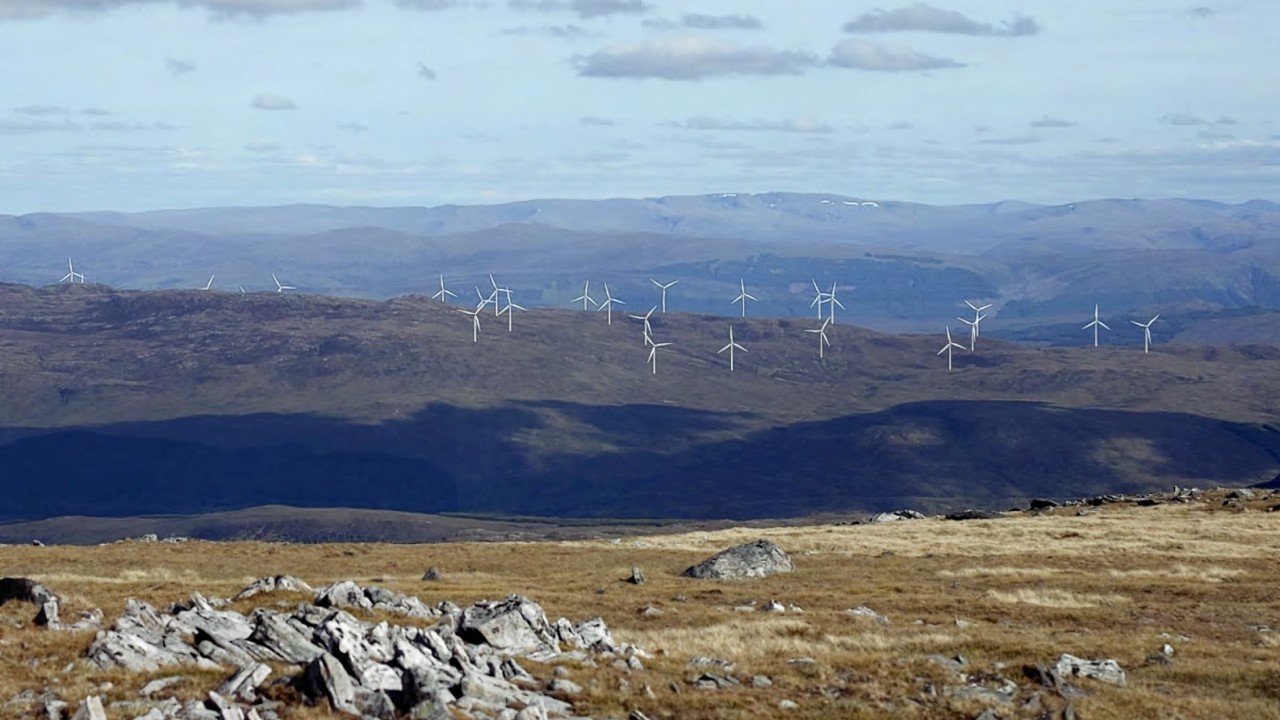 The Scottish Conservatives have vowed to address public concerns about the number of on-shore windfarms being erected across the country.
The party set out in its general election manifesto yesterday what it would do to ensure the landscape was not overly blighted with turbines.
The glossy, 72-page document acknowledged that on-shore wind generation made a meaningful contribution to Scotland's energy mix but developments "often fail to win public support".
The Tories claim wind power is unable, by itself, to provide the firm capacity that a stable energy system requires.
"As a result, we will end any new public subsidy for them," stated the manifesto.
"We will also allow councils to suspend all new planning applications on onshore wind farm developments so that local communities get the final say.
"We will also scrap business rate exemptions for large renewable projects and will introduce a compensation scheme for loss of property value due to windfarms."
The manifesto confirmed that £30billion of budget cuts were needed over the next two years to balance the books and £12billion of that would be from welfare savings.
The Conservatives want to increase tax-free personal allowance to £12,500 and cap welfare spending so households do not receive more than £23,000 a year.
The party has promised not to increase Vat, national insurance or income tax, crack down on tax evasion and aggressive tax avoidance, offer tax free childcare and secure the future of 3,000 rural post offices.
The Tories want to create 200,000 more jobs, review business rates and support 10,000 new apprenticeships by 2020.
They have committed to helping farmers and defend "hard-won" common fisheries policy wins while ending the "scandalous" practice of discards.
The Tories think the management of North Sea fisheries should be devolved to local communities and have committed to a referendum on the UK's European Union membership in 2017.
Other key policies include reintroducing the right to buy social housing and boosting NHS nurse numbers by 1,000.
The party, which believes in life imprisonment for serious offenders, think people who can afford it should pay for prescriptions and university tuition fees.