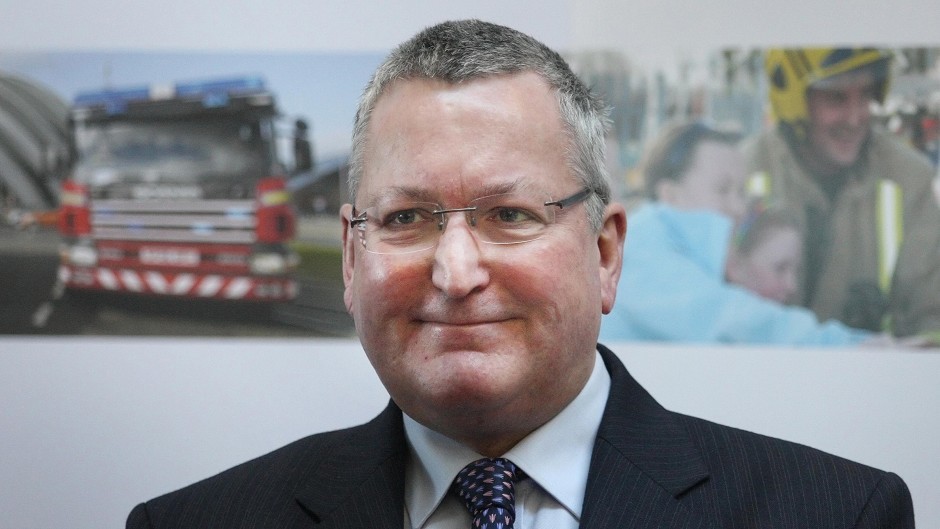 The Scottish Government is demanding it is consulted over plans to scrap windfarm subsidies.
The Department of Energy and Climate Change (DECC) is expected to announce measures to fulfil the Conservative's manifesto pledge to "end any new public subsidy" for onshore wind farms.
Scottish Energy Minister Fergus Ewing fears that uncertainty could undermine investment plans damaging the country's reputation with developers and investors.
Mr Ewing has now written to Energy and Climate Change Secretary Amber Rudd welcoming the commitment in the Queen's Speech to consult with the devolved administrations.
"However, I am concerned about recent statements coming from your department relating to proposed changes in support for renewable energy," he said.
"Any lack of clarity has the potential to stall a very substantial pipeline of investment in the UK and Scotland, and dent the UK and Scotland's reputation with developers and investors.
"We have not received any information from your department on the possible options you are considering or what analysis has been done to assess the impact on projects in Scotland.
"Given the importance of the renewables sector to Scotland and prior commitments to consult, I would appreciate your reassurance that you will not make any changes to the subsidy arrangements for onshore wind without agreement from Scottish ministers."
Mr Ewing urged DECC to engage with businesses and their trade bodies given the "obvious disquiet in the sector".
Environmental charity WWF Scotland said changes to the scheme could risk undermining the development of the cheapest form of renewable energy.
Director Lang Banks said: "Cutting support for the lowest-cost renewable technology would be a backward step that will either see bills rise or climate targets missed.
A DECC spokesman said no decisions on subsidies had been made but a decision should be expected soon.
"We've made it clear that we plan to consult the devolved administrations as we implement the manifesto commitment to end new public subsidy for onshore wind projects," he said.