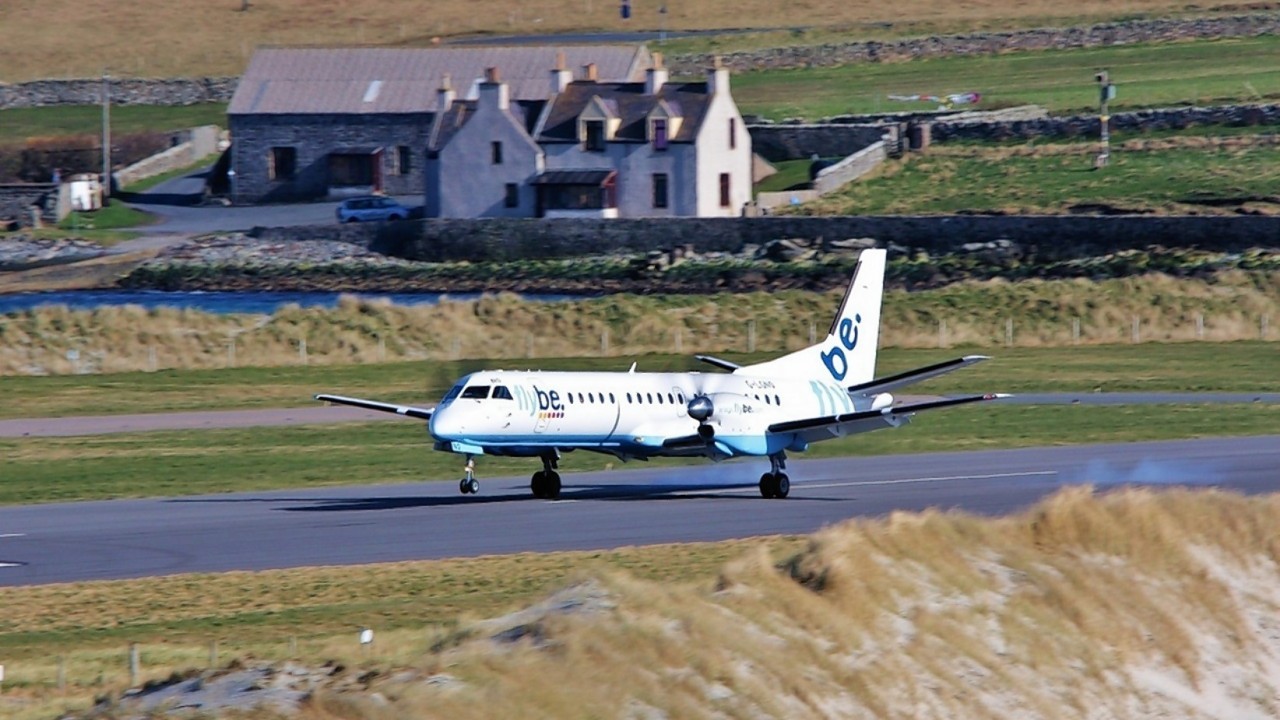 The European Commission has been urged to review the "outrageously high" prices of flights from the Scottish mainland to the northern isles.
SNP MEP Alyn Smith has urged officials in Brussels to consider taking action to bring "unfair" ticket costs under control.
The stepped into the fares row after Shetland man Scott Preston set up a social media campaign, called Islanders against Flybe and Loganair's excessive prices, which secured the support of nearly 14,000 people in a week.
Shetland Islands Council's political leader, Gary Robinson, has pointed out that a return flight from Kirkwall to Sumburgh, a distance of 85 miles, in July would cost over £154.
He said it would make Shetland to Orkney, mile-for-mile, Europe's most expensive flight.
Mr Smith said: "The current fares are outrageously high.
"These routes are an essential transport link for islanders which are currently priced at a level that prevents them travelling when necessary.
"Despite the existing air discount scheme, which provides a 40% discount for registered Highland and island residents, prices remain too high.
"Nobody should have to pay through the nose to see their granny at Christmas.
"The EU has taken action to control air fares under different circumstances and I have now written to the commission asking them to see what can be done to prevent operators from charging these fees."
A parliamentary question lodged by Mr Smith asks for the release of evidence of flight price discrimination to remote areas in the European Union.
It states: "In other situations the EU has taken action to control air fares which were deemed unfair on passengers.
"Is the commission considering regulation to prevent this situation occurring in the future?"
Campaigners are trying to set up a meeting with Transport Minister Derek Mackay.
Local people are being encouraged to send an e-mail which states: "As the minister for islands, I believe it is vital that you meet the campaign team and hear about the depth of problems caused by excessive prices and the lack of reliability.
"Loganair have acknowledged that we are too big to ignore and I hope that you will follow their lead and agree to meet with the group."