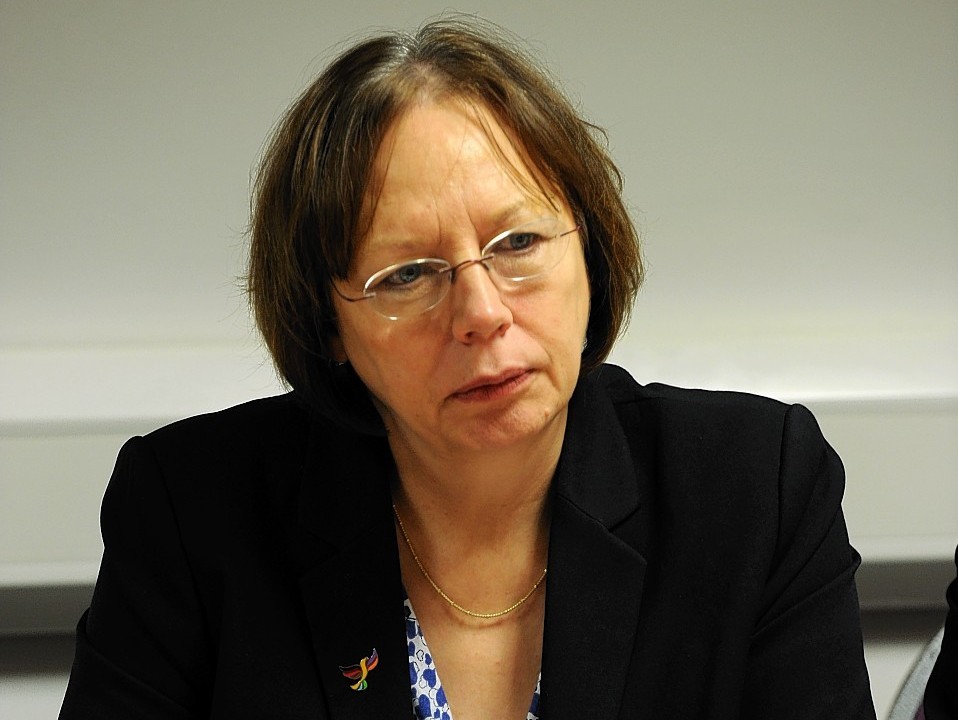 A row broke out last night after a senior SNP MSP branded privacy campaigners "paranoid" over NHS database reforms.
Graeme Dey, who represents Angus South, was slammed by the Liberal Democrats after he told a constituent that they were "wrong" over claims the Scottish Government was poised to create a super ID database.
North-east Lib Dem MSP Alison McInnes has insisted that the government's proposals would assign each individual with a unique reference code and expand access to the NHS central register to 120 public bodies.
She said the UK Information Commissioner had already warned that the reference number should be "the subject of proper debate" and "should not just happen by default."
In a response to an inquiry from a constituent, Mr Dey, vice-convener of Holyrood's rural affairs committee, said: "There are no plans to establish any new national database.
"The only thing planned is to upgrade the software of an existing database which has been in use for many years.
"The claims by the right-wing press, the Lib-Dems and paranoid websites are simply wrong in this regard."
Mrs McInnes, Lib Dem justice spokeswoman, said: "It is extraordinary for such a senior MSP from the SNP to accuse those who have concerns, who include the Information Commissioner, of being paranoid.
"In dismissing out-of-hand concerns about the SNP's super ID database, Graeme Dey is displaying staggering complacency.
"The Royal College of Psychiatrists, NSPCC Scotland, civil liberties campaigners and members of the public have set out detailed and wide-ranging concerns against the SNP's plans.
"Any claim that these voices of civic Scotland are 'paranoid' is simply offensive."
An SNP spokeswoman said Mr Dey was merely seeking to point out that despite the Lib Dem's best efforts to "create alarm", there is no need to do so.
"He was in no way referring to the concerns raised by stakeholder groups," she added.
"All points raised will be taken on board as part of the government's consultation on this issue.
"However, the plans do not represent an expansion but an upgrade of existing databases, some of which are 25 years old and which have become expensive to maintain.
"It does not represent an extension of the personal data held by the NHS."