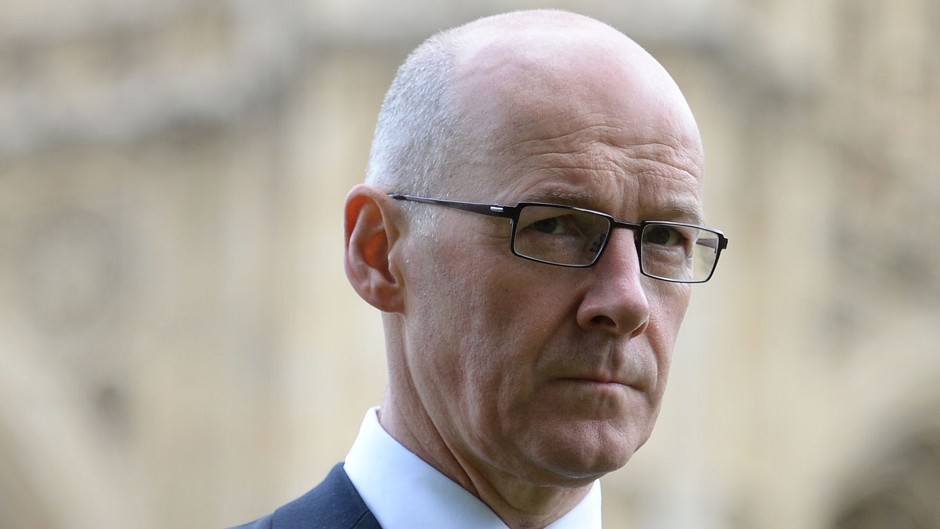 Scotland's Deputy First Minister John Swinney has branded the UK Government's emergency budget a "con trick" and a big attack on low income households and young people.
The finance secretary claimed a freeze in working age benefits and cuts to tax credits would see the most vulnerable in society continue to be hit the hardest whilst the revised minimum wage "fails to deliver a real living wage".
Mr Swinney claimed the budget represented "no easing up" on austerity.
But Scottish Secretary David Mundell insisted it would move the UK "further along the way to becoming a lower tax, higher wage and lower welfare economy".
He said the budget included measures to reduce the deficit, boost growth, create jobs and help people off benefits and into work while protecting the most vulnerable in society.
Mr Swinney said: "The reality is this budget is an attack on the low paid, the young and those entering the jobs market.
"It is a series of con tricks to try and hide the fact that individual households will now bear the brunt of austerity cuts.
"I support a meaningful living wage paid for by business – one that pays what people need to live, not one that fails to compensate for cuts to valuable tax credits.
"The chancellor has not even promised to meet the current living wage of £7.85 and under 25's will face the brunt of cuts but receive no increase in wages."
Mr Swinney claimed George Osborne was "short changing those on low incomes whilst giving tax breaks to the better off".
But Mr Mundell, Scotland's sole Conservative MP, said the welfare system would continue to protect the most vulnerable people in society.
He added that reforms would build a system which ensures work "always pays".
Mr Mundell said: "The UK currently has 1% of the world's population, but 7% of the world's welfare bill – that cannot be right and is not sustainable."
He promised that the Smith Commission agreement would be delivered in full which would make Holyrood one of the most powerful devolved parliaments in the world.
Mr Mundell said: "If the Scottish Government want to spend more they will have the Scottish rate of income tax from next year, with even more control over how much you pay in tax coming after that.
"They will also have wide-ranging powers over welfare payments."