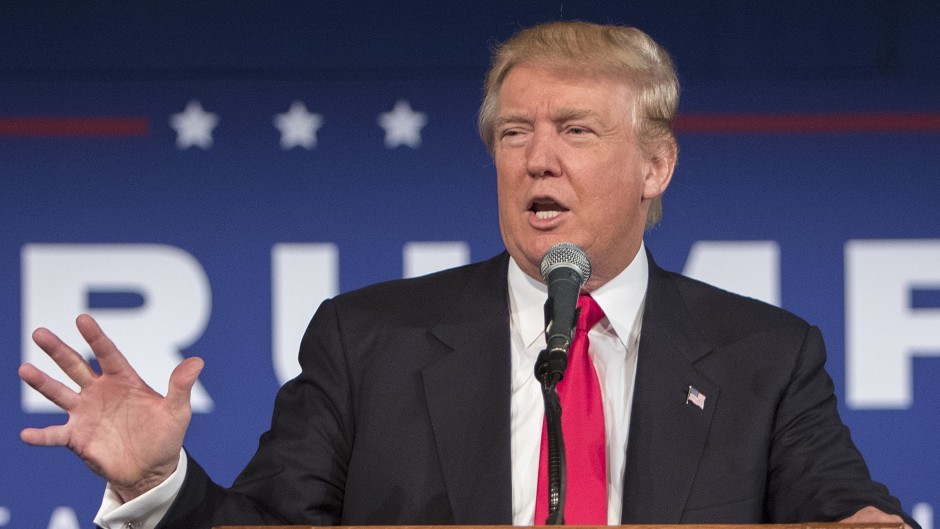 In his first UK newspaper interview on the campaign trail as he bids to become the next US President, Donald Trump speaks exclusively to Calum Ross about why he's defying the doubters.
It's clear that Donald Trump's spirits are as high as the 58-storey Manhattan skyscraper that bears his name – and with good reason.
Written-off then ridiculed by an ever-expanding army of detractors, at home and abroad, the odds of the billionaire swapping Trump Tower for the White House are now tumbling. The polls keep showing him increasing his lead.
Every day a fresh storm of controversy seems to engulf the Republican hopeful.
Most are of his own making but, whether by design or not, they have electrified the campaign and catapulted him from rank outsider to one of the favourites to lead the party's bid to succeed Barack Obama.
In his only interview with a UK-based newspaper while out on the campaign trail, the 69-year-old sits down to speak to the Press and Journal just hours after returning from Iowa – where he left his indelible mark.
Not only did Mr Trump have a well-known Latino journalist thrown out of a news conference for screaming at him during his latest run-in with the media, he was also criticised for using broken English in a speech to impersonate Asian negotiators.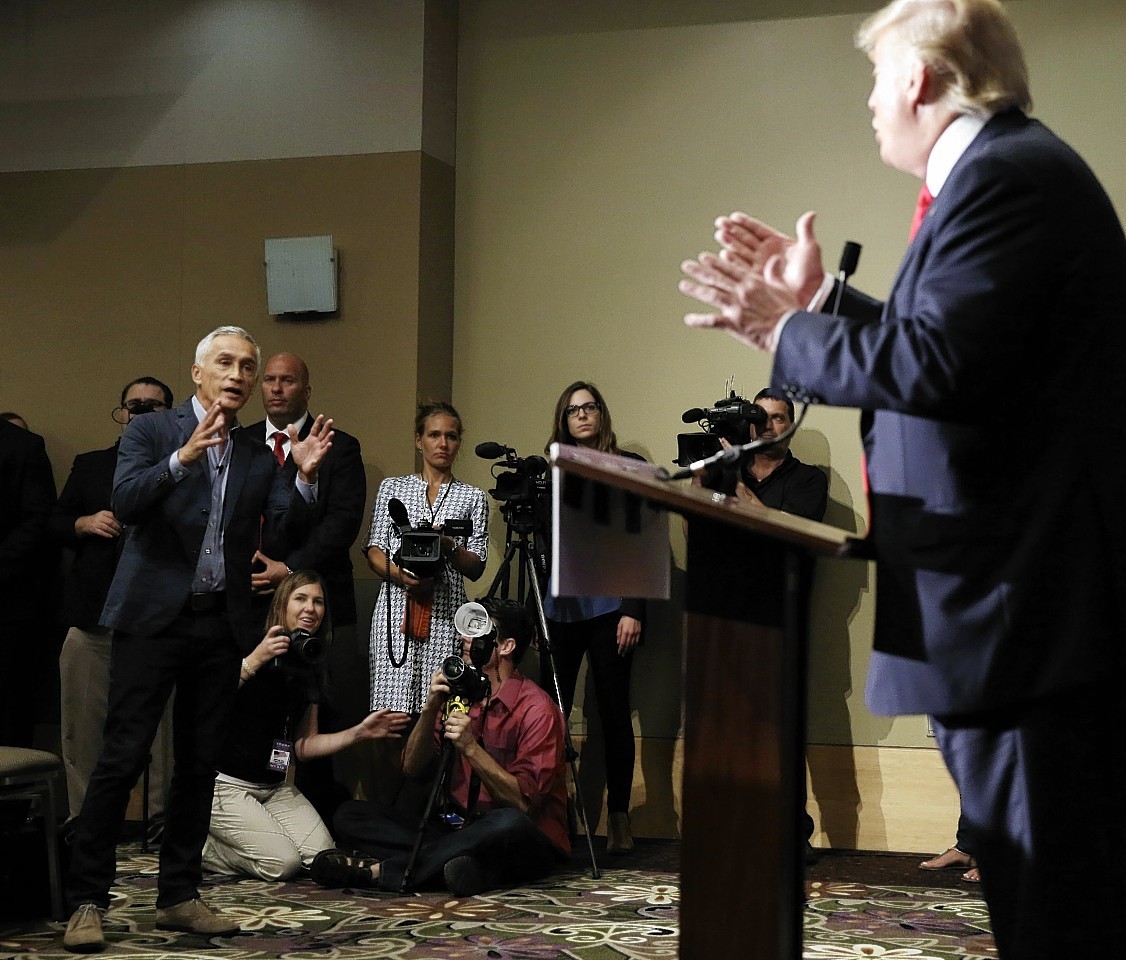 From racist to ridiculous, the accusations continue to fly towards the real estate mogul, but he insists he's tackling the very difficult issues traditional politicians shy away from; issues that resonate with many ordinary Americans.
"People in this country, and maybe in your country too, are very tired of being politically over-correct," he says.
"The public are very tired and they get it. They're really smart. They really understand what's going on."
Sitting in his opulent office – jam-packed with memorabilia – as the world whizzes by below on busy Fifth Avenue, Mr Trump is in a jovial mood, no doubt emboldened by his trip to Iowa.
The Midwestern state, where he leads the polls, is crucial because it is the first to vote.
"In this country they say if you win Iowa and New Hampshire – if you win one you're in good shape, if you win both you never lose," he declares, unprompted.
Clearly excited by his progress, Mr Trump adds: "The most recent (national) polls just came out and one of them, the Gravis one, just came out at 40 and the number two was on 13, so that's big."
And then he stops and contemplates the path ahead.
"But, look, I've a long way to go. I don't like looking at polls in many ways because they can change quickly, but that kind of lead is surprising, even to me."
It is unusual to hear Mr Trump admit to being taken aback by his own success. He has been accused of many things, but self-belief is not a department where he has ever been deficient.
However, lowering his voice in a display of borderline humility, he continued: "Certainly the campaign has had a lot more impact at an early stage than I thought it would.
"If I didn't think we could win I wouldn't have done it. But it takes courage. You need to be an open book.
"I'm very pleasantly surprised that there's this much interest so early."
One of the most surprising aspects of his advance is that it has been surprising.
After all, the US Apprentice star was rarely a failure as he built-up his global business empire – which includes his Menie Estate golf resort in Aberdeenshire.
Also, a movement of anti-politics is on the march across the world, as seen at different ends of the spectrum in the UK with the rise of the SNP, Ukip, and Labour's Jeremy Corbyn.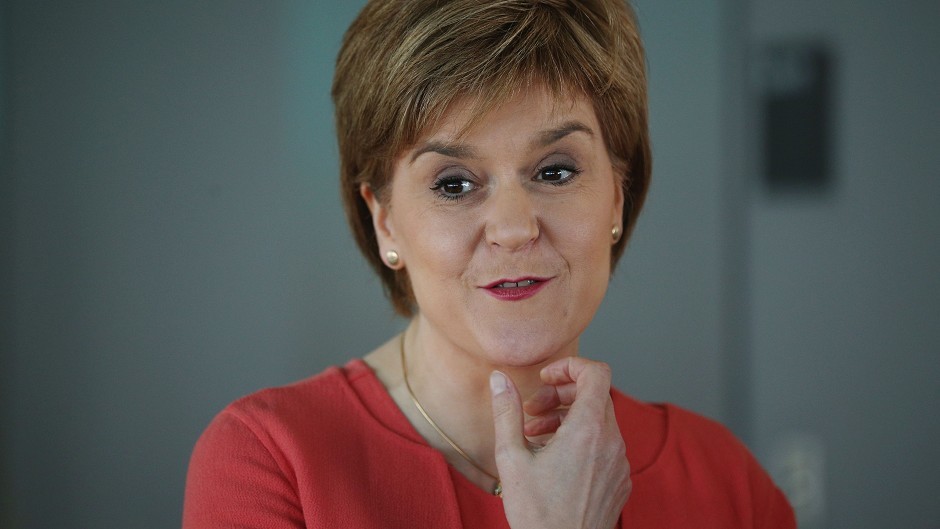 "Our politicians are not resonating with the people and haven't for a long time and the country are tired with it. I think that is one of the reasons I'm doing so well," said Mr Trump, although the words could easily have been uttered by Nigel Farage, Nicola Sturgeon or Mr Corbyn.
Mr Trump is speaking just days after the Chinese economy suffered its "Black Monday" stock market slump, which he claims to have foreseen in one of several tangents during the interview.
Maybe this is why America is taking him seriously on handling the economy….
"I predicted what would happen. I got a lot of credit for that. I predicted it was a bubble that was going to burst," he states.
A promise to re-align the US's trade relationship with China and other countries have been a focus of Mr Trump's campaign.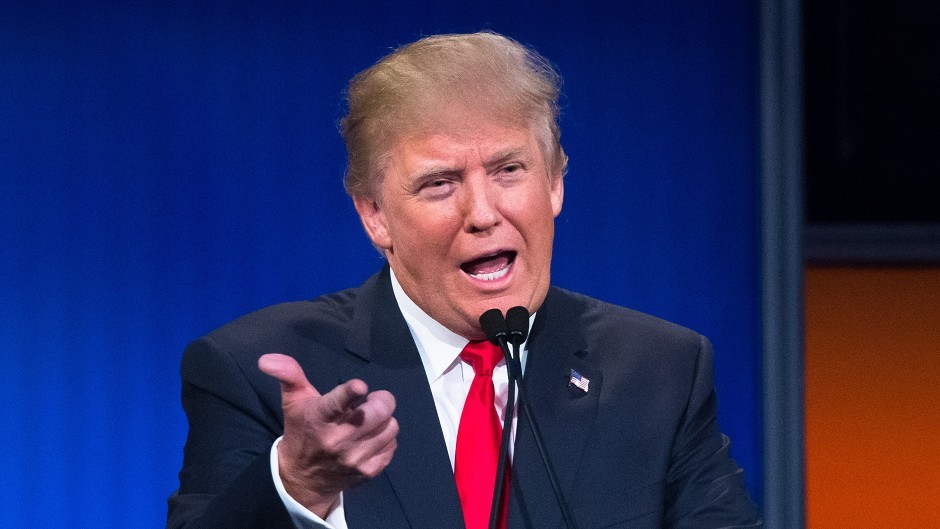 Asked what the first 100 days of a Trump presidency would look like, he said "I would immediately start with re-doing trade deals", before adding to the list: "Cleaning up the borders, strengthening the military, taking care of our vets. Those would be four things I'd do."
His views on the US borders, specifically the southern one with Mexico, where he has suggested building an 1,900-mile wall, have perhaps provided the defining message of his campaign, and the most controversial.
Mr Trump remained unrepentant when pressed about his claim that many of the 11million people he would have deported are "drug dealers, rapists and killers".
In fact, he believes the issue has been key to his success.
"The word 'immigration' is a word that wasn't even going to be raised during the debate, and it has become one of the most important things in the debate.
"The words 'illegal immigration' have become the two biggest words in the whole debate practically.
"One of the ways we're going to solve it is by building a wall because people are flooding over the border.
"I've brought it up and I've been given credit, but I've taken a lot of heat in the first two weeks.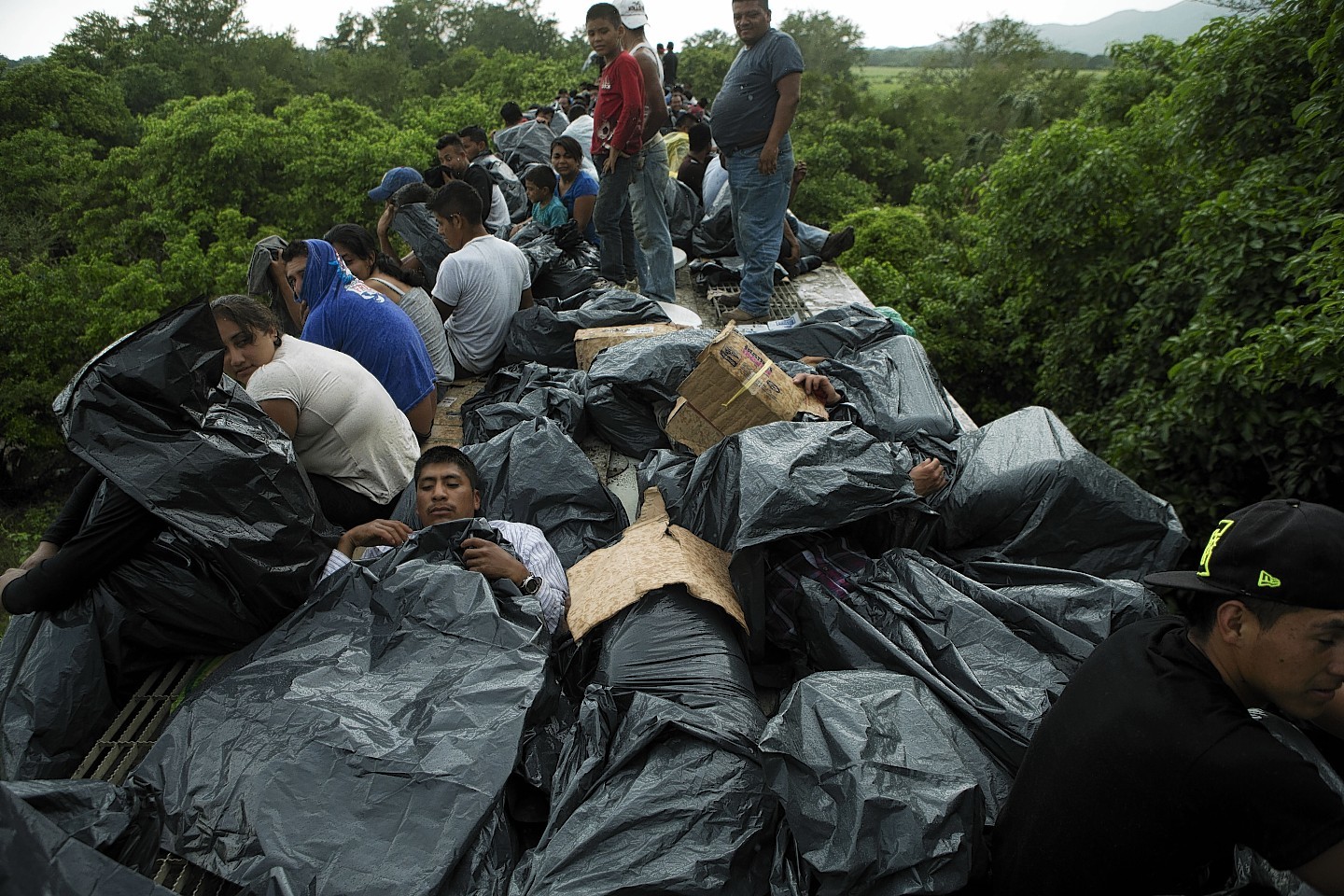 "A lot of things have happened since then. A beautiful woman was killed. It's a crime wave," he said, referring to the killing of 32-year-old Kathryn Steinle, shot dead in San Francisco last month, allegedly by an illegal immigrant from Mexico.
One Spanish-speaking radio DJ in Los Angeles recently compared a Trump presidency to "giving a loaded gun to a monkey".
Such critics will not worry Mr Trump, but many Republicans are losing sleep over his rapid rise in popularity.
They fear that while such tough talk on illegal immigration and international relations might play well with the conservative right-wing, maybe even enough to secure the Republican nomination, mainstream America is unlikely to be convinced to put him in charge of the world's biggest nuclear arsenal.
He is, equally, convinced that ordinary Americans do want him in the White House.
The Democrats have their own problems, with long-time favourite Hillary Clinton embroiled in an ongoing controversy over her use of a personal e-mail account while in government, and whether it breached security rules.
Mr Trump insisted he was not thinking about the Democrats at this stage of the campaign.
"It may not be her," he said of Mrs Clinton.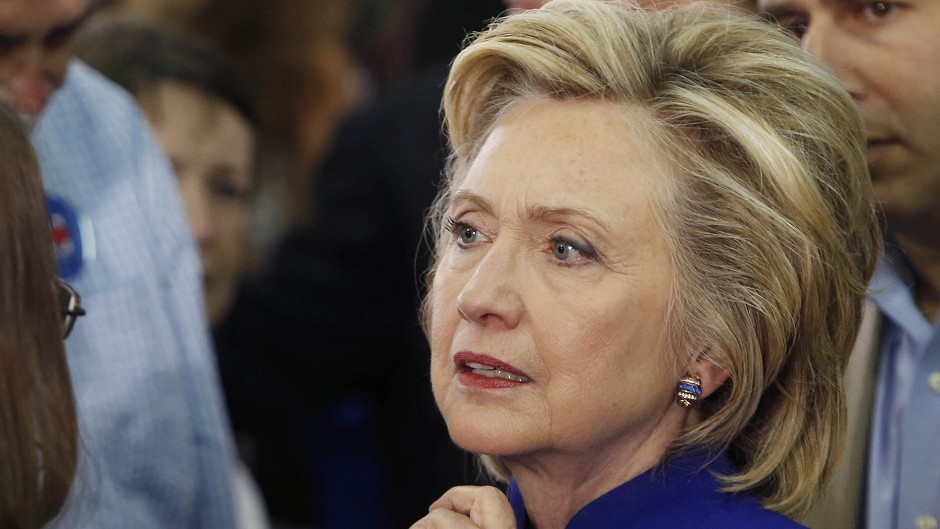 "She's got very serious problems. There's a serious legal problem there. It might be Joe Biden.
"I won't focus on that just now. There's 16 people in the contest. I'm focussed on them much more so at the moment."
He adds, with intent: "If I'm fortunate enough to win one (contest), I'll go after the other."
Mr Trump's opponents might not like the prospect, but few will still be writing off his chances of achieving that goal.