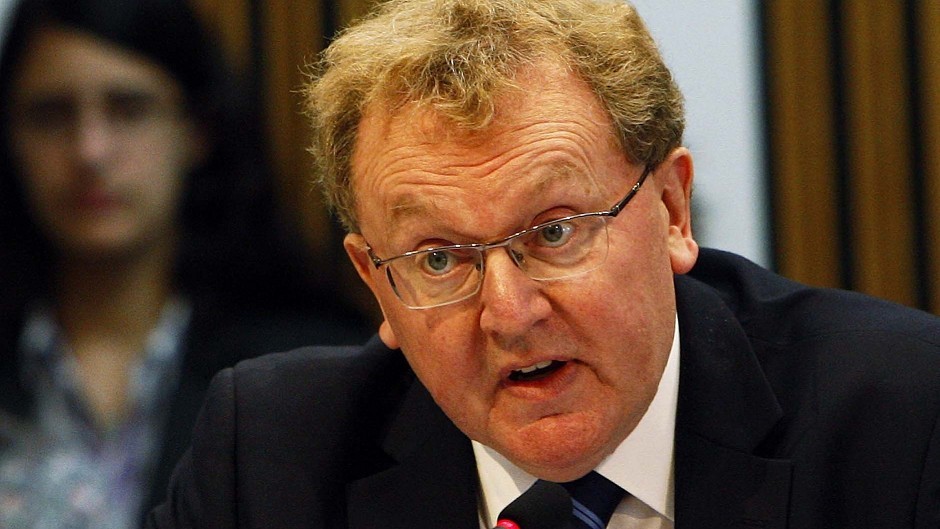 Scottish Secretary David Mundell will say today that the Union would have to be invented if it did not exist – and that people would vote to join it.
In a speech to mark the first anniversary of the referendum, Scotland's only Tory MP will insist independence is not inevitable.
His intervention comes after Nicola Sturgeon announced that the timescale for a possible second poll would be set out in her party's manifesto for next year's Holyrood election.
It will also outline the circumstances under which another vote might be "appropriate".
Speaking at Edinburgh University, the Conservative frontbencher is expected to claim that talk of a second ballot is out of step with the opinion of most Scots, who voted 55% to 45% against leaving the UK last year.
"It is as though the votes of two million Scots can just be set aside as an unfortunate but peripheral setback on the road to independence," he will say.
"We've had our say and we want to get on with our lives."
Pro-independence campaigners have pointed to a surge in support for the SNP, including its Scottish landslide at the general election, as evidence of the inevitability of independence.
But Mr Mundell, who rejects that idea, is due to say the changes since last year's vote are "aftershocks", rather than a symptom that independence is inevitable.
"The advantages Scotland enjoys by being part of something bigger were plain when an unprecedented number of Scots voted to endorse Scotland's UK membership," he will say. "Those have become even clearer in the twelve months since."
The SNP branded his assertion about the Union as "laughable", pointing to the "countless countries" that had thrown off Westminster rule in the last century and never returned.