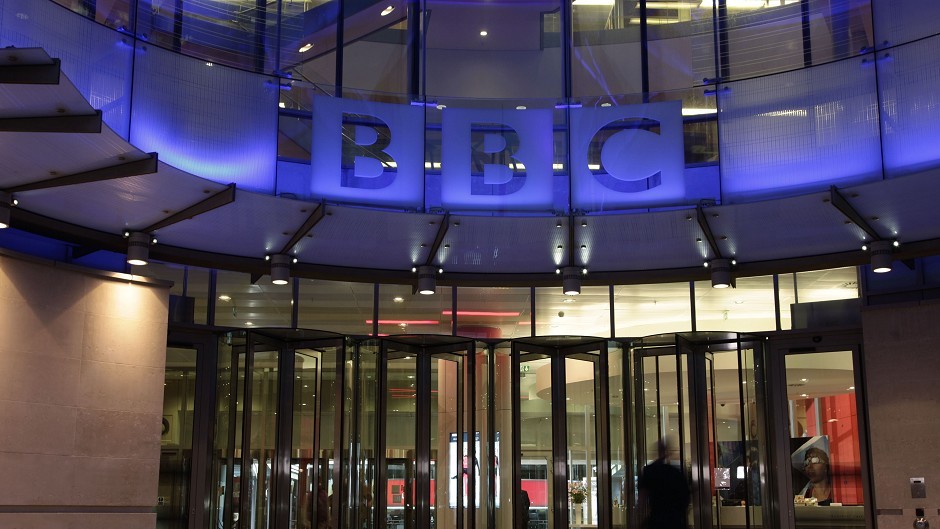 The SNP's planned new flagship BBC Scotland TV service could be left languishing beside a craft channel because of pressure on the digital network.
The Scottish Government plans to pump hundreds of millions of pounds of licence fee money into the new channel.
But it would be forced to take the last available entertainment slot on Freeview – next to Jewellery Maker.
The revelation will come as a major blow to Culture Secretary Fiona Hyslop, who had intended the channel to showcase Scottish production talent.
A senior broadcasting source has indicated the new channel would be unlikely to attract a significant audience positioned behind output such as the CBS Reality and Tru Tv.
The source said: "Are people sitting down on a Saturday night going to watch the new Scottish channel or are they going to watch Strictly Come Dancing and Match of the Day?
"You could end up with a situation where yes, you are supporting Scottish productions, but few people are actually watching them."
The Scottish Government insisted last night it would "expect" a new channel to receive an "appropriate prominent place" on Freeview, without it affecting the position of existing channels.
But the industry source said there was currently no mechanism for an additional service to be placed at the front end of the line-up as all the slots were already full.
Any move forward in the running order would depend on other channels closing.
The source said: "There is a big issue to deal with about how you would broadcast a new BBC Scotland channel on digital terrestrial, which has a very limited spectrum.
"It is already pretty full up and there is a lot of jockeying for space.
"It would be really difficult without getting rid of another BBC service – but the rules don't allow that, they would have to be changed.
"Even if they managed to get the rules changed, that would mean people in Scotland would have to go far back in the programme to watch prime time TV on BBC One or BBC Two.
"The new channel would really struggle to get prominence."
Scottish Liberal Democrat leader Willie Rennie MSP said: "It is not surprising that the SNP seem to have ignored the practical obstacles to their BBC land-grab.
"This is a political exercise, not a practical proposal for serious reform. The BBC is trusted across the world for the quality of its broadcasting.
"The SNP don't want to reform the BBC. They want to control the BBC."
Labour's shadow culture minister Claire Baker said: "The cost of setting up and maintaining a second Scottish TV and radio station is likely to be considerable, especially at a time when the BBC budget is already under attack from the Tories.
"Scottish viewers enjoy settling down to watch shows such as Great British Bake Off, Doctor Who and Strictly Come Dancing just as much as viewers in Liverpool, London and Cardiff.
"It is only right that we contribute to these great shows as well."
The future of the BBC will be debated at the SNP party conference in Aberdeen on Saturday.
A Scottish Government spokesman said: "Creating a new TV channel and radio station will better support the needs of audiences and create a more sustainable production sector in Scotland.
"We've been clear that our proposals must be supported by a proportionate share of the BBC licence fee, addressing the current mismatch between the £335million income for the BBC from Scotland and the £190million spent here, of which only around £35million is spent on TV production for Scotland.
"From discussions we have held so far with the sector in Scotland, we know there is support for our proposals.
"As a public service broadcast channel for Scotland we would expect it to receive an appropriate prominent place in Scottish programme guides, without affecting the position of BBC One, BBC Two or BBC Alba."
A spokesman for Digital UK, the body which controls television channels broadcast through Freeview, said: "If any new channel is launched, we have a process for allocating which channel number in the Freeview guide it is given.
"As a rule, a new channel will be allocated the next available slot in the relevant section of the guide.
"Our policy also covers channels swapping, which is permitted under certain circumstances."