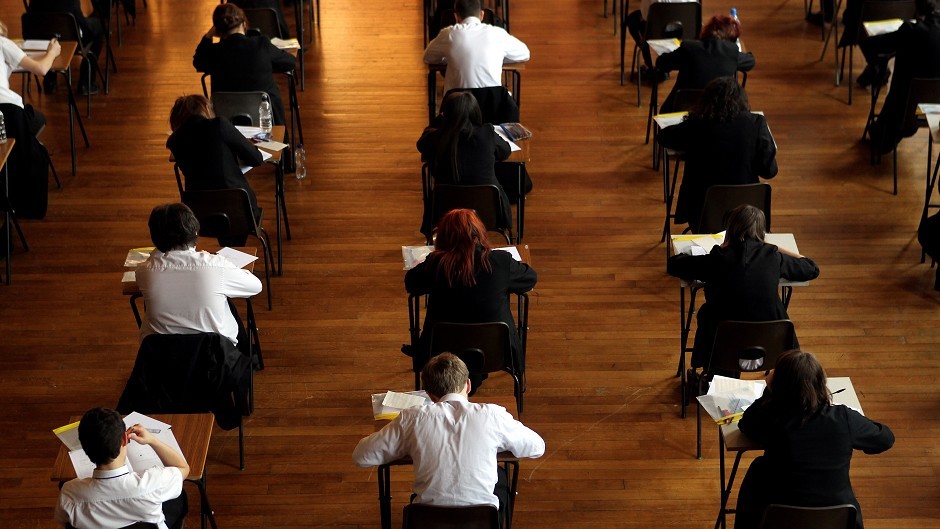 Not a single child from a deprived background in Argyll and Bute got the necessary grades to go to university last year.
Shock new figures show that not one of the area's poorest pupils received three A-grades in 2014.
In contrast, one in five of the most affluent pupils in the local authority received three A-grades or more last year.
Argyll and Bute was one of only four councils across Scotland – and the only one across the north and north-east – to record such damning statistics.
The local authority said looking at "one qualification (and) one year group" was "misleading".
Nicola Sturgeon faced a grilling on the issue at First Minister's Questions yesterday, with her spokesman later admitting "more needs to be done" to help close the attainment gap.
Nationally, the figures released by the Scottish Conservatives show that affluent children are now seven times more likely to get three As than their poorer classmates.
Party leader Ruth Davidson said: "We already knew the SNP was failing to close the attainment gap – now we know it's actually getting wider.
"The Scottish Government has completely failed to make it easier for the most disadvantaged children to have the same opportunities as their wealthier counterparts.
"Nicola Sturgeon keeps saying she wants the SNP to be judged on its record.
"In education, that record is one of failure, and the experts say her plans won't fix it.
"The Scottish Government needs to offer a proper explanation as to why it's failing these children after more than eight years in government."
A spokesman for the first minister said: "Clearly the FM is not shying away from this as an issue.
"She has made it a personal objective of hers as first minister to close the attainment gap to do more to get more young people from disadvantaged backgrounds into higher education."
A spokeswoman for Argyll and Bute Council said: "It is important to look at attainment in full.
"The table shows only a single measure of one qualification and one year group. Picking out one measure is misleading.
"Argyll and Bute has a relatively low number of young people who sat Highers in 2014 and who came from the lowest two SIMD deciles. With such small numbers, the percentage is not statistically valid.
"Looking at the full picture, Argyll and Bute compares favourably in comparison with a range of other authorities and also has a wide range of alternative qualifications that help our young people secure a positive destination."