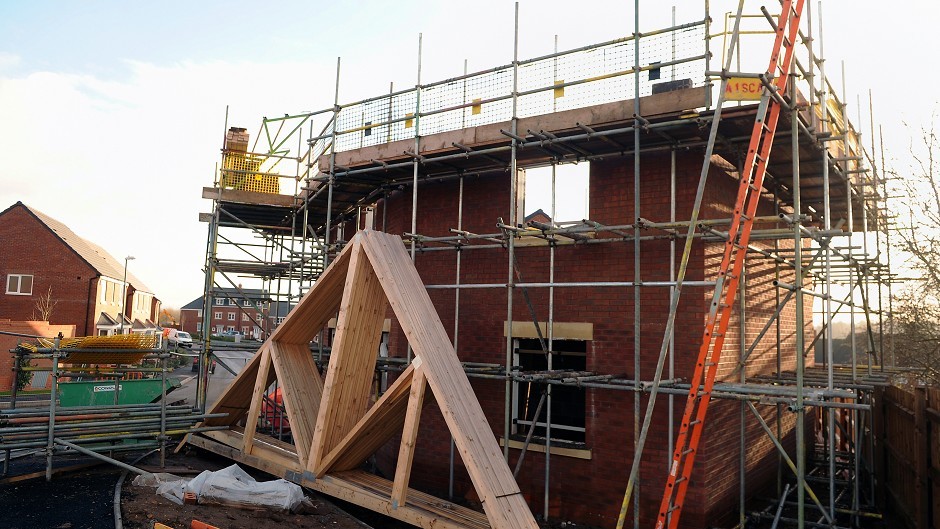 Ministers have been accused of misleading the public over its house building record.
The SNP administration announced yesterday they had already passed their five-year target of building 30,000 affordable homes by March 2016.
But opposition MSPs said the SNP's manifesto pledge in 2011 was to build 30,000 socially rented homes – a target it is claimed they have fallen short of.
Socially rented homes are a form of affordable housing, where rents are set using a formula combining local wage levels and property prices.
Aberdeen and Aberdeenshire have among the highest rents and property prices in the country.
Of the 30,000 plus affordable homes the Scottish Government has delivered, 20,000 are socially rented.
Tory North East MSP Alex Johnstone said there has been a "great deal of sleight of hand' and a "misrepresentation of the truth" by the SNP government.
Liberal Democrat MSP Jim Hume added: "In 2011 the SNP promised that they would build 30,000 homes for social rent over the course of this parliament.
"This target will be missed by 10,000 homes. That is the reality.
"Changing targets to make them easier to meet might be good for press releases but it will not help any of thousands of families that will spend Christmas in temporary accommodation this year.
"The truth is that the SNP have not hit their manifesto target on homes for social rent. They have not even come close. It is time that ministers were honest about their record.
"The SNP are now trying to cover their tracks on a significant policy change when Nicola Sturgeon claims the SNP has a good record on housing. Is she sure?"
Housing Minister Margaret Burgess said they could have built many more if it was not for UK government cuts.
She told the MSPs they had made it "very clear" the 30,000 target was for affordable rather than specifically socially rented homes.
The SNP Government has also promised to build 50,000 more affordable homes over the next parliament if re-elected – a pledge she described as pledge is "bold, credible and backed by the provision of £3billion".