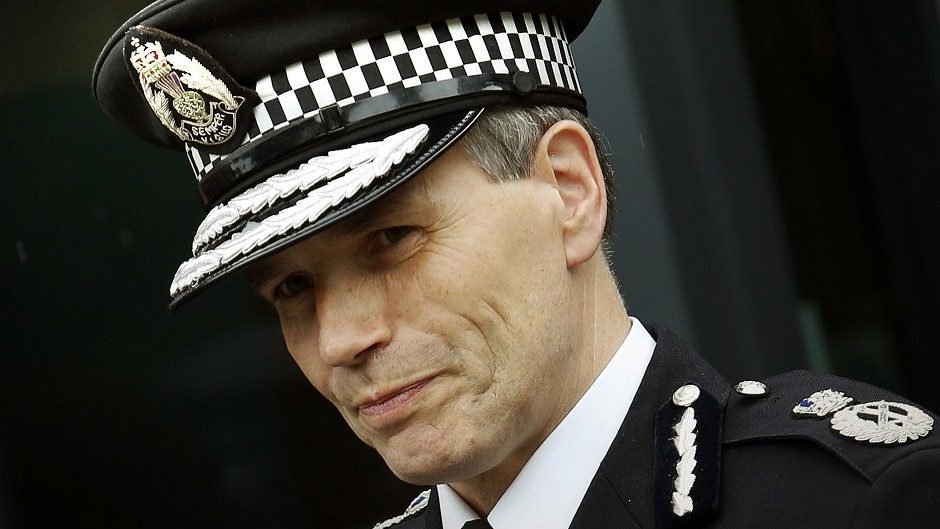 Opposition politicians have warned that the resignation of Sir Stephen House will not solve the "challenges" facing Police Scotland.
The former Chief Constable – who handed in his notice in August – spent his last day with the force yesterday.
His successor – who will be chosen from a shortlist of deputies, Iain Livingstone and Neil Richardson, as well as ex-Norfolk chief constable Phil Gormley – is expected to be announced later this week.
Sir Stephen oversaw the creation of the single force in 2013, but was also dogged by a number of controversies, such as the M9 tragedy.
Last night, Scottish Liberal Democrat justice spokeswoman, Alison McInnes, warned that the 57-year-old's departure from the £212,000 a year role would not solve the force's difficulties.
The North East MSP has also demanded that the Justice Secretary, Michael Matheson, answer questions after it emerged that Police Scotland carried out "illegal surveillance" of various journalists.
She said: "Since its creation, Police Scotland has been at the heart of a series of scandals that have penetrated the lives of families across the country and simply removing the head will not cure the body.
"The scale of the challenges within the force facing the new Chief Constable is huge and whoever is appointed will need to learn from previous mistakes.
"Significant Scottish Government support is also needed and the Justice Secretary must be held to account for wider failings, which is why I'll be calling for him to appear before the Justice Committee in relation to recent police spying revelations."
A number of organisations have also paid tribute to Sir Stephen, including those helping victims of domestic abuse.
Tackling domestic abuse was one of the priorities set by Sir Stephen following the creation of the single force.
Mhiari McGowan, who is head of independent advocacy project Assist, said: "He wasn't the only police officer who took domestic abuse seriously, but what he did do was give strategic leadership and give a systematic approach.
"He insisted that every officer treated domestic abuse seriously and that has had a huge positive affect on thousands and thousands of victims across Scotland."
Sir Stephen's resignation brings to an end a total of 35-years as a police officer. He began his career in 1981 in Sussex, England.