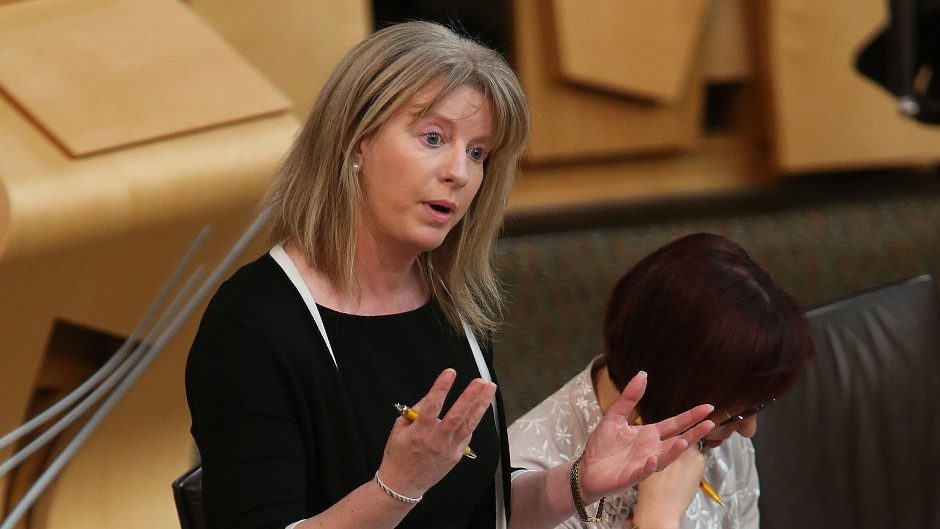 North and north-east patients have been left languishing in hospital beds for more than a year – despite being declared fit to leave.
Shock new figures show eight patients across NHS Highland and NHS Grampian were kept in hospital for more than a year, despite doctors giving the green light for them to be discharged.
Another 20 patients at the two health boards were left in limbo for more than six months.
Last night Health Secretary Shona Robison admitted there was "much more to do" to tackle the so-called bed blocking, which costs the NHS millions of pounds each year.
But Scottish Conservative MSP Alex Johnstone said: "While there has been some improvement in delayed discharge in general, this hidden problem is extremely worrying.
"It's quite incredible to think this many vulnerable people are stuck in hospital for more than six months when they're perfectly fit to leave.
"This is a very damning indictment on the Scottish Government's record on the NHS and health and social care more generally.
"The SNP has completely taken its eye off the ball, and it should do the right thing by patients like these and stop obsessing about a repeat referendum, and get on with the day job instead."
A total of 28 patients had been in NHS Grampian and NHS Highland facilities for more than six months at the end of last year, according to the statistics, despite being ready to move on.
These patients were all classified as so-called 'Code 9′ patients – meaning they require specialist support, such as space in a care home, before they are able to return to the community.
Ms Robison said: "I recognise there is much more to do.
"We are ambitious in our aims in this area and we'll continue to work closely with local councils and NHS boards to reduce discharge delays and improve the availability of social care in communities."
A spokesman for NHS Highland said: "The availability of suitable facilities to safely accommodate those of our patients with the most complex conditions is limited, and every effort is made to find such accommodation as close to the patients' home and community as possible.
"Some provision is limited by quality issues, and we work closely with all providers of services to maintain the highest standards of care – even if this temporarily reduces capacity within our systems."
A spokeswoman for NHS Grampian added: "Delayed discharge is a complex issue with many factors contributing to any patient having a delay to their leaving hospital.
"All three of our partnership areas – City, Aberdeenshire and Moray – have joint groups where both council and NHS staff work side by side to reduce the number of people who are delayed in hospital."
Debbie Michie
Highland woman Debbie Michie knows only too well the misery of being needlessly stuck in hospital.
The 62-year-old amputee was finally released form hospital in Grantown in September 2014 after spending nearly a year there because there were not enough carers available to look after her at home.
Mrs Michie, of Nethy Bridge, had gone into hospital to have her leg amputated after she suffered from an ulcer which was complicated by her diabetes.
She was forced to return only two months later to have a toe removed on her other leg after suffering from another ulcer.
She had the added stress of fearing that she would lose her home carers if she was not released form hospital within three weeks of admission.
Mrs Michie has been receiving visits four times a day from specialist carers at her home. Her ordeal began because NHS Highland were unable to dedicate enough staff.
The health board admitted that recruitment to the adult care sector was a growing problem, particularly in Badenoch and Strathspey, where the Michies live.
Speaking last year Mrs Michie said: "Once the story appeared about me it did move things forward.
"There is nothing worse than being in a hospital knowing you are taking up a bed that someone else needs."