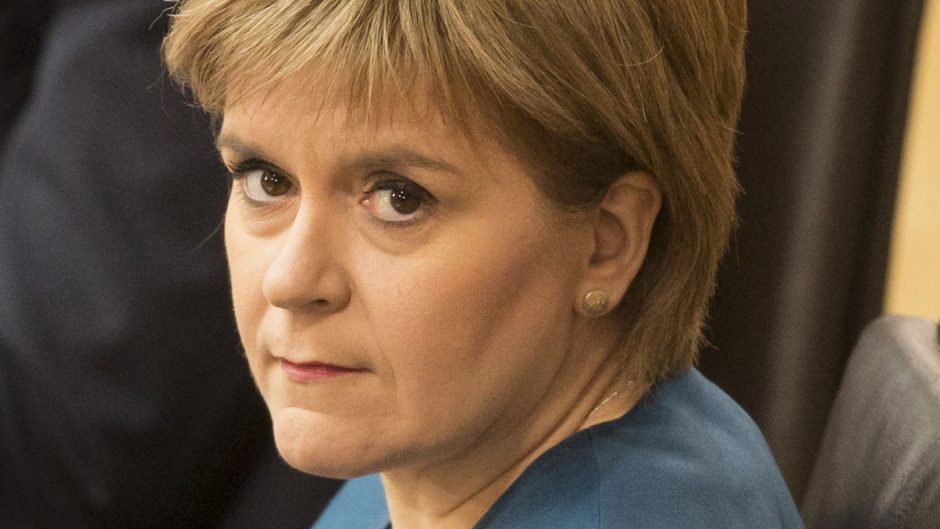 Nicola Sturgeon has accused David Cameron of reneging on his promise that the devolution of wide-ranging new powers would not hit the Scottish Government's purse.
The first minister has now demanded the Treasury back down on its position in deadlocked negotiations to deliver major new tax and spend powers.
She wrote to the prime minister follows revelations that his top negotiator Greg Hands is holidaying at his French retreat, despite the looming deadline for a deal to be struck.
A Treasury insider said Chief Secretary Mr Hands and Deputy Finance Minister John Swinney would now meet on Friday morning – but added it was the Scottish Government who must present a "substantially revised proposal".
Under the Scotland Bill – which is based on findings of the Smith Commission – Holyrood is to get control over income tax, half of VAT receipts and nearly £3billion of welfare spending.
But the two governments have reached an impasse over how to reduce the block grant to Scotland as its population grows at a slower rate than the rest of the UK's.
Ms Sturgeon said her proposal for reducing the block grant accounts for slower predicted population growth in Scotland compared with the rest of the UK, which hampers Holyrood's ability to build up tax revenues.
Without adopting that formula, Scotland would be worse off than the rest of the UK and the "no detriment" principle to either side breached, she added.
Ms Sturgeon told Mr Cameron: "The chief secretary's continued reluctance to entertain this proposal makes it hard to avoid the conclusion that your government is unwilling to agree the principle of 'no detriment' in the terms set out in my letter to you of February 9.
"If that were the case it would mean, in my view, that you had failed to honour both your pre-referendum Vow and your commitment to implement in full the recommendations of the Smith Commission.
"I think that view would be widely shared in Scotland."
She said it was the Treasury rather than the Scottish Government which "now needs to signal movement on the issue of the block grant adjustment".
Other unresolved issues include how much the Scottish Government can borrow and the costs of delivering welfare payments.
The Scottish Government has priced the costs of setting up systems to deliver welfare payments as between £400million-£660million – despite previously claiming that it would only cost £250million to set up an independent Scotland.
A Treasury source said officials and ministers were determined to secure a deal but added the Scottish Government had to come back with a "substantially revised proposal".