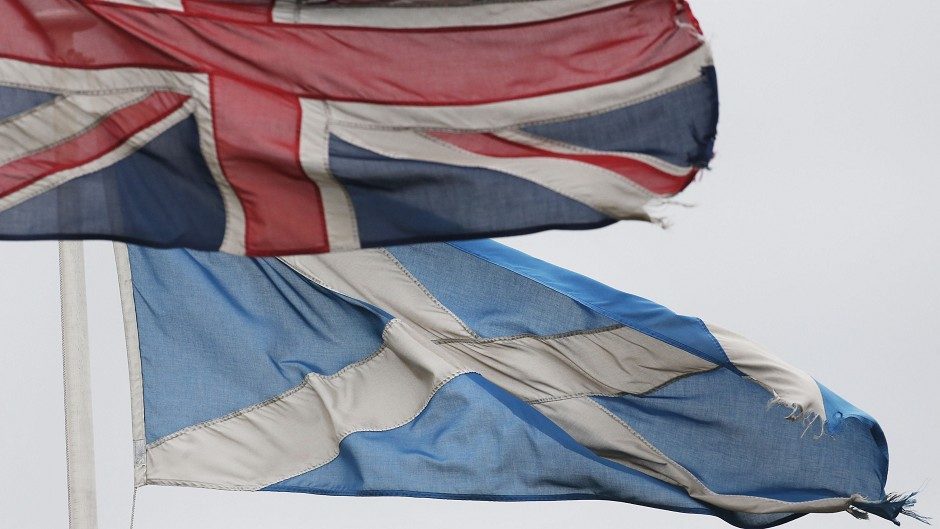 Historic powers will come to the Scottish Parliament after a financial devolution deal was finally agreed – but the stage is set for another fractious showdown in five years.
Nicola Sturgeon confirmed the agreement of the fiscal framework to MSPs during an emergency statement at Holyrood following months of painstaking, behind-closed-doors talks between the UK and Scottish governments.
Billions of pounds of public cash have been at stake during the negotiations, which centred on how Scotland's block grant is altered as the country takes control of income tax.
The first minister stressed Scotland's budget would not be a "single penny" worse off under the deal, which runs for an initial transition period until 2022.
"We have secured no detriment now, and for the next six years, and we have ensured that there can be no detriment imposed on Scotland at any point in the future," she added.
Future governments on both sides of the border will need to get back around the table in 2021 to review the deal, which could lead to a re-run of the tensions of the past few months.
The two administrations had disagreed on the formula used to reduce Scotland's grant as Holyrood takes further control of income tax.
SNP ministers were against the Treasury's "levels" deduction which they say would have punished Scotland's predicted slower population growth.
But they have come to a resolution which both governments say is faithful to "no detriment" – the principle that neither side is worse off from devolution.
Chancellor George Osborne said the agreement was "fair to Scotland and fair to taxpayers in the rest of the UK".
"This enables us to deliver on the vow we made to the Scottish people and delivers one of the most powerful devolved parliaments in the world and the economic and national security that comes from being part of the UK," he said.
The new powers, which also include the ability to create new welfare payments, are contained in the Scotland Bill, which is based on the Smith Commission's findings.
Scottish Liberal Democrats leader Willie Rennie said Ms Sturgeon had "caved in" to the Treasury.
He added: "This puts Scotland in a weaker position for the review in five years."
Kezia Dugdale, the Scottish Labour leader, said the powers provided "huge" opportunities to counter spending cuts.